Hot Wheels Edition Camaro Brings Childhood Dreams to Life
2019 | camaro | chevrolet camaro | hot wheels | July 26, 2018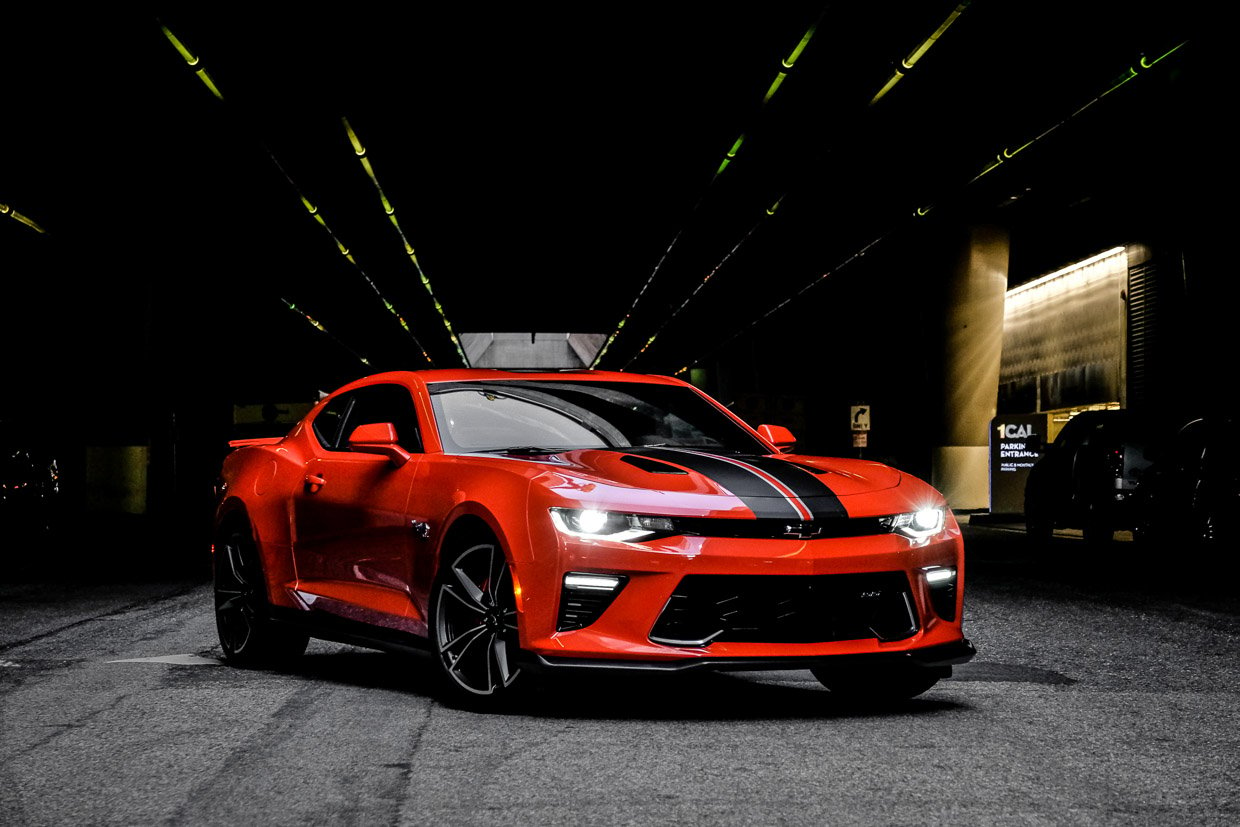 "Sam, you need to grow up," said numerous friends and every family members who are still alive. My response is always an ardent, "No."
Look, I don't want to grown up, I'm a Toys R' Us kid and while Toys R' Us is out of business, Hot Wheels is not. The small metal replicas of existing cars and notably some really weird concepts remain popular to this day.  
When Hot Wheels launched 50 years ago in 1968, an orange Camaro was one of the first 16 cars offered. It stands to reason that on the 50th Anniversary of Hot Wheels, Mattel and Chevrolet would team up to create a limited edition of that Camaro.
These limited editions are nothing new. Chevrolet debuted a limited edition blue Hot Wheels car back in 2013 and a yellow on honoring Bumblebee from Transformers back in 2016. What makes this limited edition so different?
It's not groundbreaking but I must say it taps into a very direct part of my childhood. Hot Wheels served as my portal to another world. A world I created on the floor of my parents living room, in the hallways, and through closets. I even tried to see if they would survive jumps off the second story onto Vista St. and they did.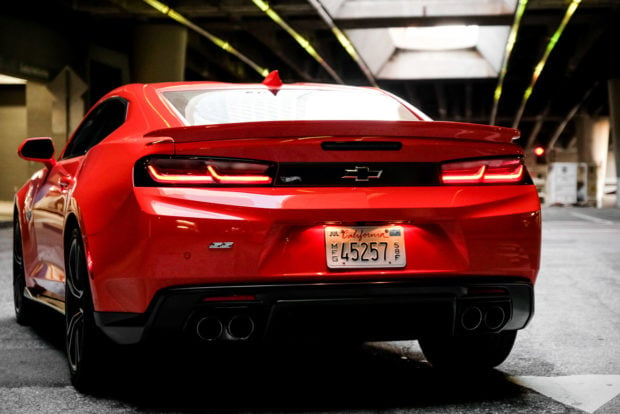 When I first learned to draw, I would use my Hot Wheels as models because there was no internet when I was 6 years old. All I had was my comic books, LEGO bricks, and a broad collection of Hot Wheels to draw upon for inspiration.
At 33 years old, I am holding in my hand a Hot Wheels 50th anniversary edition orange Camaro. In front of me is the real deal come to life. A modern muscle car I can drive, do burnouts and donuts in (my editors expressly said not to do this), and bring the enthusiasm of my childhood back into adulthood. This week has been a perfect excuse to not grow up and to be a kid again in the most nostalgic way possible.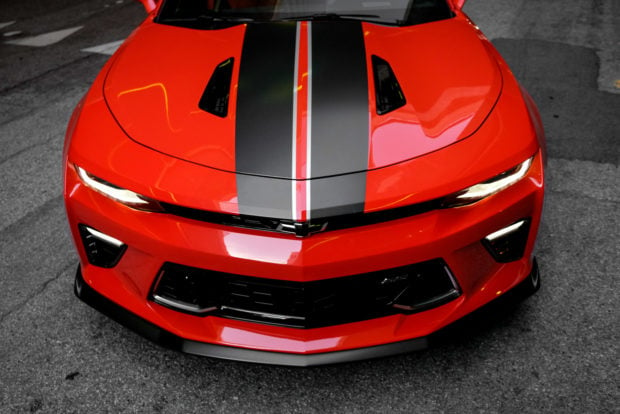 I know what you're thinking, "Orange! Gross. No thanks."
I would strongly disagree. This orange pops. It's different and slightly childish in its character. It mimics the classic orange race tracks I played with for hours at a time. The black interior sports orange accents, with orange seat belts, orange perforated leather, and orange trim. But it's the subtle details that make me smile most. The embossed Camaro on the headrests, the illuminated door sill plates with Hot Wheels Anniversary badging, the matching orange brake calipers, and suede wrapped steering wheel and shift knob.
As I drove this Oompa Loompa muscle car around Los Angeles for a week, the drive mode stayed locked in "Track." Every corner and straight away mimicked the tight, impossible circuits of my youth. The howling roar of the V8 would bang, crackle, and pop like a bowl of Rice Krispies. At every glance, the Orange accents tied me to the halcyon days of a time where I wished I would own and drive a car like this. Luckily for me, no purchase is necessary but for those who really want it, they can have it.
As a daily driver or weekend hooner, the Camaro SS carries Chevy's 6.2L LT1 V8, and puts out 455 hp and 455 lb-ft. of torque. With a 0-60 time of 4.3 seconds, one would expect the Camaro push your eyeballs back into your skull, but acceleration feels somewhat muted. However, the sound coming from the throaty V8 makes me smile like a child. The most redeeming quality of the 2018 Hot Wheels Camaro SS is the use of GM's Alpha platform. Handling is superb and confidence inspiring. While the stock Goodyear Eagle F1 Asymmetric 3 RunOnFlat provide exceptional grip but I kept wondering how much more thrilling the car would perform if fitted with some Michelin Pilot Sport Cup 2s.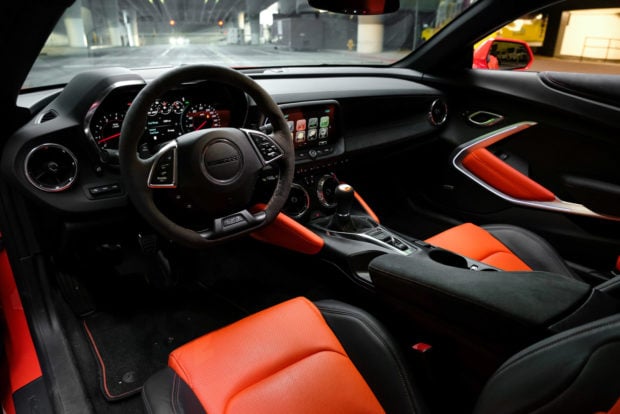 The Hot Wheels package is available on the 2LT, 2SS, and convertible Camaro for an additional $4,995. However, Chevrolet will only be making them for a limited time. Just like your childhood: magnificent while it lasted but eventually gone forever.