Could This be the First Jeep Wrangler JL Special Edition?
jeep | jeep wrangler | jeep wrangler jl | leaks | rumors | August 1, 2018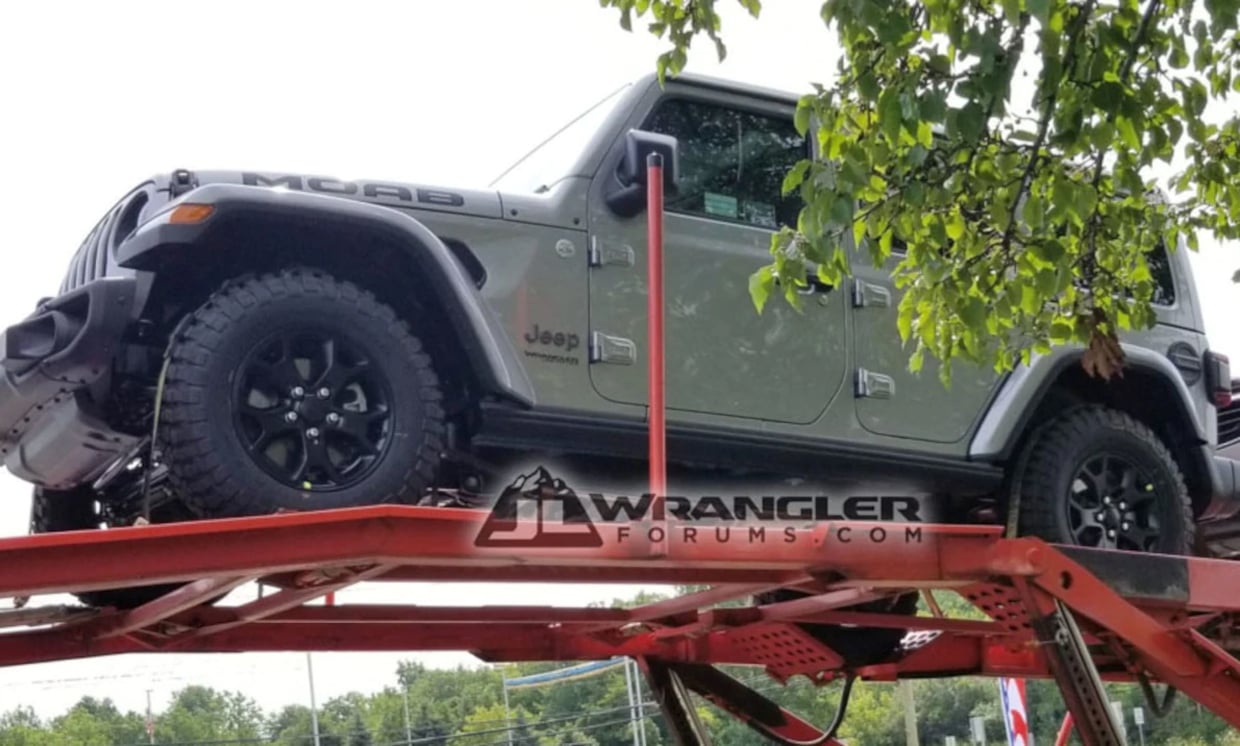 I'm a big Jeep Wrangler fan. The things even a basic one can do off-road are impressive. The long running JK model is now being phased out in favor of the new and even better JL Wrangler. However, so far there aren't any special editions of the JL outside of the Rubicon. That may very well be about to change.
The image you see here was taken by someone on the JLWranglerForums. It is said to be a new Wrangler spied on a car hauler near Chrysler headquarters, and it could be the very first special edition JL Wrangler. We clearly see the "MOAB" sticker on the hood. The Moab, Utah area is one of the favorite off-road havens for Jeep fans.
The special edition appears to have metal front and rear bumpers, different rock rails under the doors, black wheels, black tow hooks, and BFG Mud Terrain KM2 tires. Those tires are ones that many Wrangler fans upgrade to on the aftermarket. Only time will tell if this is, in fact, a special edition rather than just something customized with aftermarket parts.