Jeep Wants to Roll Over the Mahindra Roxor
jeep | jeep wrangler | legal | mahindra | mahindra roxor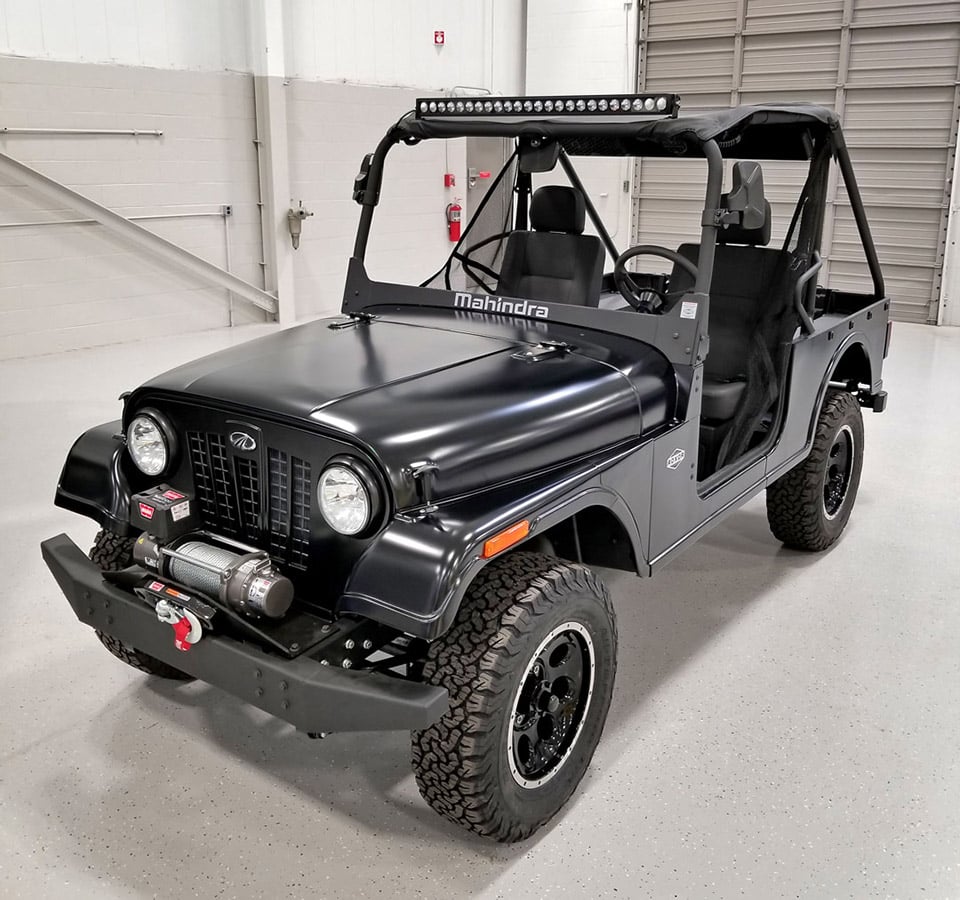 If you know anything about the Jeep Wrangler, you know it has been around in one form or another since 1941. Back in its early days, it was a Willys vehicle made for the military. There is a vehicle out there from India called the Mahindra Roxor that was apparently modeled after that original Willys Jeep. Now that the Roxor has made its way to US shores, Jeep's parent company FCA has filed a complaint with the US International Trade Commission over its existence.
Not only is FCA mad because the Roxor steals the design of the Jeep, but it claims the Roxor would hurt Jeep sales due to its lower price. One big catch is that the Roxor isn't street legal, it's a side-by-side similar to a Polaris RZR. Mahindra already has a factory in Michigan and plans to sell the vehicle in the US and Canada via powersports dealerships. It has a 2.5-liter turbodiesel engine that makes just 62 hp, and 144 lb-ft. of torque, and can only be had with a 5-speed manual.
The complaint was filed by FCA on August 1, so it will be a while before the case heads to court. It would be hard to imagine the courts not siding with FCA on this, as the Roxor is clearly a Jeep Wrangler rip off.