Why is Ford Lapping The Ring in a 2018 Ford GT?
ford | ford gt | nurburgring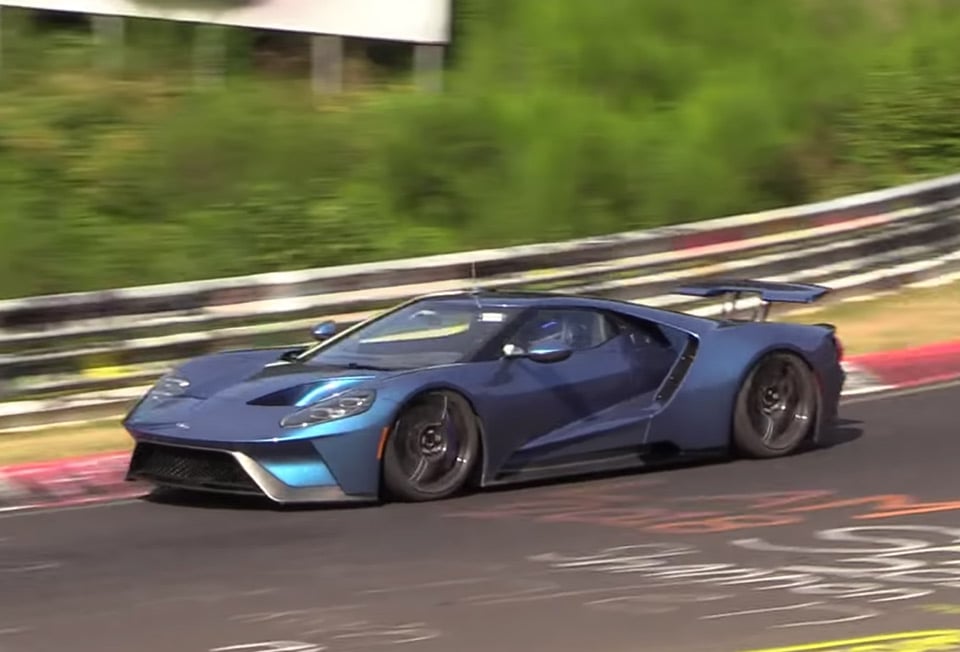 A video has turned up that shows a 2018 Ford GT lapping the Nürburgring during industry test time. The driver is clad in a full racing suit and isn't taking it easy on the car either. There appear to be no sensors on the car, just cameras.
Speculation suggests that Ford might be trying to get into the production car lap time war between Porsche and Lamborghini. No changes are expected to the 2019 Ford GT, so there is no clear reason why Ford might be testing on the ring other than to steal a record. You can check out the full video courtesy of track hound cvdzijden below:
One thing is for sure – it will be hard for Ford to beat the current record-holding Lamborghini Aventador SVJ, which packs a big V12 with 760 hp and 531 lb-ft of torque. The Ford GT has a twin turbo V6 that makes 647 hp and 550 lb-ft of torque. Maybe Caroll Shelby was right, and torque does win races. One thing that is certain is that the Ford GT sounds fantastic.