2019 Honda Civic is Still a Budget Ride with Style
2019 | honda | honda civic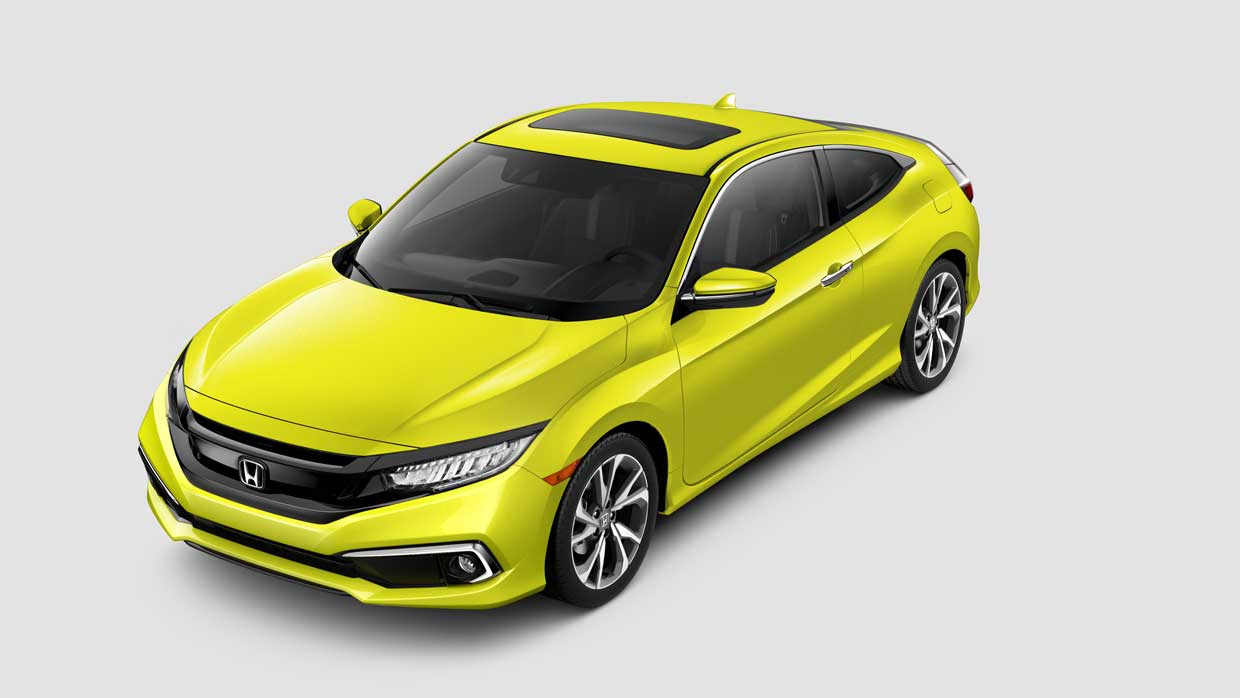 Say what you want about the Honda Civic, but the little car looks good and offers great value. Honda has priced up the 2019 versions of the Civic coupe and sedan along with the all-new Sport trim for both rides.
The LX Sedan starts at just $20,345 with a 6-speed manual or $21,145 with a CVT. The Civic LX Coupe with 2.0-liter four starts at $21,545 with a CVT.
The Sport trims get black wheels, a black spoiler, and special sport exhaust among other items. A Sport Coupe with manual starts at $22,345, and the Sport Sedan with manual is $22,045. Add an automatic and prices are $23,145, and $22,845 respectively.
Civics are also offered with a 1.5-liter turbo engine in the EX with CVT for $24,095. An EX sedan is $24,295. Sedan buyers can get an EX-L for $25,495. The top of the line Civic is the Touring Sedan at $28,195 and a Coupe at $27,745. Those prices all include the destination fee.