Hennessey Goliath 6×6 Packs Extra Wheels and Extra Power
6x6 | chevrolet | chevrolet silverado | chevy | hennessey | Hennessey Goliath 6x6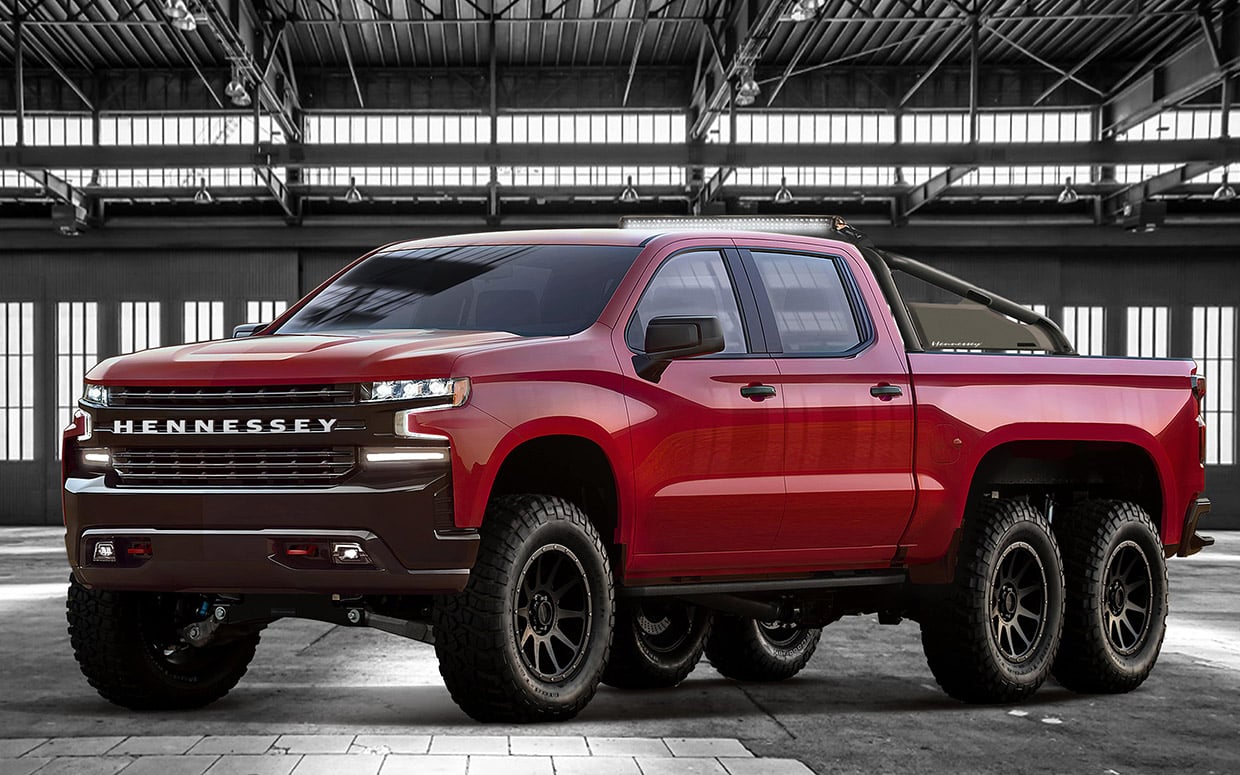 Late last year, Hennessey Performance rolled out its very cool and crazy expensive Velociraptor 6×6. That truck started as a normal F-150 Raptor before being transformed into much more. Hennessey is now turning its hand to doing something similar with the 2019 Chevy Silverado Trail Boss, with the Hennessey Goliath 6×6.
As the name implies it gets an extra axle with two more wheels out back, and those are connected to the drivetrain. The extra axle and wheels are tucked under a custom 6×6 bed. The truck rolls on special 20-inch wheels, has an 8-inch lift, a custom rear suspension, and Brembo brakes. The tires are giant BFG 37-inch units and the Goliath also has special graphics, an upgraded rollbar, custom bumpers, and LED lighting.
The truck's upgraded 6.2-liter V8 engine has a big 2.9L supercharger attached. That blower puts out 7psi boost and makes 705 bhp  and 675 lb-ft. of torque. 0-60mph comes in the mid-4 second range says Hennessey. A bigger 808 bhp supercharger is also available as an upgrade. Only 24 of the trucks will be made at $375,000 each including the base Silverado.