Hennessey Venom F5 Top Speed Could Reach 500 km Per Hour
hennessey performance | hennessey venom f5 | October 1, 2018
---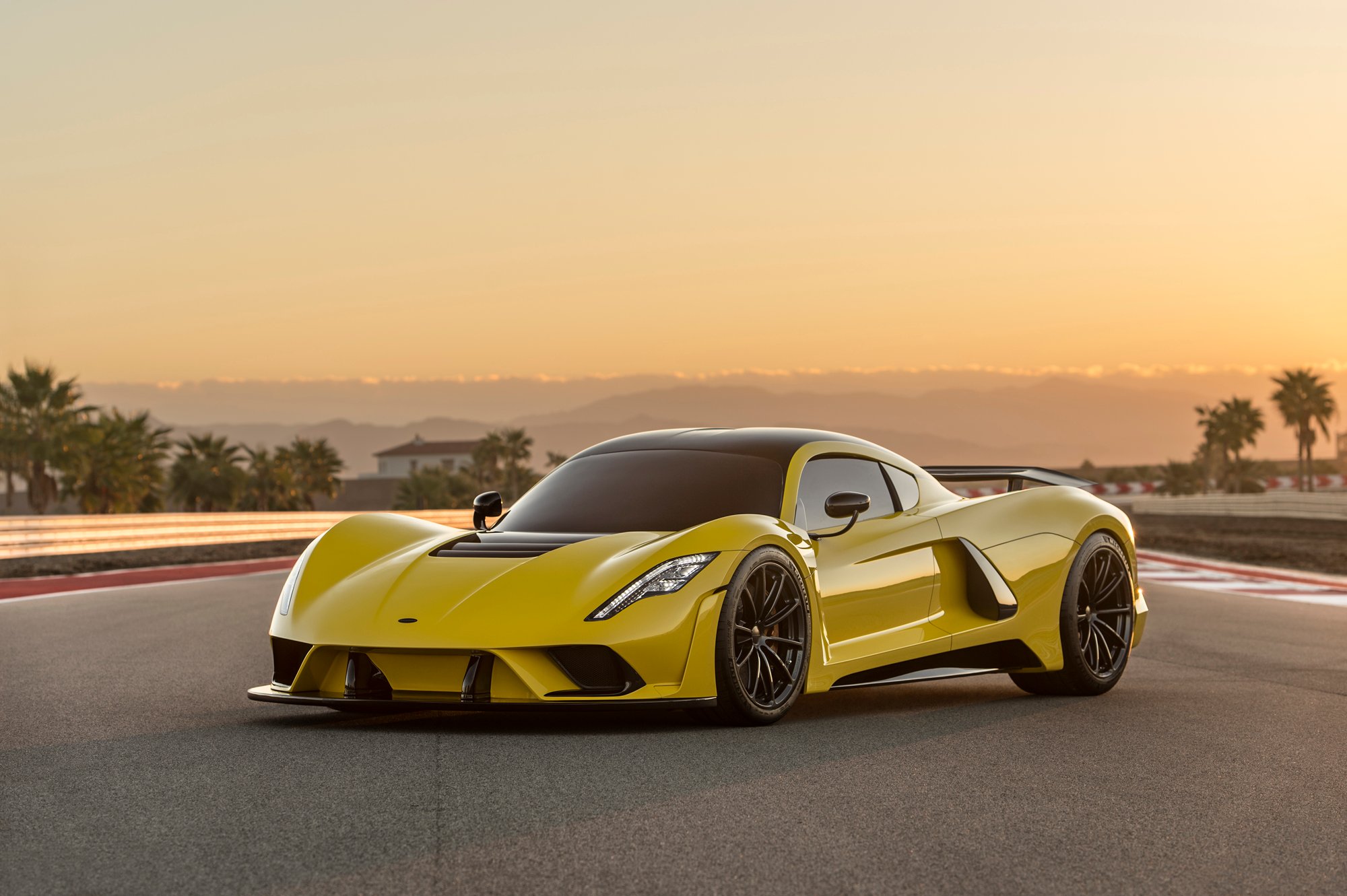 When it announced the car was in the works last year, Hennessey Special Vehicles said that it wanted the Venom F5 hypercar to hit 300 mph. Like most, we expected that meant 301 mph. As it turns out, Hennessey has a bit more speed in mind for the car. Its wants the car to hit 500 kph, which is a bit under 311 mph.
The firm's engineers figure the car can do it. It has the slippery design needed and a 6.6-liter twin-turbo V8 engine. Hennessey says its engineers predict it will need to generate 1,520 hp to hit the mark, and the engine has been tested to more than 2000 hp.
Of course, it will take a lot of road to hit that kind of speed. Even the 3.2-mile-long space shuttle landing strip isn't long enough. It took 2 of those miles to get to 270 mph, and another mile to stop their previous record-setting Venom GT. Odds are a road in Nevada or Texas will be used for the feat. Koenigsegg used a Nevada highway for its 284 mph run in an Agera RS.