Infiniti Project Black S Prototype Uses F1 Hybrid Tech
f1 | infiniti | Infiniti Project Black S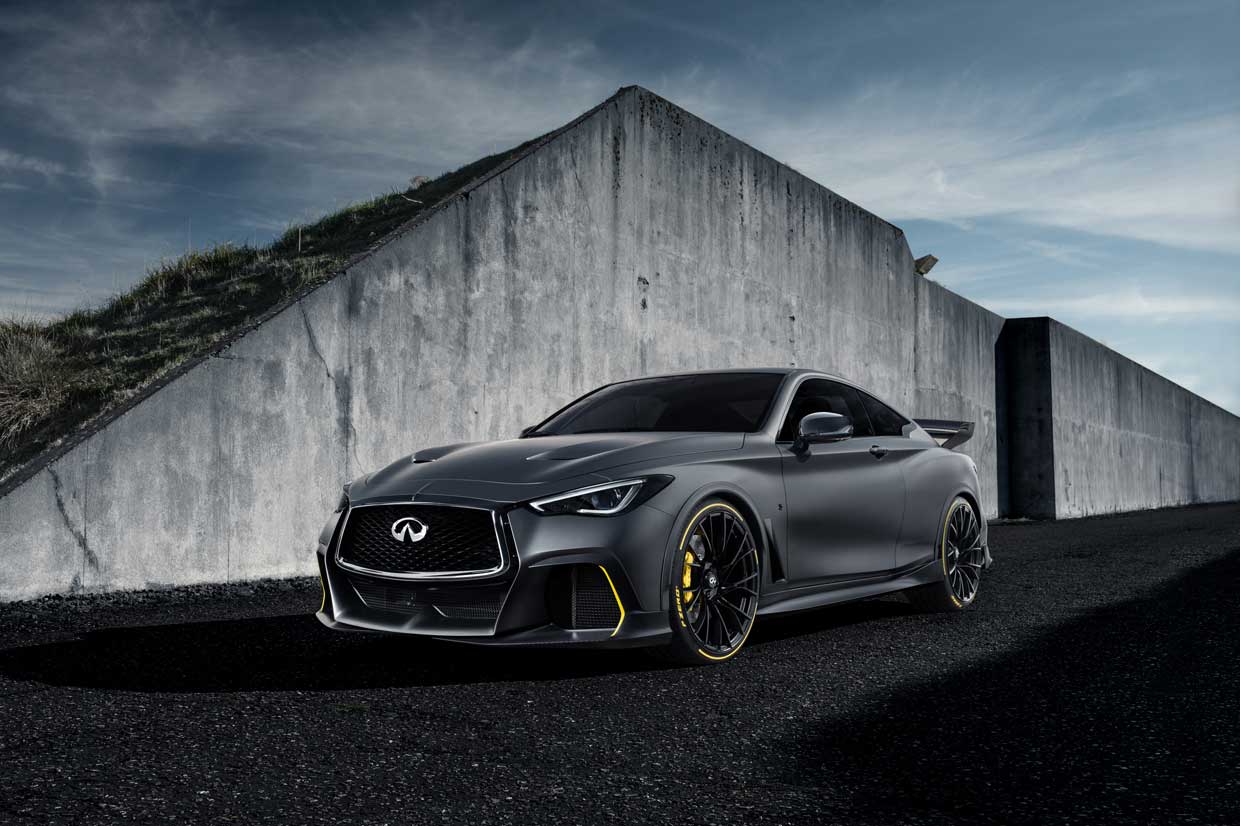 Infiniti has unveiled its latest prototype, and it's impressive. It's called the Project Black S, and  was built with help from the Renault Sport F1 team. The tech used in the car is a hybrid system consisting of a pair of MGU-H (motor generator unit-heat) on each of its V6's two turbos, and an MGU-K (motor generator unit- kinetic) that captures power from braking and shunts it to a battery.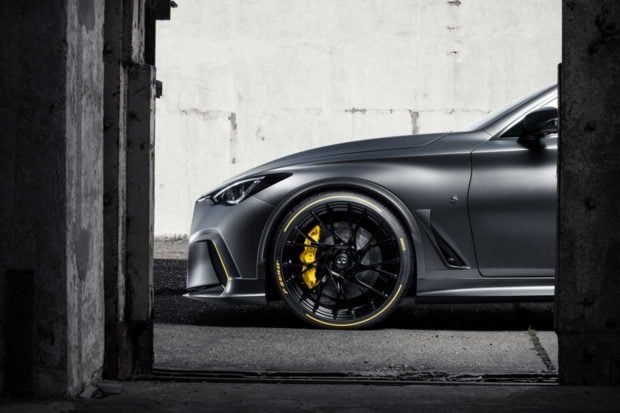 That captured energy is used to charge a battery and improve performance. Each of the units on the turbos captures heat during acceleration and turn that into electricity while the MGU-K captures energy under braking. That means the car can capture energy to pour back into the small 4.4 kWh battery pack in the trunk during acceleration and braking.
The result is a total of 563 total system horsepower, a significant gain over the 400 hp the VR30 twin-turbo V6 makes in the Q60 Red Sport 400, on which the car is based. Infiniti says that testing next year for the prototype will turn to track use, and that eventually, some of the tech in this prototype will make its way to the street.