2020 Ford EcoBoost Police Interceptor SUV Will Catch You
2020 | ford | ford police interceptor | police | October 5, 2018
---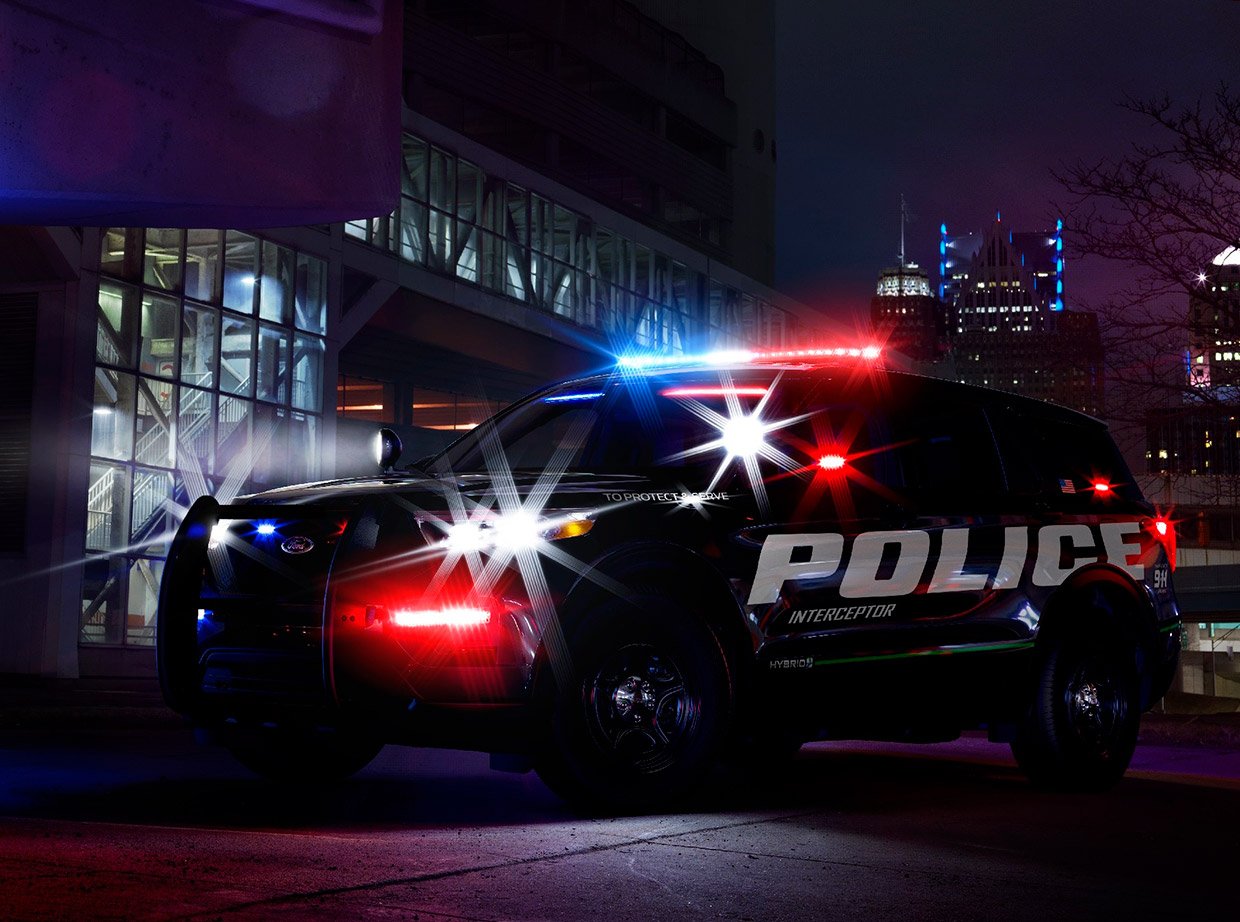 Speeders beware, the 2020 Ford Police Interceptor Utility is seriously fast. In fact, the new law enforcement vehicle was faster in Michigan State Police testing than any other production police SUV, and even bested V8-powered sedans.
The standard version of the Police Interceptor Utility has all-wheel drive and a hybrid powertrain. A 3.0-liter EcoBoost V6 is also available, and that one is the speed demon.
Ford isn't saying exactly how fast the SUV accelerates, but the EcoBoost version had the quickest 0 to 60 and 0 to 100 mph times in the bunch of unspecified competitors. Testing found the SUV was good for 150 mph on the top end, while the hybrid does 137 mph. Official fuel economy ratings aren't offered, but Ford expects big things from the hybrid version.
That ride is expected to have 24 mpg combined economy ratings, good for about $3,500 per vehicle savings annually, compared to the current 3.7-liter V6 model. The hybrid version also has a battery keep police electronics powered up when the auto start-stop system kicks in. Deliveries of the vehicles start next summer.