Electric Modded Honda S2000 Does a 10 Second 1/4-mile
EV | honda s2000 | mods | October 9, 2018
---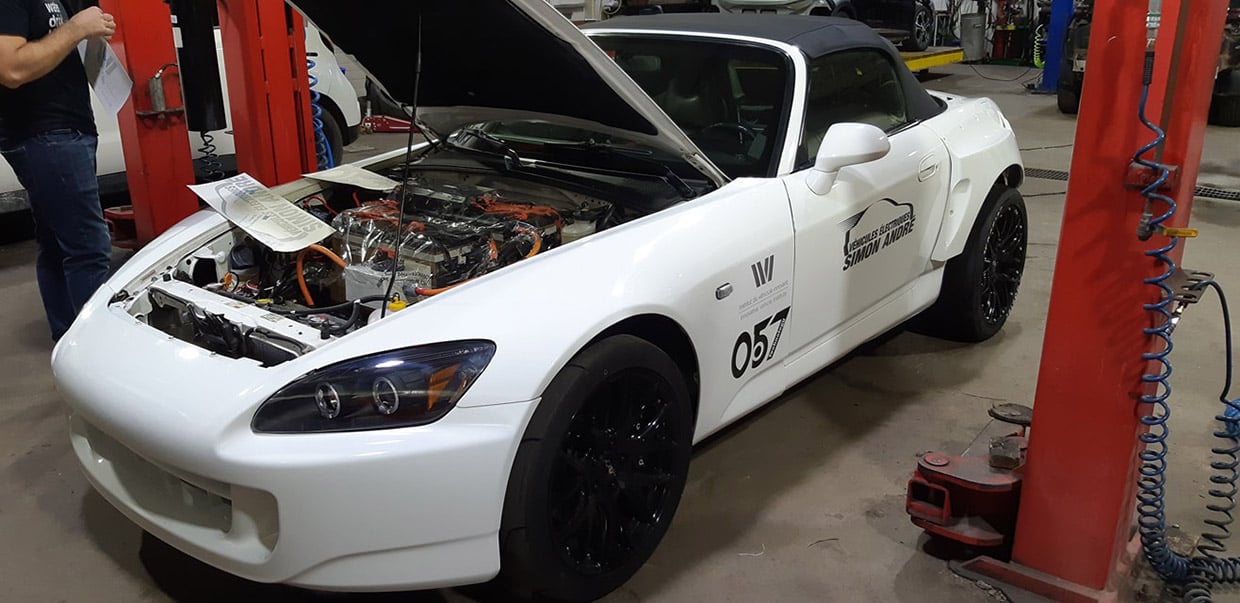 Hang out with a bunch of amateur racers who like to drive on a road course, and ask them what the best car is. Odds are you will get a bunch of them saying Mazda Miata and a bunch of them saying Honda S2000. For those who vote for the latter, check out this unique build.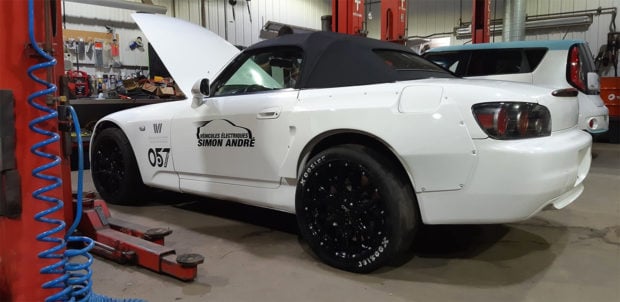 Sylvain Belanger did an unusual engine swap on his S2000. He didn't shoehorn in a LS V8 or a Ford 5.0, rather this guy crammed in a pair of 2017 Volt batteries and one of the motors from a Tesla Model S P100D. The result is an EV roadster that looks as if it was meant to have electric power from the factory.
While you might think the S2000 would be at home on a road circuit, this one is meant for the drag strip. In fact, this S2000 EV even beat the dual-motored Tesla Model S P100D Ludicrous+ performance at the strip. In a recent test, the custom Honda EV turned in a 1/4-mile time of 10.639 seconds @ 119.93 mph.
We're ready…
S2000 with two 2017 Chevy Volt batteries and a modified P100D powertrain… 650hp@elonmusk @ElectrekCo @wk057 @ChevyElectric @Tesla @InstitutIVI pic.twitter.com/Sd4rpoaF4i

— Sylvain Bélanger (@SylDrax) October 6, 2018
Last year, a Tesla managed the same feat in 10.72 seconds. Keep in mind that the Honda is rear-wheel drive, compared to the Tesla's all-wheel drivetrain. Chances are the Honda has a big weight advantage though. Sadly, we don't have any footage of the feat, but Sylvain posted his time tickets from Québec's Napierville Dragway as evidence:
It's not clear how far this thing can drive on a charge or how long a recharge takes. I want to know how well it handles on a road course now.