Jaguar Shows off How Its Electric Cars Will Make Sounds for Safety
jaguar | jaguar i-pace | safety | tech | October 12, 2018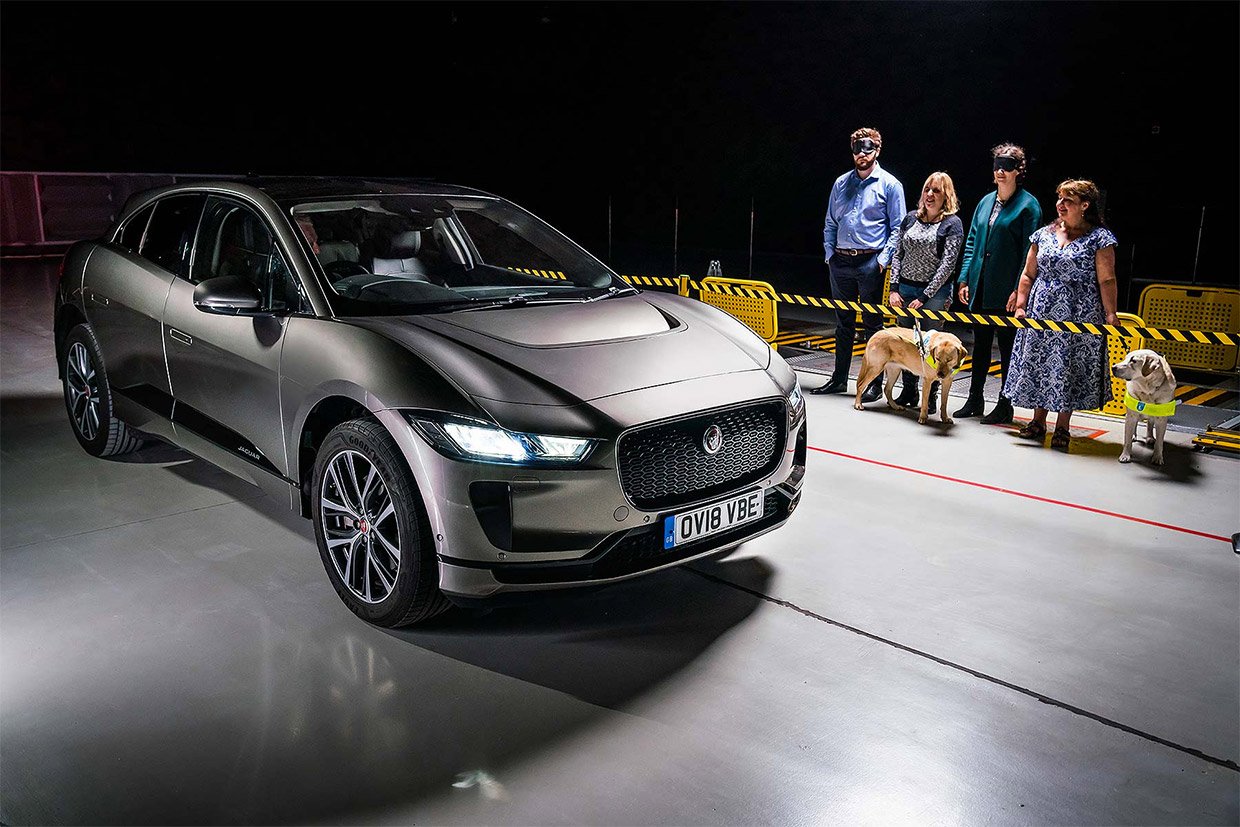 With Teslas, Bolts, I-PACEs, and E-TRONs, the era of pure electric cars is upon us, and their presence will only will expand over the coming years, as companies look to reduce greenhouse gasses and the use of traditional combustion engines. But with electric motors come one big change – the lack of an engine sound or exhaust note. While some wind noise can be heard at high speeds, they're generally completely silent at lower speeds. This poses a potential problem when intermingled with pedestrians and cyclists – at low speeds, EVs can only be seen, not heard.
This is especially disconcerting for those with visual impairments, who have come to rely on the sounds of vehicles to know when it's safe or not to cross intersections. With that in mind, car companies are being asked to come up with solutions to make electric vehicles produce sounds when driving at low speeds. In fact, some governments are requiring that electric cars make sounds. By 2019 in the US, and by 2021 in the UK, all EVs must make sounds that can be heard from outside the vehicle.
Not just new EVs are subject to these laws, existing EVs will need to be retrofitted with noisemakers. Now, Jaguar is demonstrating the sound that the I-PACE will make when it drives at lower speeds. Crank up the volume on the video below, and you can hear what the electric crossover will sound like:
The system produces a whirring sound that varies in intensity based on the acceleration and deceleration of the vehicle. It's definitely a different sound than we're used to, but I kind of dig it. It almost reminds me of the sound the futuristic cars made in The Jetsons. Regardless of whether or not you like the sound, it'll definitely improve pedestrian safety.
I think it would be cool if they made downloadable sound packs for EVs, so you could load up your car with everything from the sound of a classic Jaguar E-Type to a Lamborghini Huracán Performante to a jet fighter's afterburner.