Nissan Project Clubsport 23 Track Car is a SEMA Special
nissan | nissan 370z | sema 2018 | October 30, 2018
---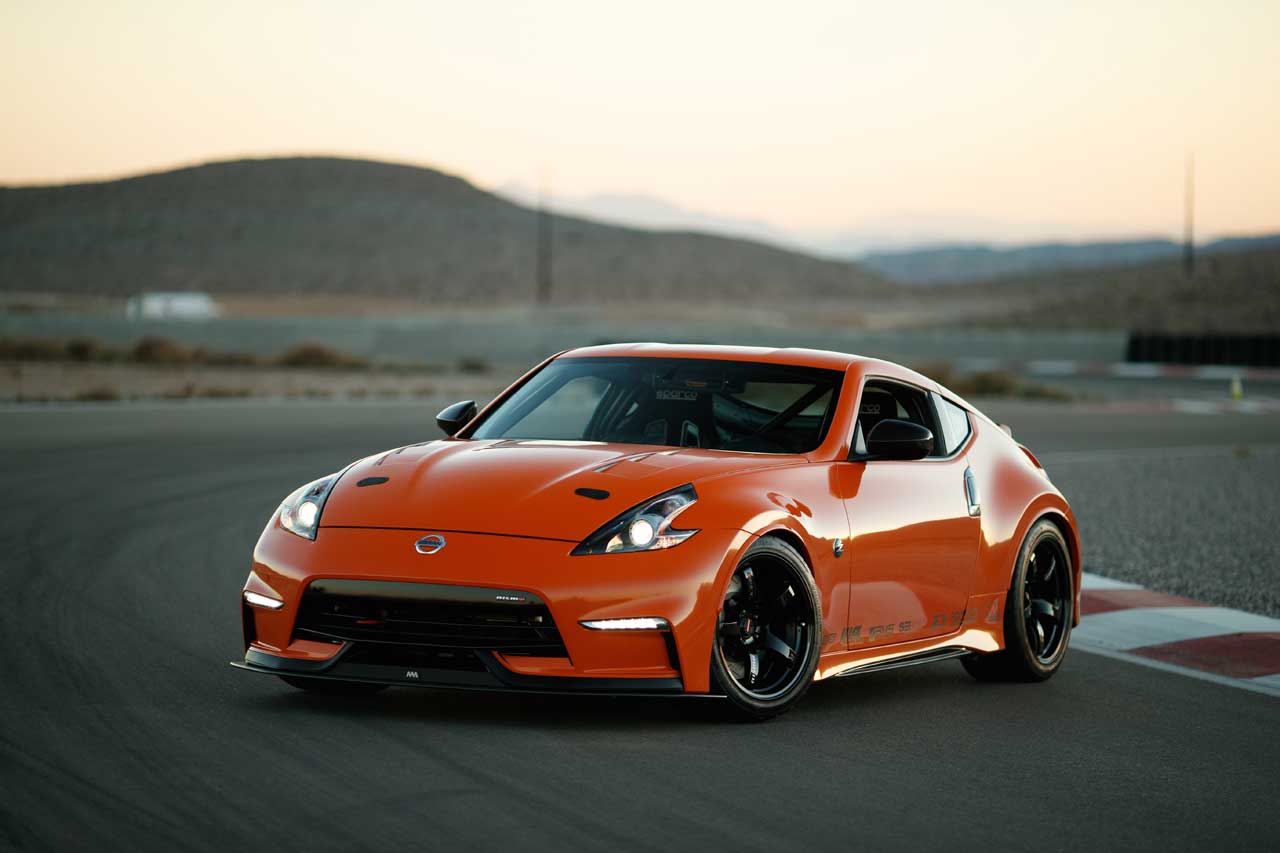 For SEMA 2018, Nissan has turned up with a highly-customized 370Z. The car started out life as a 2012 model, and has a transplanted engine in the form of a Nissan 3.0-liter VR30DDTT twin-turbo V6 with an AMS Performance cold air intake, to help it make 400 hp. That replaces the stock 3.7-liter V6.
Built by Nissan Motorsports and MA Motorsports, the ride is a dedicated track-only vehicle and has a bunch of aftermarket bits making it essentially a rolling parts development platform. Nissan has upgraded the suspension, cooling, exhaust, and braking systems, and the car has a full roll cage inside.
It also sports a NISMO GT LSD Pro-Carbon 2-way differential, along with a differential cooler. Nissan also notes that the car uses the soon to launch NISMO HC Street/Track brake pads. Inside, the care has been fitted with Sparco QRT-R racing seats and and a 6-point harness to keep the driver in place, as well as a fire suppression system.
Nissan also says if interest is high enough, it might launch a builder's kit to allow fans to build one of these cars for themselves.