Icon's Latest is a 1949 Mercury Coupe with a Tesla Heart
1949 | icon | Icon 1949 Mercury Coupe | mercury | mods | tesla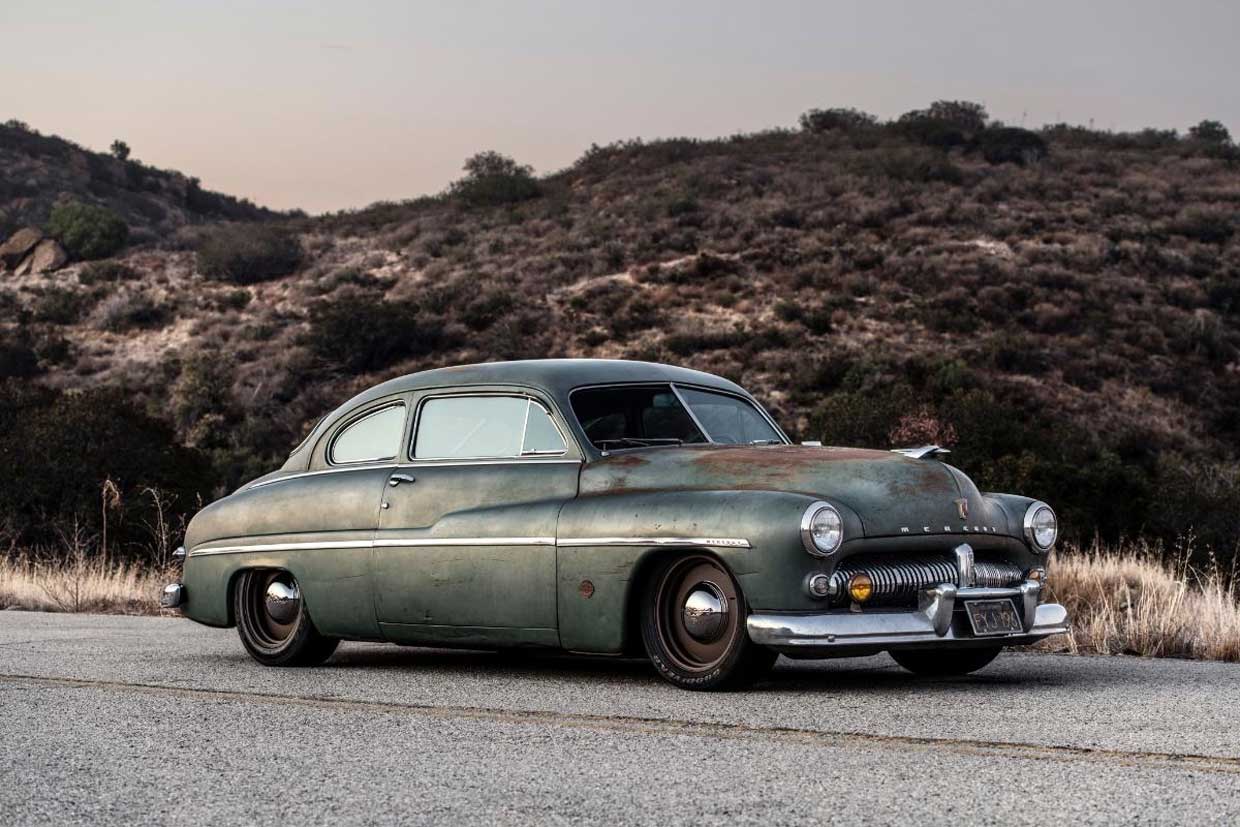 The last few times we talked about Icon has been when the company whipped up a pair of very cool off-road vehicles with the Icon BR that looks like an old Ford Bronco and the restored 1965 Kaiser Jeep. At SEMA 2018, Icon has rolled out something entirely different with a 1949 Mercury Coupe that looks on the outside as if it hasn't been touched since it rolled off the assembly line, but it packs a bunch of modern tech under its rusty exterior.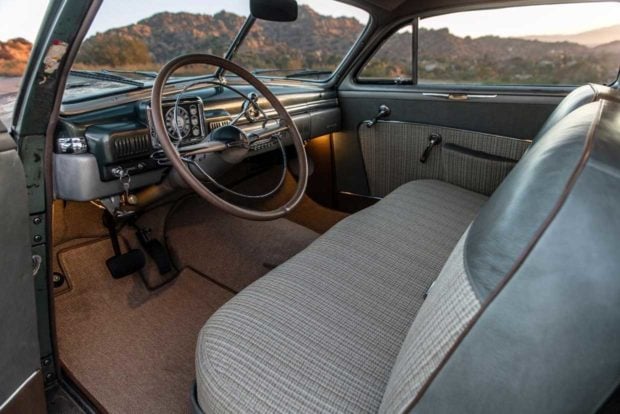 There is no combustion engine under the hood of this ride. Instead, Icon took the electric powertrain and battery pack out of a Tesla car to replace the regular engine. The battery pack is an 85kWh unit, and the EV powertrain makes 400 bhp, and 470 lb-ft, pushing this big lead sled to a 120-mph top speed. Tesla cars are known for driving range, and the Mercury promises 150-200 miles per charge.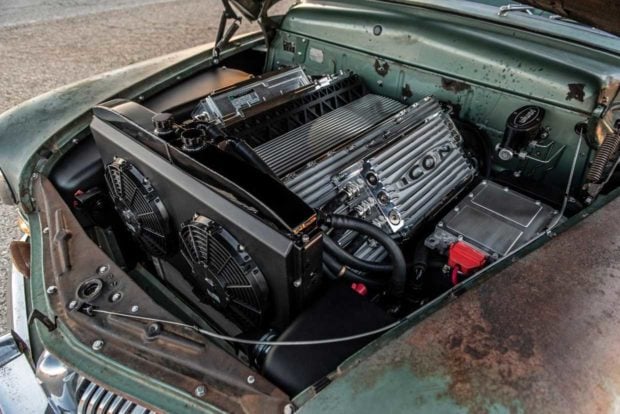 Inside the engine bay is a mock engine that hides some of the Tesla battery modules and electronics, the rest of the battery array is scattered around the car for weight distribution. The interior of the car has a digital instrument cluster that mimics the original Mercury analog gauges, and a completely refreshed interior including power windows and air conditioning. There is no word on how much this custom car cost to build, but considering the quality and workmanship, it's going to be a lot.