Kingsman Subaru WRX Stunt Car Up for Sale: Perfect for Backseat Drivers
kingsman | mods | subaru | subaru wrx | November 23, 2018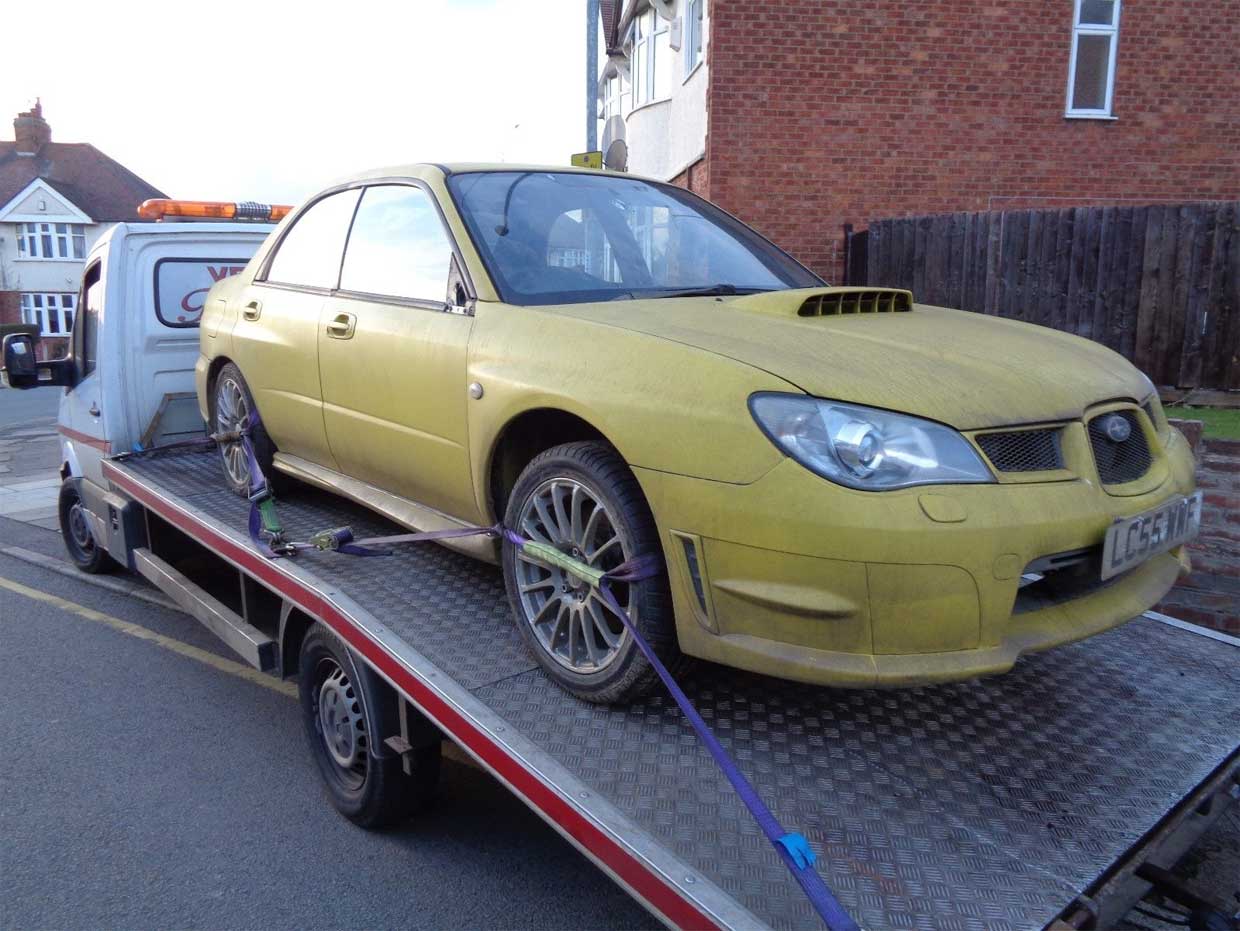 If you have seen the flick Kingsman: The Secret Service, and happen to be a car guy or gal, you might remember that scene where Eggsy and his pals nearly get into a fight in the pub. Eggsy steals the keys to a bully's yellow Subaru WRX and proceeds to beat on the car, including driving backward at a high rate of speed.
If you don't mind a quirky collectible, the actual stunt car used in those scenes is up for sale. This isn't a stock WRX as it looked in those close up shots. This car has had its body cut off, and has a fake steering wheel on the right side and the real functional steering wheel in the back seat on the other side for the stunt driver to control things with. The engine also sits in the trunk rather than under the hood. This setup allowed for all the high-speed driving in reverse.
The car started as a Subaru Impreza WRX STi Spec D 6-speed car and has 67,000 miles on it. The seller is asking £5,950 or about $7,600. I can only imagine the bugs a stunt car with an engine in the trunk might have, but it would be a wild car to drive around in – assuming it's street legal anywhere.