The Rivian R1T Is a Pure Electric Truck for the Tesla Set
EV | rivian | rivian r1t | November 29, 2018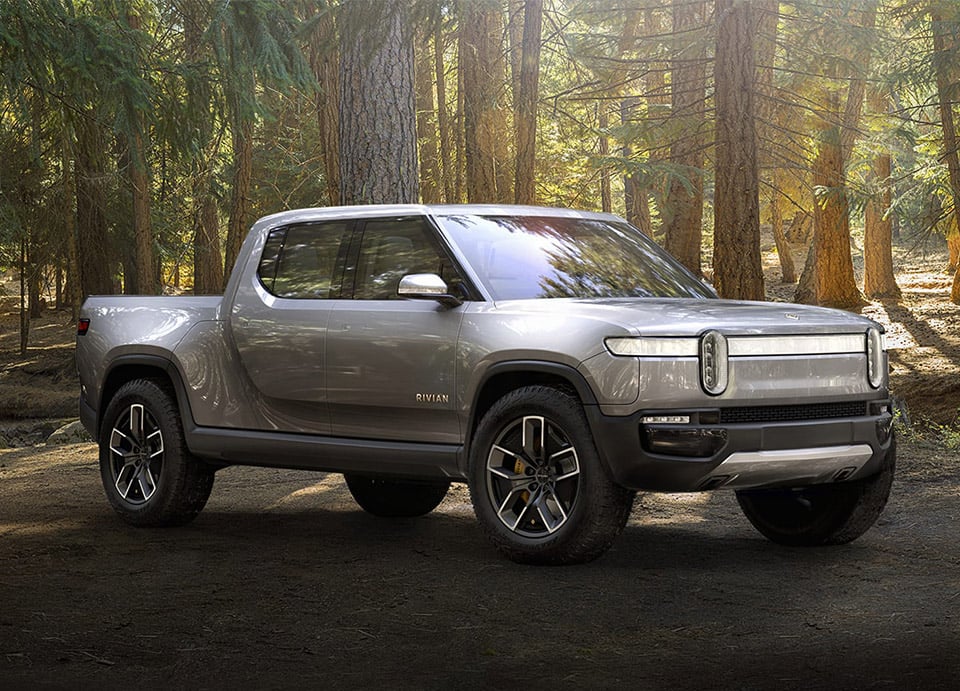 Elon Musk has said Tesla it's working on its own pickup truck, but it may be quite some time before that comes to market, as they continue to meet demand for the Model 3. In the mean time, truck buyers interested in a pure-electric pickup might want to check out this upcoming offering from EV startup Rivian. The R1T features bold and futuristic looks befitting its internal combustion-free underpinnings.
The company is making some pretty bold claims about their truck, including the ability to drive 400 miles or more on a charge, if you go with their jumbo-sized 180 kWh battery pack. A 105 kWh battery pack should offer 230 miles of range or more. The truck is also said to tow over 11,000 pounds, but I can only imagine the kind of strain that would put on the battery pack.
In addition, Rivian says the truck can zoom from 0 to 60 mph in just 3.0 seconds, making it possibly the fastest production pickup ever. With four motors producing up to 750 total system horsepower, it's designed to offer speed, power, and great all-terrain handling. The truck also has a pretty innovative storage feature  – an enclosed "gear tunnel" under the rear seats, which provides a lockable place for tools and other items which can be accessed without entering the cab.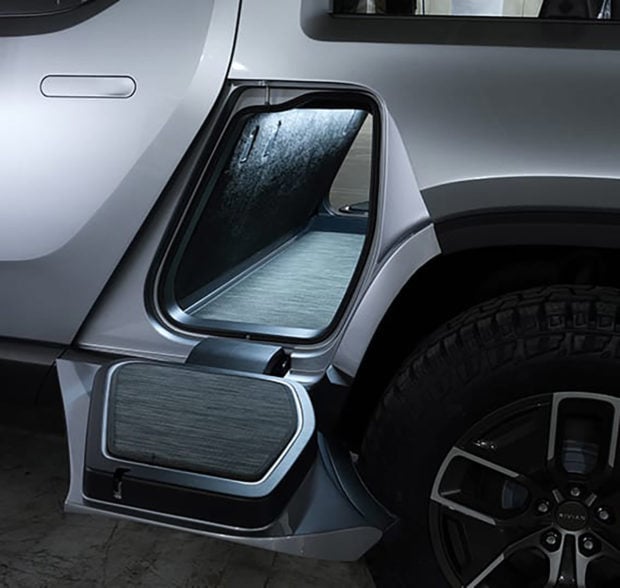 For off-roading, the truck offers solid 34° approach and 30° departure angles, but its outstanding 14.17″ maximum ground clearance must be achieved with a lift kit not shown, because there's no way there's 14 inches under the truck in the pictures here. Also, the R1T is designed to wade in depths of up to 3 feet – something we'd never consider doing with an electric vehicle before now.
We don't know all the details on pricing yet, but the entry-level model is expected to start around $69,000. That's a lot of change for a pickup truck, but it's quite competitive in the high-tech EV space.
After showing off a prototype truck at the 2018 LA Auto Show, Rivian hopes to have the first production R1T roll off the line in 2020. For those interested in taking the gamble on the upstart's ability to deliver, you can reserve your place in line with a refundable $1,000 deposit at Rivian's website.