Racing Drones vs. Stock Cars Should Be a Sport
drones | flying | pov | racing | December 3, 2018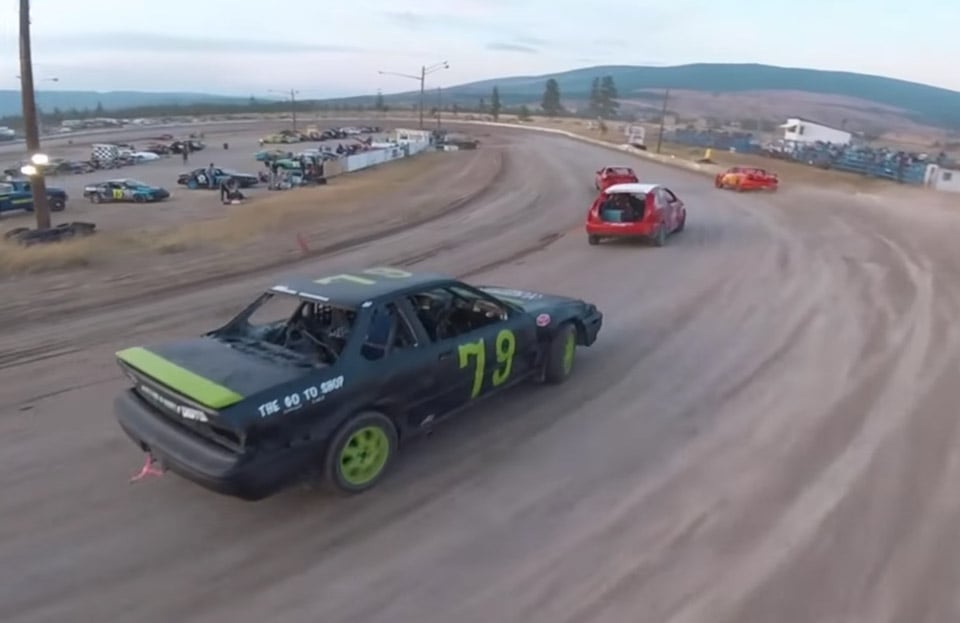 Racing around in stock cars on a dirt track is a blast; so is flying a high speed drone. So why not combine the two into a single activity? That's basically what one aerial photographer recently did, when he set off to chase dirt track racers around the track using a fast-flying racing drone.
The resulting video footage is pretty darned epic, as we are invited to fly along the track from a unique perspective right alongside the cars. Paul Baur of Skinlab FPV shot this amazing footage with his zippy flying camera, showing off his piloting skills at the same time as he keeps up with the cars speeding around the track:
He captured some similar footage chasing cars around a drift circuit:
Amazing camera work, Paul. I know that drones aren't permitted on most race circuits due to safety concerns, so I'm guessing Paul got special clearance to do these shoots. Now we want to see an official race category in which drones compete against cars.