Ford Teases 2020 Mustang GT500 for January 14 Unveiling
2020 | ford | ford mustang | Mustang GT500 | shelby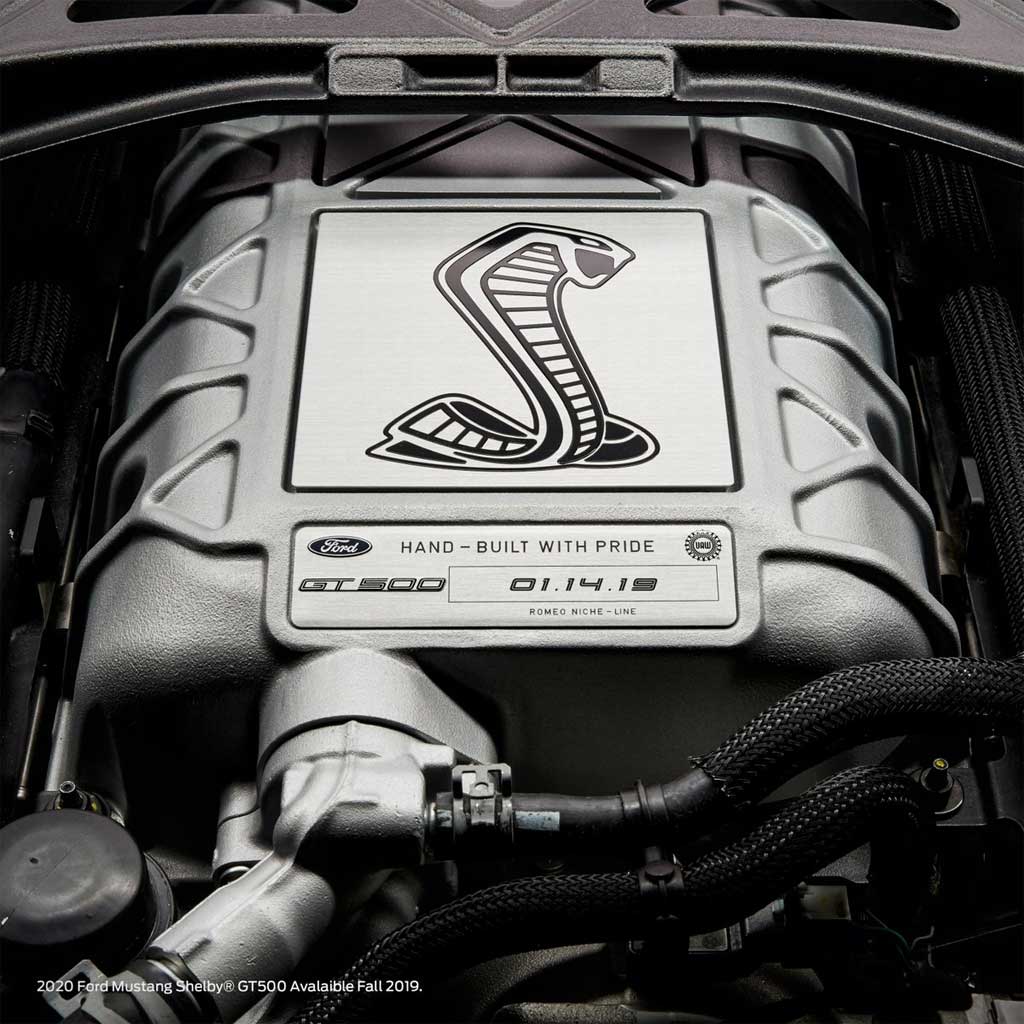 December is here folks, and Ford is giving Mustang fans a gift next month that should excite you. There have been plenty of teases and rumors about the GT500 Mustang coming back, and now we've got another bit of the car to look at.
Ford has now teased the engine of the car showing what is presumably a supercharger complete with the iconic Shelby Cobra emblem. The tag attached to that blower says 01-14-19 teasing the date when the car will debut at the 2019 NAIAS in Detroit.
The assumption is that the GT500 will get a blown version of the 5.2-liter flat-plane-crank V8 used in the GT350. That engine is already quite potent in NA trim, and with a blower, I can only imagine will be a real beast. The last iteration of the GT500 – the 2014 model year – made 662 hp; we expect lots more power from the new GT500 – as Ford surely is gunning for Dodge and Chevy's top-spec'd muscle cars.