The Evolution of the Honda Civic Hatchback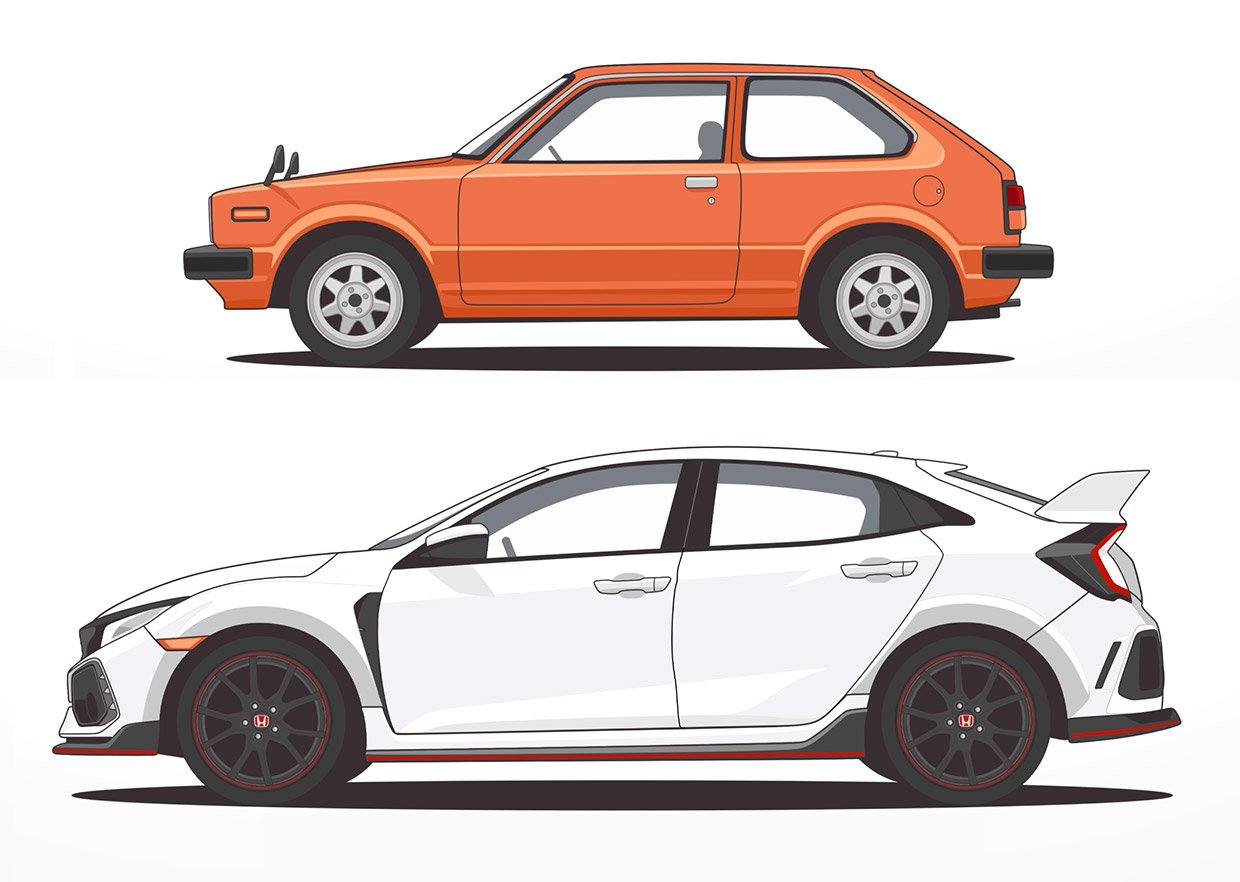 It's been nearly 45 years since the Honda Civic hatchback first burst onto the scene, kicking off a long line of Japanese hot hatches for decades to come. While today's Civic Type-R is certainly the most technically impressive and powerful of the Civic hatch family tree, it's not necessarily everyone's favorite when it comes to its over the top aero kit.
Fans of earlier Civics will love this video clip from Donut Media, which provides a brief rundown of some of the many different looks for the Civic hatch since its birth. Frankly there's something so wonderful about the simplicity of the original Civic, which weighed in at just 1500 lb. Sure, it only had 50 horsepower, but that's something that can be changed if you crave speed. I'm also a big fan of the late '90s Type-R EK9, which was still minimal in its looks, but packed a punch for its size.
Check out the video below and let us know in the comments which Civic hatch is your favorite of all time.