Lexus Taunts Fans with Teaser Shot of RC F Track Edition
2020 | lexus | lexus rc f track edition | lexus rc-f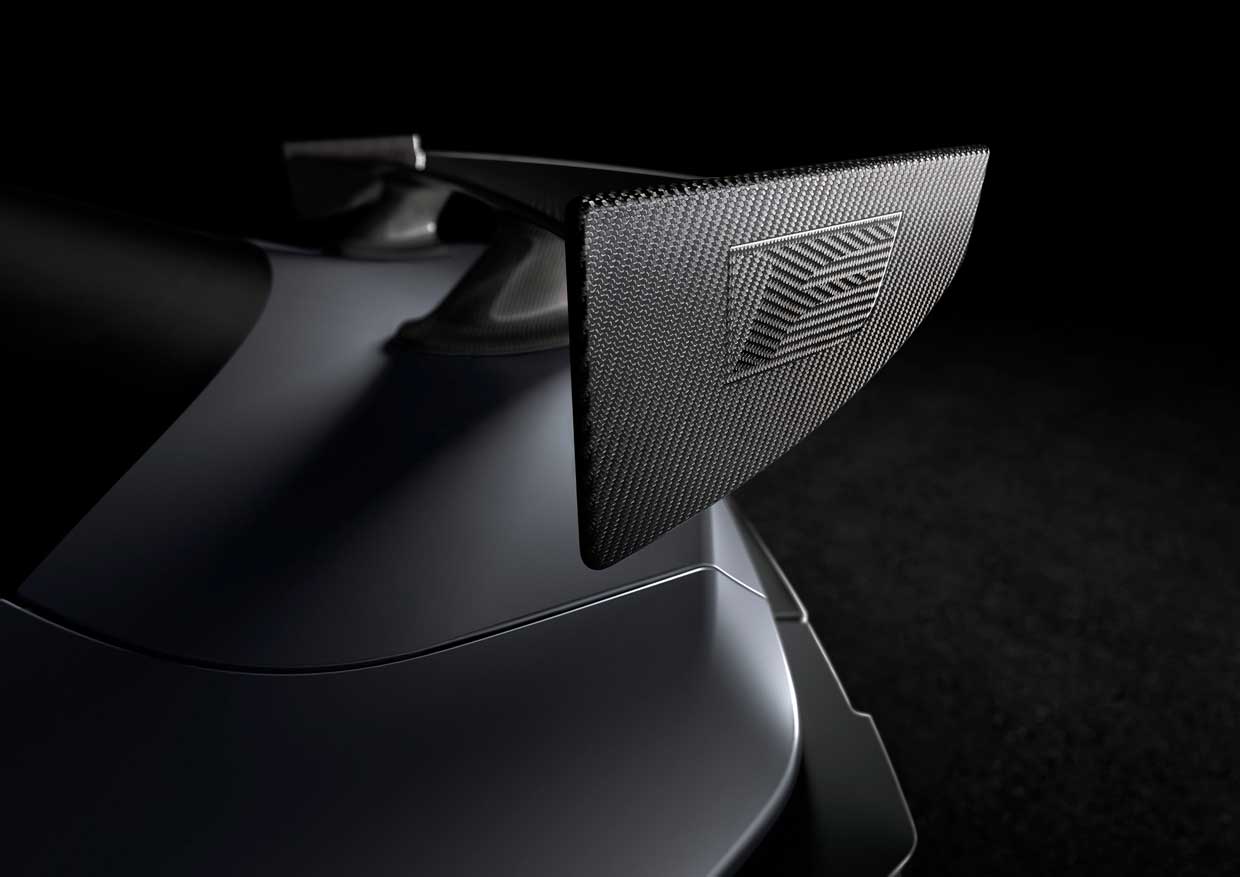 The world needs more sexy track-focused, street-legal cars. Well the good news for Lexus fans is they've got one in the works in the form of the 2020 RC F Track Edition, due to debut at the 2019 NAIAS show next month.
First released in late 2014, the muscular Lexus RC F is due for a modest refresh next year, and along with that, we're getting this special track variant. The lone teaser image shows a big pedestal spoiler on the trunk lid of the car, with a cool carbon fiber end plate that has an "F" woven into the fiber. The only other detail we can glean in the image is that the car appears to be a matte gray or silver color.
Power output for the car's V8 engine is purely speculative right now. It's not expected to come close to the 552 hp the $400,000+ LF-A produced, but expectations are somewhere around 500 hp – which is a nice bump over the 467 hp that comes standard on the RC F. Hopefully, they found a few other spots to trim weight for the track edition as well –  removing the unnecessary rear seats would be a good start. We should find out much more when the car debuts in Detroit on January 14, 2019.