Concepts from Future Past: 2002 Dodge Razor
2002 | dodge | dodge razor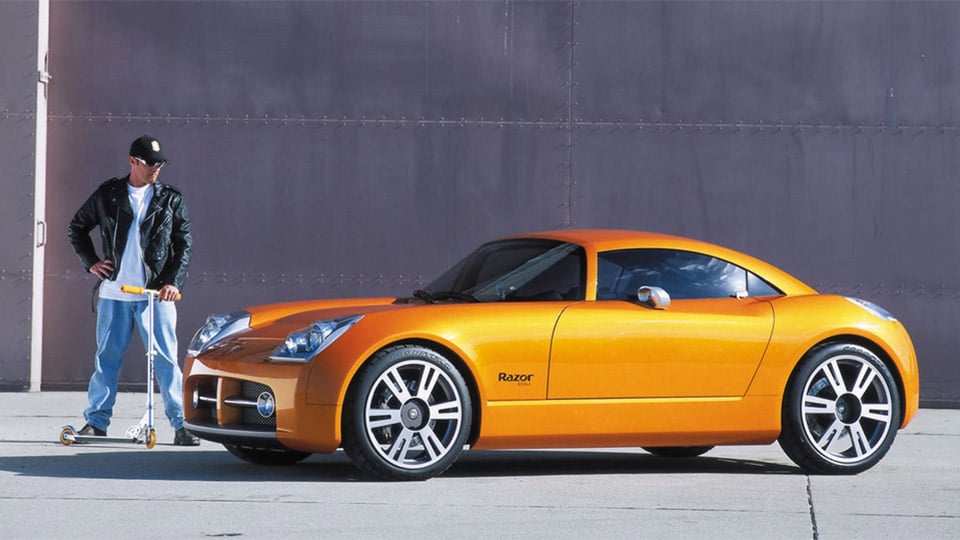 Dodge introduced the Razor concept back in 2002, at a time when the brand's best selling vehicles were minivans, pickup trucks and subcompacts like the Neon. The company wasn't exactly the most performance-oriented brand at the time. But that didn't stop them from revealing this neat little concept car which was a breath of fresh air at the time.
The Razor featured a size and shape not dissimilar from the first-generation Audi TT, a sporty, short-wheelbase two-seater. The rear-wheel drive car was powered by a 250hp, 2.4-liter intercooled, turbocharged 4-cylinder engine, mated to a six-speed manual transmission. 0-to-60 time? Under six seconds, with a top speed of 140mph. Given its size and relatively light 2500 pound curb weight, it sounds like it could have been a whole lot of fun.
I'm not crazy about the hot rod style rear end – for some reason it feels like maybe the guys behind the Plymouth Prowler and PT Cruiser got their hands on it, but otherwise, the design was pretty cool.
Interestingly enough, the car was developed in partnership with the guys behind the Razor scooter, who know a thing or two about small vehicles that are fast and fun to drive. Just look at the Razor Crazy Cart XL. It even packed a pair of orange Razor scooters in the trunk in place of a spare tire. Despite rumors that the Razor would make it to market as a sub-$15,000 production car called the "Scooter," the car never made it past the concept phase.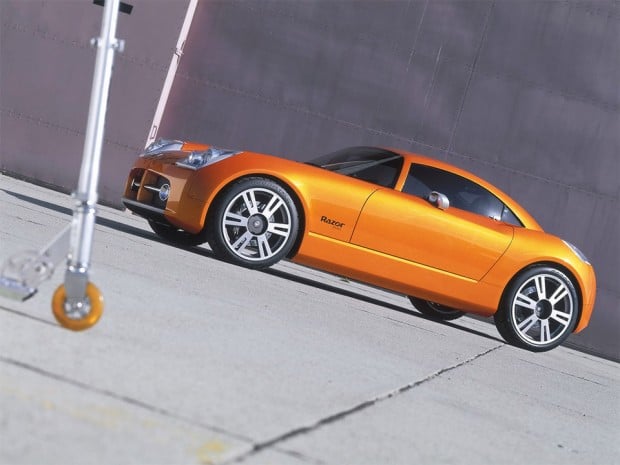 Now that Dodge is performance vehicle company once more, perhaps they'll consider a high-performance two-seater or roadster for their line down the road.