2019 Lincoln Continental Coach Door Edition Revealed
2019 | doors | lincoln | lincoln continental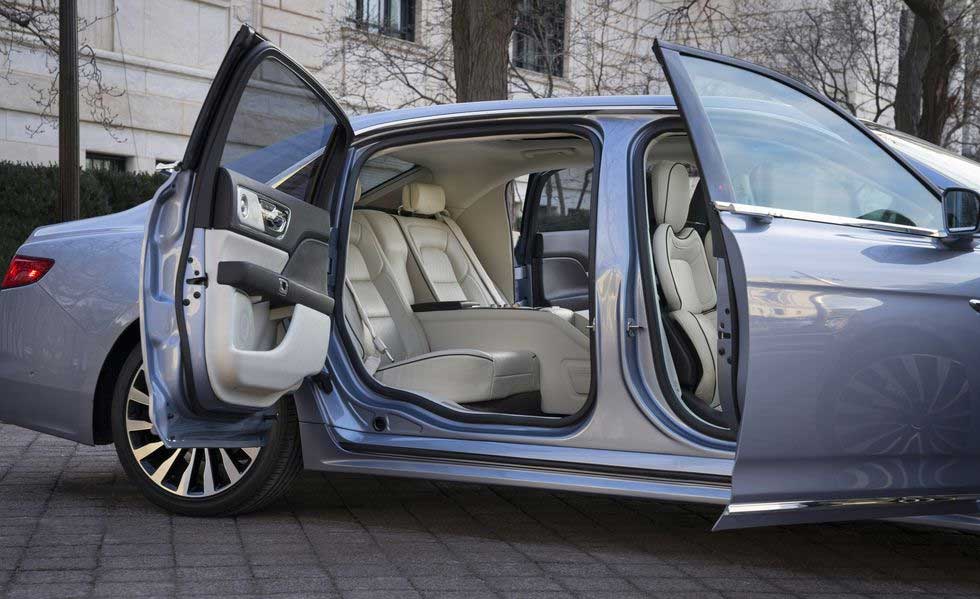 Just the other day, Lincoln teased fans with the possible return of its iconic coach (aka "suicide") doors. Now, the tease has become reality with Lincoln pulling the wraps off the 2019 Lincoln Continental Coach Edition. Just 80 of the vehicles will be made, a number that reflects Lincoln's 80 years in business.
The car is based on the Continental Black Label, meaning it's completely loaded, and packs a 400hp twin-turbo V6 engine and all-wheel drive. Those reverse-opening rear doors are designed to swing out 90-degree, and have a soft close feature.
Lincoln worked with Cabot Coach Builders to make the 80 units, with each having a 6-inch stretched wheelbase, and structural reinforcements fitted to keep the car meeting safety regulations. Lincoln figures the car weighs up to 150 pounds more than a standard Continental.
Inside the center seat of the rear bench has been replaced with a big center console with tablet holders and controls for ventilation and music. The car looks pretty swanky, but will sell for over $100,000, which is a whole lot of cash for a Lincoln.