Mercedes-AMG GT 4-Door Coupe Kicks Ass and Crushes Wallets
2019 | mercedes-amg | Mercedes-AMG GT 63 Coupe | mercedes-benz | December 18, 2018
We all knew that anything wearing the Mercedes-AMG badge wouldn't be cheap, and the GT 63 and GT 63 S coupes certainly continue with that trend. That said, they may well be bargain priced for the performance they offer in the 4-door supercar territory.
Mercedes has announced U.S. pricing for the sedan they call a coupe, and the 2019 GT 63 will start at $136,500. For that money, you get a hand-built 4.0-liter biturbo V8 making 577 hp and 590 lb-ft of torque. Mercedes says that will push the car to 60mph in 3.3 seconds, towards a top speed of 193 mph. The GT 63 gets a standard 9-speed MCT transmission and AMG Performance 4MATIC+ AWD with optional drift mode.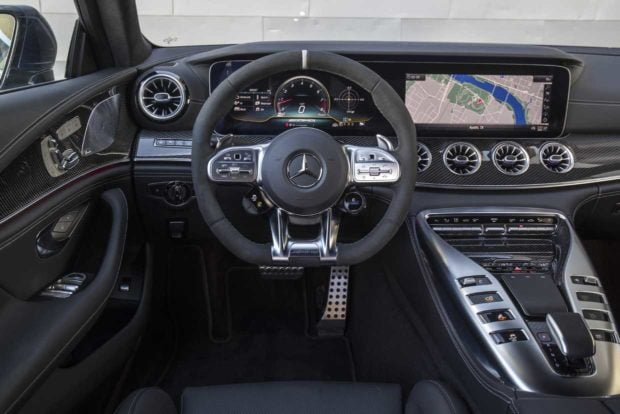 The Mercedes-AMG GT 63 S gets more power from its V8 with a bonkers 630 hp, and 664 lb-ft of torque. Plus, its 9-speed MCT comes with drift mode standard. That car can rocket to 60mph in 3.1 seconds and to a top speed of 195 mph all for just $159,000. The car looks fantastic too.
I suppose there is some solace if you can't afford one now. Just dream about this thing when it hits the used market in a few years and has lost 70% of its original value.