Gymkhana Ten Supersizes the Hooning Action
drifting | gymkhana | ken block | December 19, 2018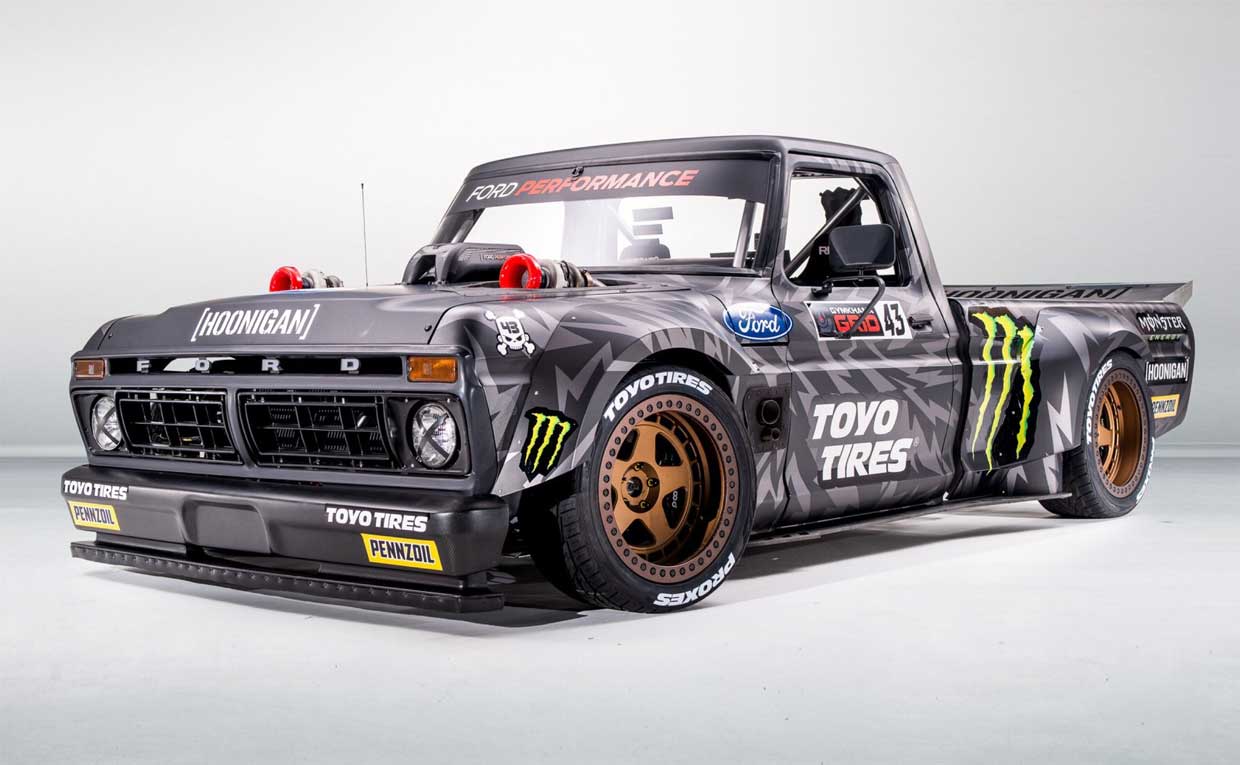 Anyone who has been watching Ken Block and his Gymkhana videos pretty much knows what to expect. You get Block in a vehicle typically made just for the video, doing donuts around stuff, jumping things, and generally drifting the hell out of whatever he is in. Gymkhana Ten is now out, and offers more of the same. Much more.
In his latest video, Block drives not one, but five different cars including the Focus RS RX, Fiesta WRC, Hoonicorn Mustang, Escort RS Cosworth, and the awesome Hoonitruck, a heavily modified, 914 horsepower 1977 Ford F-150 pickup that's been lowered to a ridiculous height.
This is the longest of the videos that Block has ever produced coming in at 19-minutes long. It was initially an Amazon Prime exclusive, but it is now on YouTube for all to enjoy.