Concepts from Future Past: 1965 Dodge Deora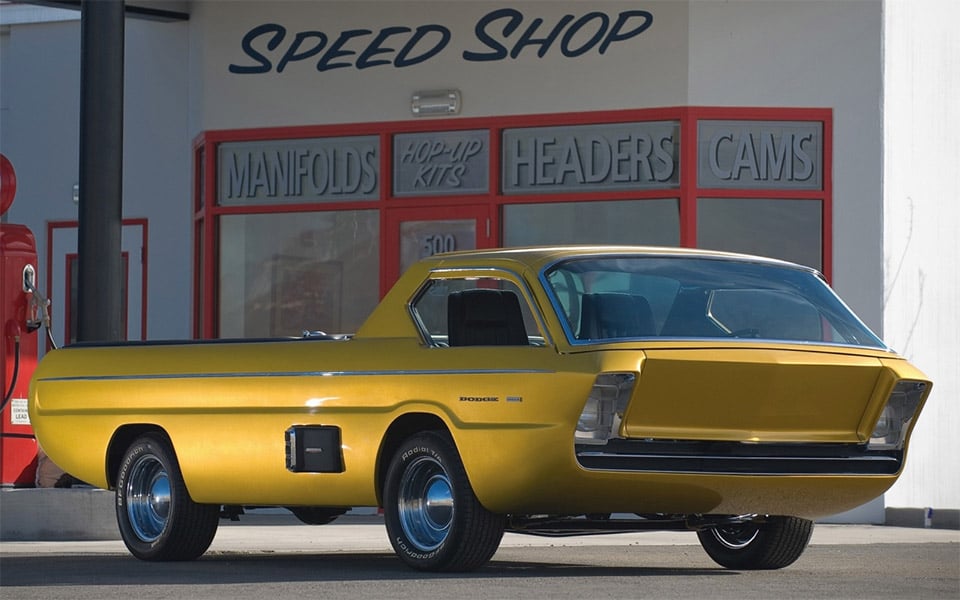 Perhaps the most unusual concept car of all time (and that's saying something), the 1967 Dodge Deora was like an adult-sized toy car. In fact, the award-winning car eventually was made into one of the original 16 Hot Wheels cars. This low-riding pickup/car hybrid was sort Dodge's answer to Chevy's El Camino.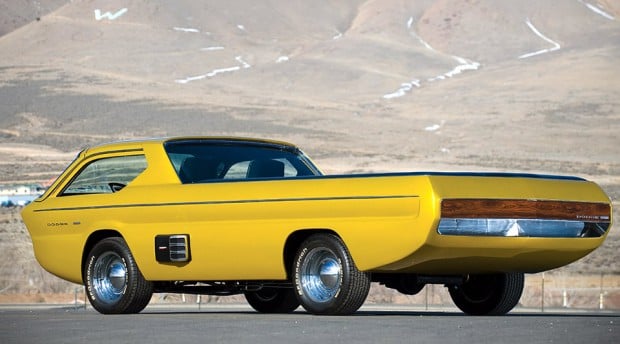 Created by famed auto customizers Mike and Larry Alexander, this oddity did away with those pesky side doors. Instead, driver and passenger would enter via the vehicle's lift-up windshield. It was based on the drivetrain and chassis of the mid-engined Dodge A100.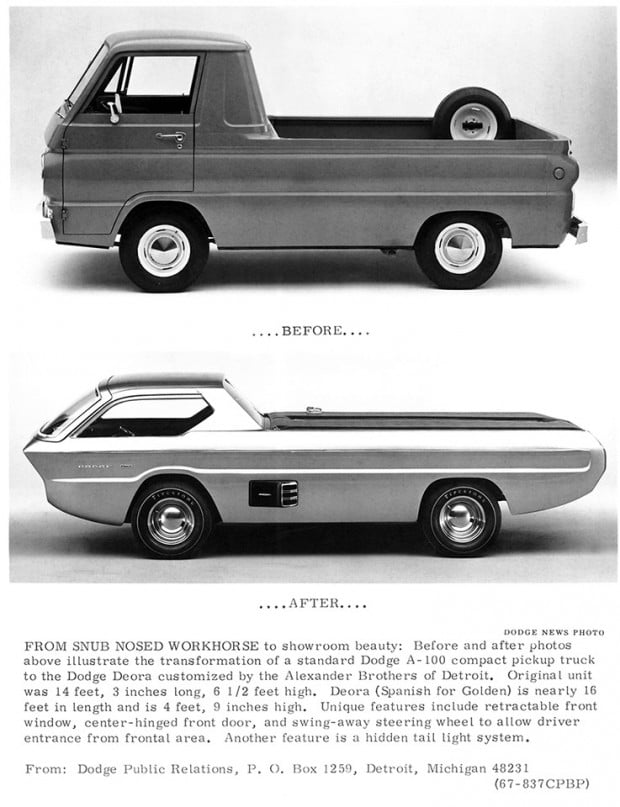 Their solution for the front entry? A modified rear hatch from a 1960 Ford station wagon, with a lower section that swiveled out to allow entry. Continuing along with the mutant car theme, it got its steering system from a Chevrolet Corvair, completing the "big three" trifecta, with parts from Chrysler, Ford and GM in a single vehicle.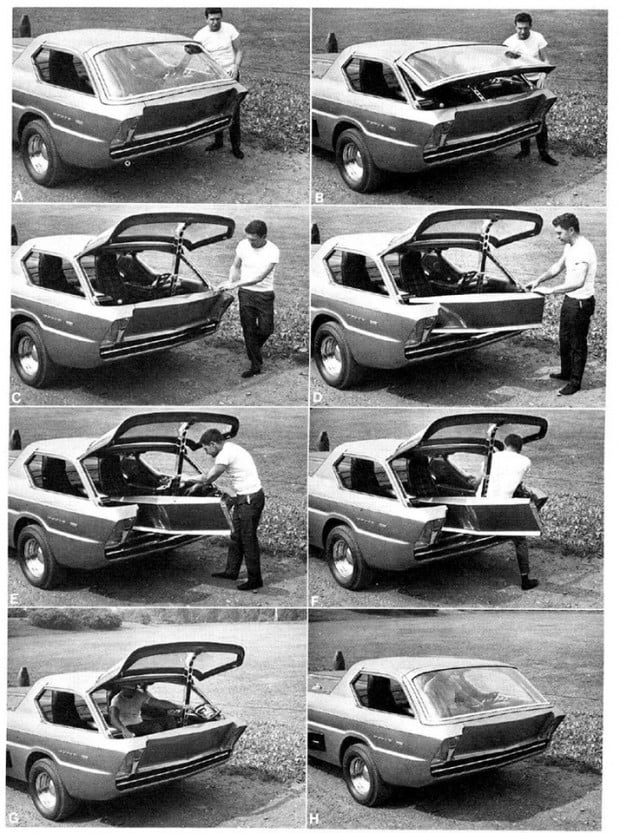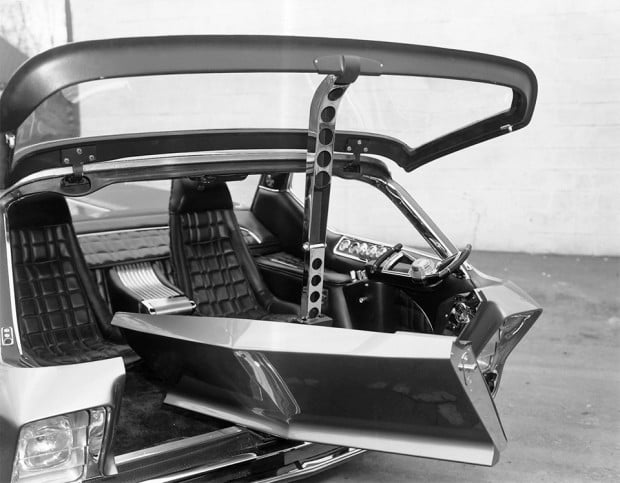 Other modifications included moving the slant-six engine towards the back in order to make room for the seats, moving the radiator and cooling system into the bed, and the fuel tank directly behind the cab.You'll also note that there's no dashboard – instead, the gauges flank the driver on their left and right.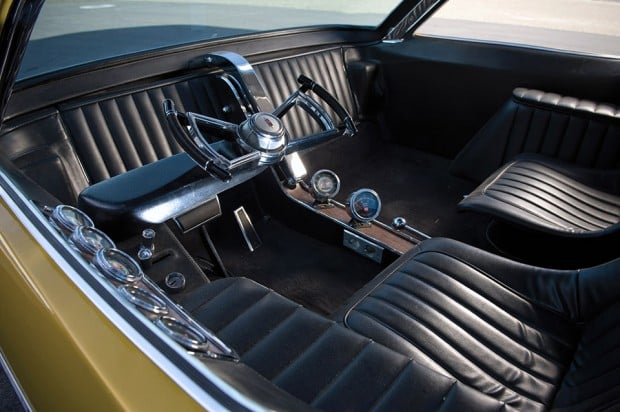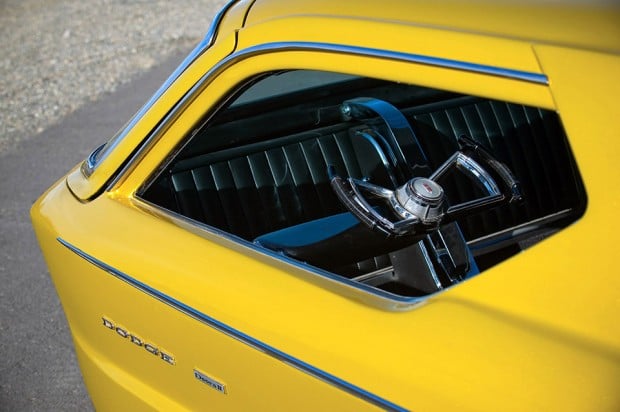 The vehicle went on to win the coveted Ridler award at the 1967 Detroit Autorama car show, and would serve as inspiration for toy cars and models for years to come. The Deora would eventually be sold by Chrysler to a private owner and remained in storage until 1998. The car was restored in the next several years, and was most recently sold at auction in 2009, and continues to tour the car show circuit.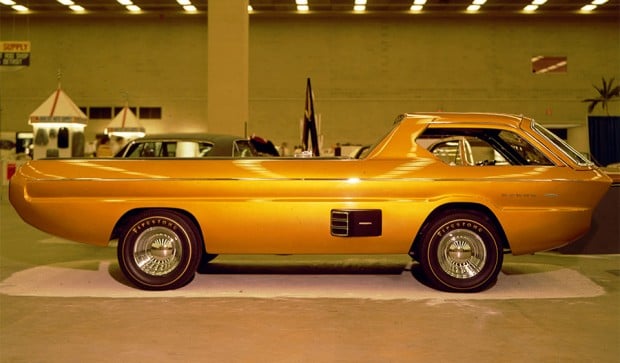 Images via RM Auctions