2020 Land Rover Defender Teased, Coming to North America
2020 | 4x4 | land rover | land rover defender | December 27, 2018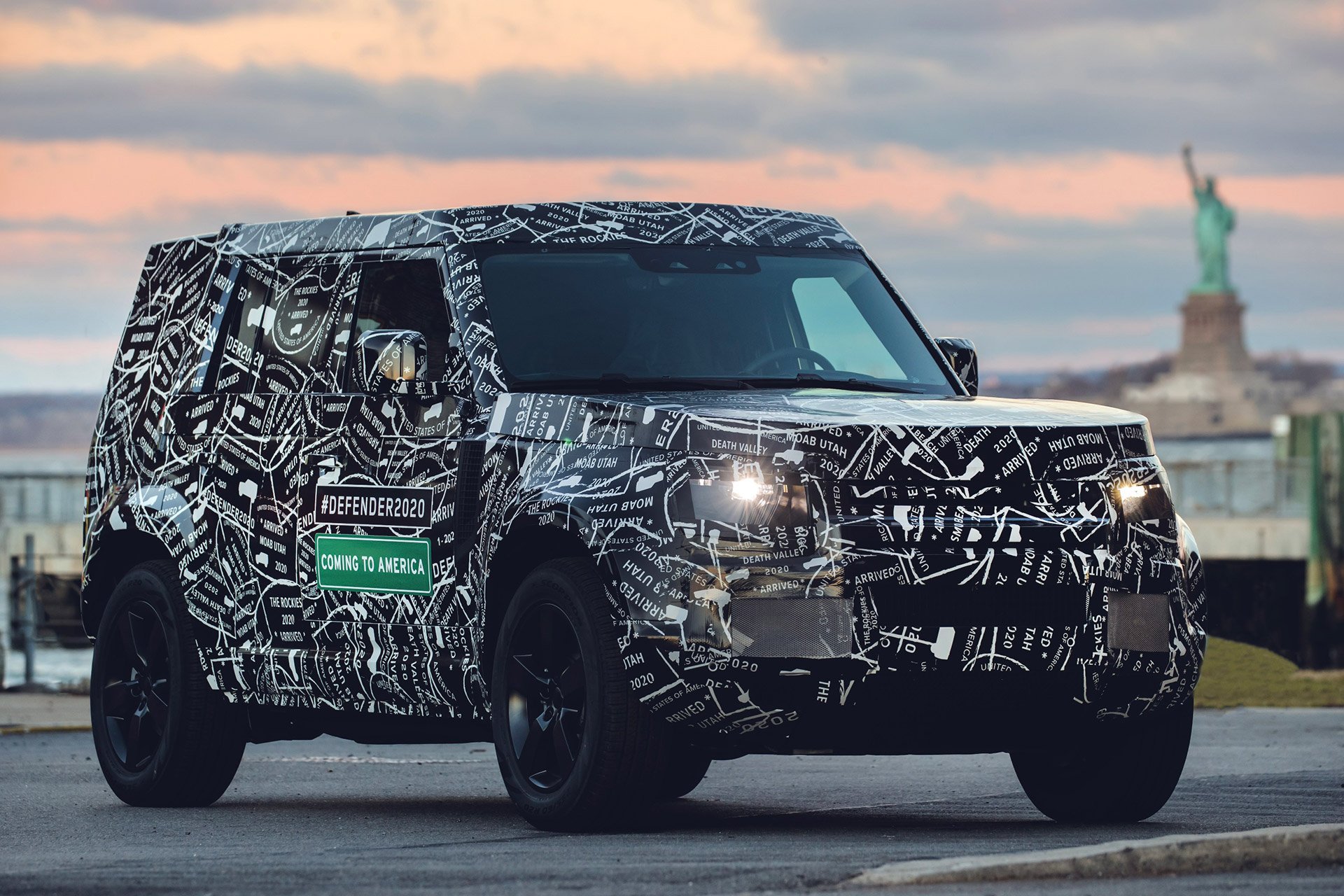 It's been more than 20 years since you could buy a new Land Rover Defender in the US or Canada. Government regulations had kept the vehicles off the markets here for a while, so these rugged off-roaders have been pretty elusive for us here. We've known for a while that Land Rover was working on a whole new Defender, and that it would be coming stateside this time out. Now, the British SUV maker is showing off our first official look at the 2020 Defender.
While the prototype is disguised under a camouflage wrap, it's very clearly a Defender. Unlike other recent Land Rover models, the new Defender, retains its iconic boxy styling, and a higher ground clearance than the others. It's hard to tell a lot from the image, but the camo'd car also seems to be equipped with the latest high-tech goodies as can be seen from the cameras and sensors on the windshield. I'm betting these will be used to help provide a better view of off-road trails.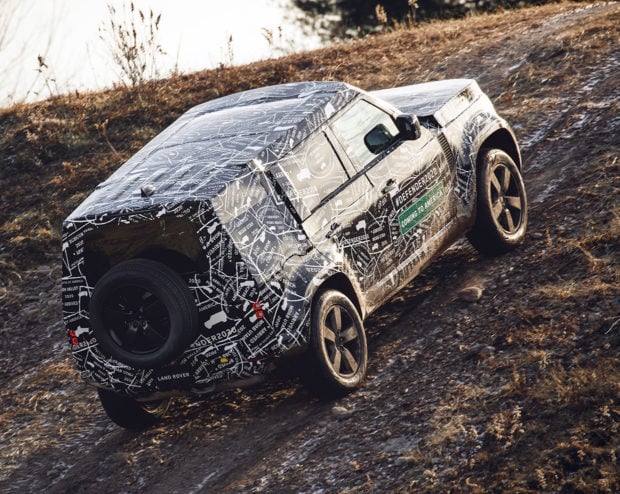 Speculation has been that the new Defender might move away from a body-on-frame design to a unibody design this time, out, but I'm not concerned about that in the least. Materials, structural engineering, and adaptive suspension systems have come a very long way in the last couple of decades, and some amazing things can be done in terms of reducing weight while improving body rigidity, and dynamically adjusting to different terrain and road conditions. I'm confident that the new Defender will be every bit as capable as ever, but far more comfortable and loaded with modern conveniences.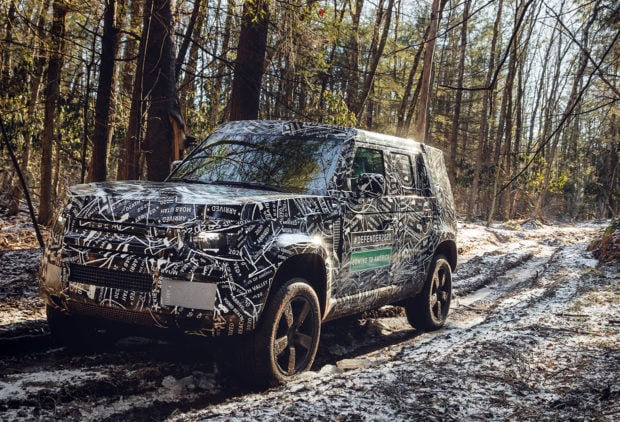 Land Rover says the new Defender will be testing prototypes on North American terrain starting in early 2019, and will reveal the SUV sometime next year as well. We can expect the Defender to go on sale here in 2020.