McLaren Unveils Speedtail Custom Designs to Get Buyers Thinking
design | mclaren | McLaren Speedtail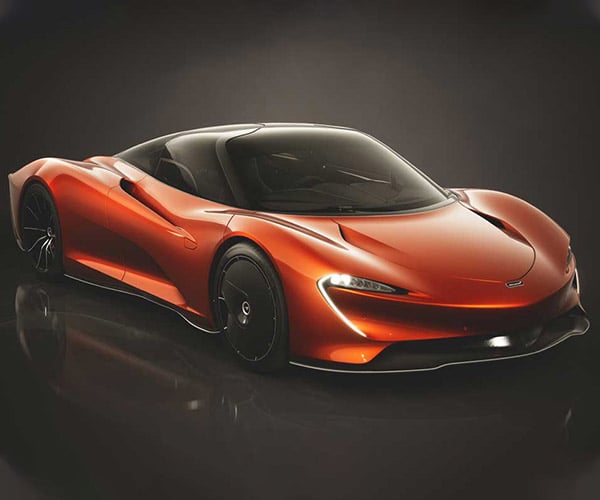 McLaren has already sold all 106 examples of the coming Speedtail – a bonkers "Hyper-GT" car that is aiming at a 250 mph top speed. Each example of the incredible car will be unique with no two looking exactly alike. To get buyers thinking about how they want their car to look, the British supercar maker is offering up some design ideas for customizing their rides.
The first collection is called Urbane with a car dubbed Stratosphere finished in gloss 1K full-visual carbon fiber and a package designed to accentuate the contours of the vehicle. It also has light blue anodized aluminum brightwork outside and a metallic light blue driver seat with light gray passenger seats inside.
The second collection is called Visionary, highlighted with an Astral theme, which was inspired by the UK's nautical heritage. The outside of that car is a bright orange, while the interior shows off a full-aniline leather driver seat in navy blue, and nubuck leather passenger seats.
The third collection is called Dynamic and features a theme called Bloodline. The exterior is a rich blood red, while inside it has a red full-aniline driver seat and white semi-aniline passenger seats.
McLaren says these are simply design ideas for its buyers to think about, and doesn't plan on making them exactly like this unless a buyer asks for it.