Toyota Teases New Supra (Again) with Race Track Video
2019 | supra | toyota supra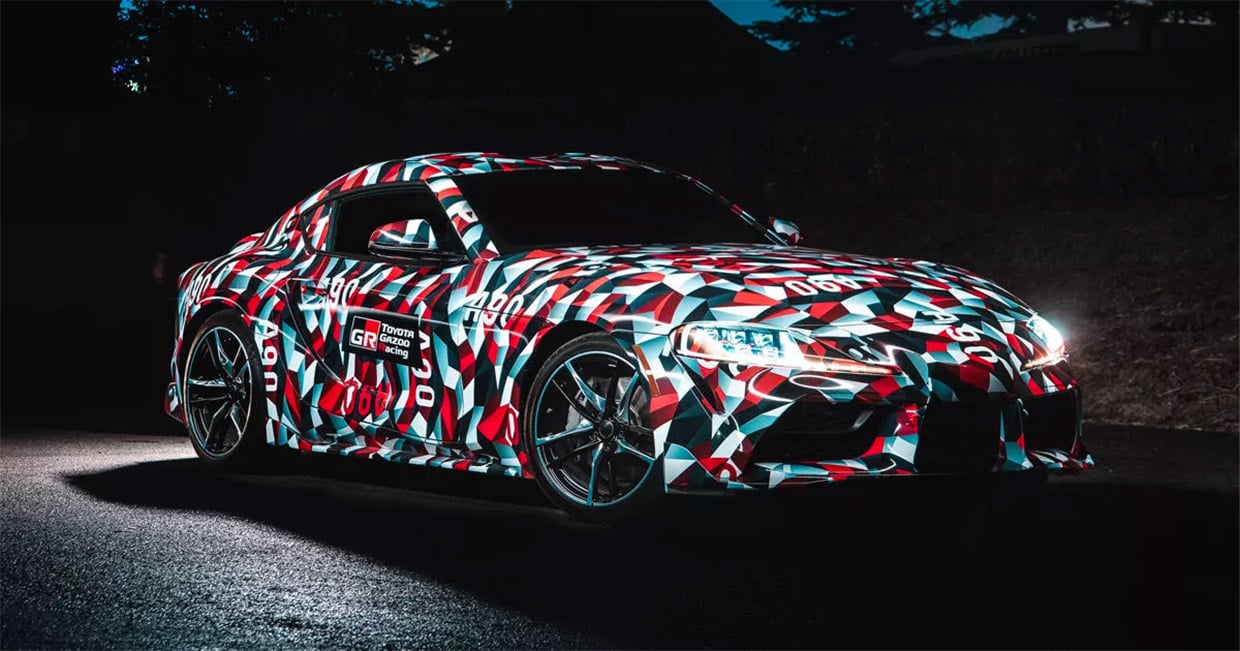 Despite a planned reveal on January 14, Toyota insists on continuing to tease Supra fans with little tidbits about the car. So far we have heard the exhaust note, seen prototypes in not so camouflaged camouflage, along with leaked images of the Supra's rear end – and possibly the whole car. Today, a new teaser video has shown up from Toyota Gazoo Racing which reveals far less.
The video shows a darkened racetrack, and all you can see of the car is a pair of headlights zipping around. While you can't see much, you can hear the Supra going WFO around the track. It sounds fantastic.
Sadly, my excitement about the new Supra has been tempered by the fact that it's shaping up to look like the Supra will be very expensive and could sell for as much as as much as $60,000 in its most potent V6 form. Hopefully, that won't be the case when Toyota officially reveals the car later this month.