Lamborghini Huracán EVO Gets Fancy Vehicle Dynamics Control
2020 | lamborghini | Lamborghini Huracan EVO | January 9, 2019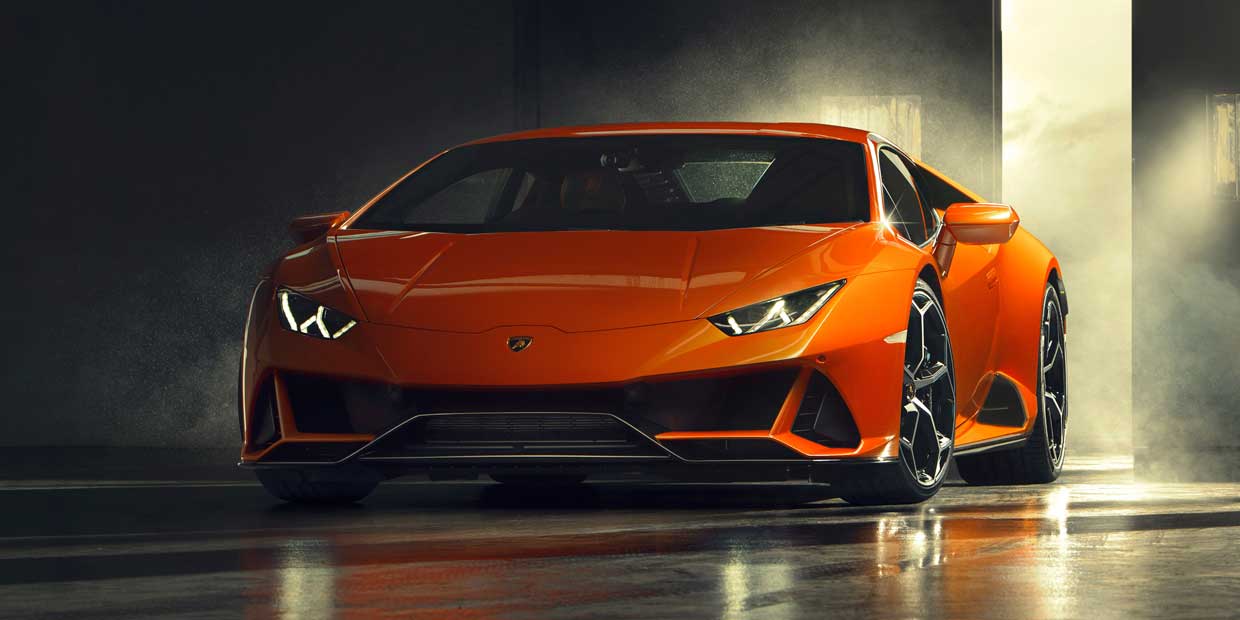 Lamborghini has gone official with the Huracan EVO, and the car is one sexy beast. The EVO packs the 640 hp and 443 lb-ft. of torque V10 that was under the hood of the Huracán Performante. With all that power and a dry weight of 3135 lb., the car is good for a 202 mph top speed.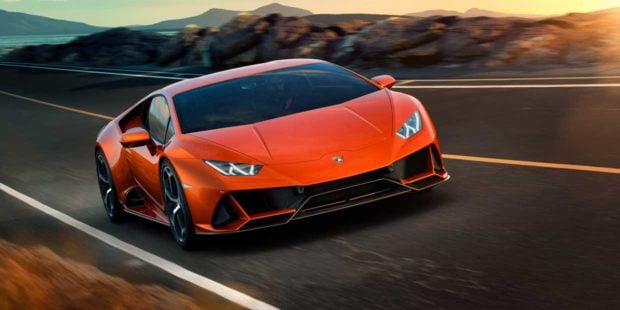 The car can zoom to 62 mph from a standstill in 2.9 seconds, and stop from 62 mph to 0 in 104.7 feet. One significant change from the Performante are a slew of enhanced vehicle dynamics features including Lamborghini Dinamica Veicolo Integrata that uses a CPU to control all aspects of the car's dynamic behavior. Lamborghini Piattaforma Inerziale uses a bunch of sensors and gyroscopes at the car's center of gravity to adjust the magnetorheological adaptive suspension in real-time.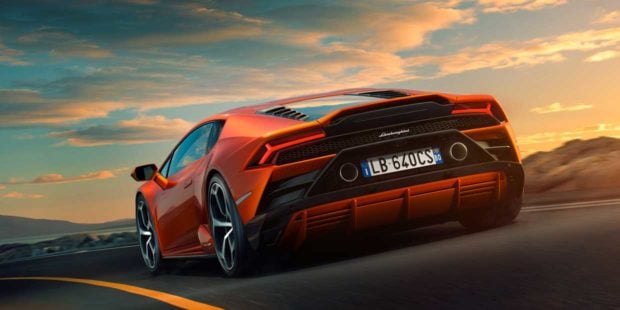 Enhanced Lamborghini Dynamic Steering brings better steering responsiveness and cornering thanks to rear-wheel steering. These settings are adjustable via steering wheel mounted knob with STRADA, SPORT, and CORSA modes. Lambo also put a lot of work into the aerodynamics of the car to make the EVO substantially better behaved than the original Huracan. The Huracan EVO will go on sale in the US this spring for $261,274.