Pristine 1993 Cobra R Mustang Fetches $132,000 at Auction
1993 | cobra | ford | ford mustang | fox body | January 23, 2019
---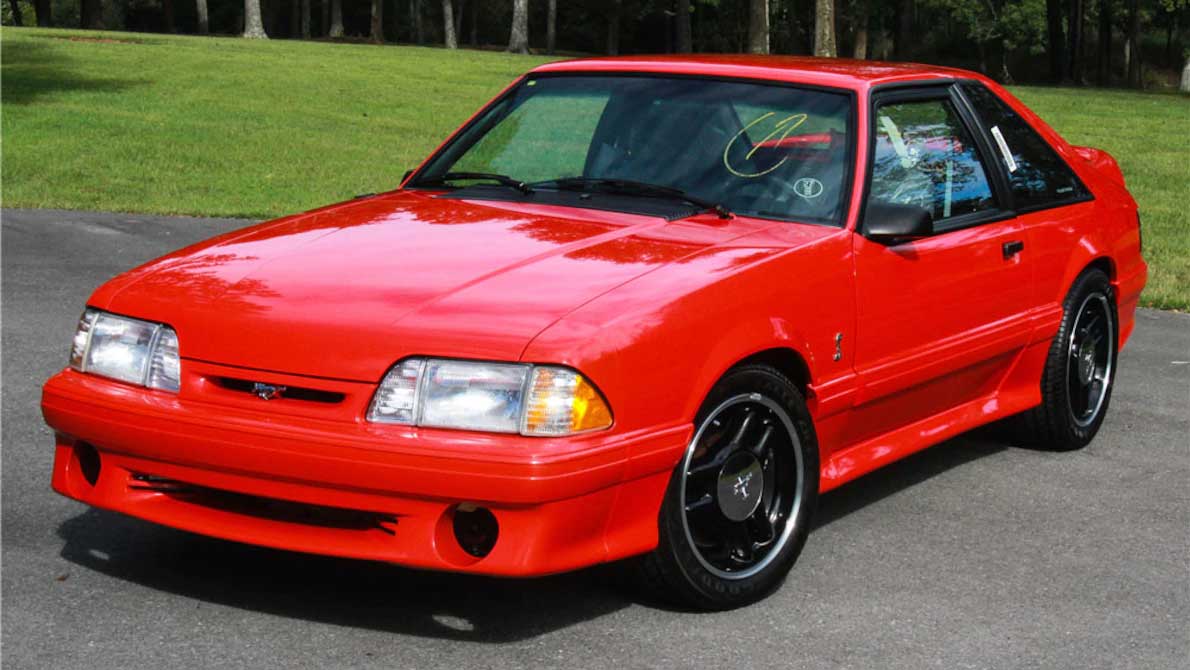 I have a very soft spot in my heart for the Fox Body Mustang that ended its production run in 1993. The most awesome of those Fox body cars was the 1993 Cobra R, and like many Mustang enthusiasts, I have always wanted one. This was the factory racer model that Ford made to celebrate the end of the Fox.
At the recent Barrett-Jackson Scottsdale auction, a red Cobra R coupe ran across the block and sold for $132,000 making it the most expensive Fox ever sold at auction. This particular car was 11 of only 107 built-in 1993.
It has a 5.0L V8 mated to a 5-speed transmission, and made a scant 235 hp. You had to be a licensed racer to buy one of these rides. This one had a bit over 500 miles on it and wasn't even dealer prepped. Legend has it the car has never even seen rain.