Hyundai Once Had a Synchronized Driving Team
hyundai | retro | stunts | February 26, 2019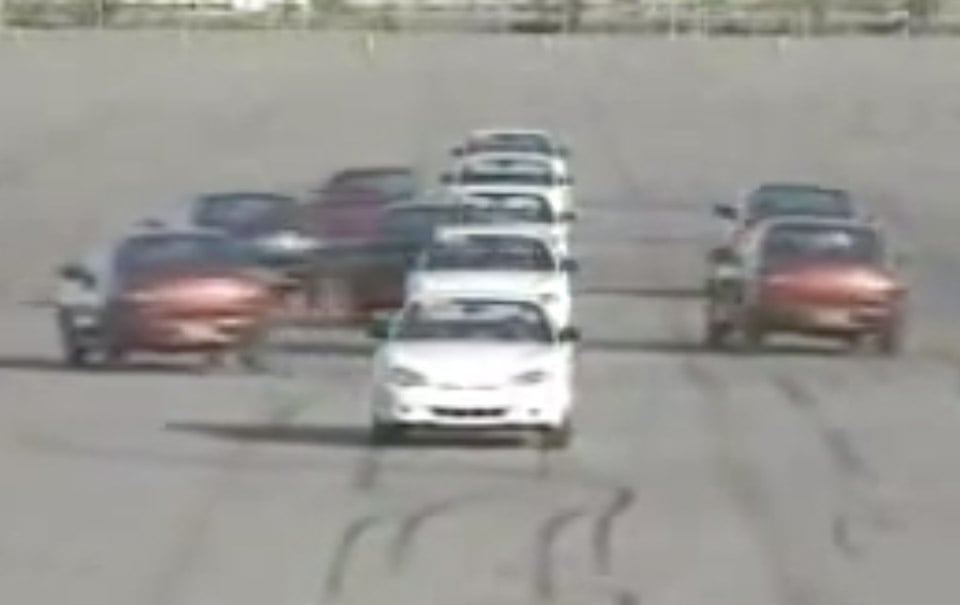 Pulling off drifts, powerslides and handbrake turns is challenging enough when doing it solo, so one can only imagine how difficult it must be to try and pull off such maneuvers in coordination with other drivers. In this decades-old video from Hyundai, a team of talented drivers shows off their ability not to crash into each other.
Among the stunts, the team pulls off forward and reverse 360s, weaves in between one another and parked cars, jump over each other, drives on two wheels (while changing a tire), and even does synchronized parallel parking.
What makes this all the more impressive, is that the cars that they used weren't anything special – they look like ordinary 1990s Hyundai Elantras to me. One can only imagine what sort of stunts these guys could have pulled off if they were driving proper sports cars.