Lamborghini Huracán EVO Spyder is a Topless Wonder
convertibles | lamborghini huracan | Lamborghini Huracan Evo Spyder | lamborghinil | February 27, 2019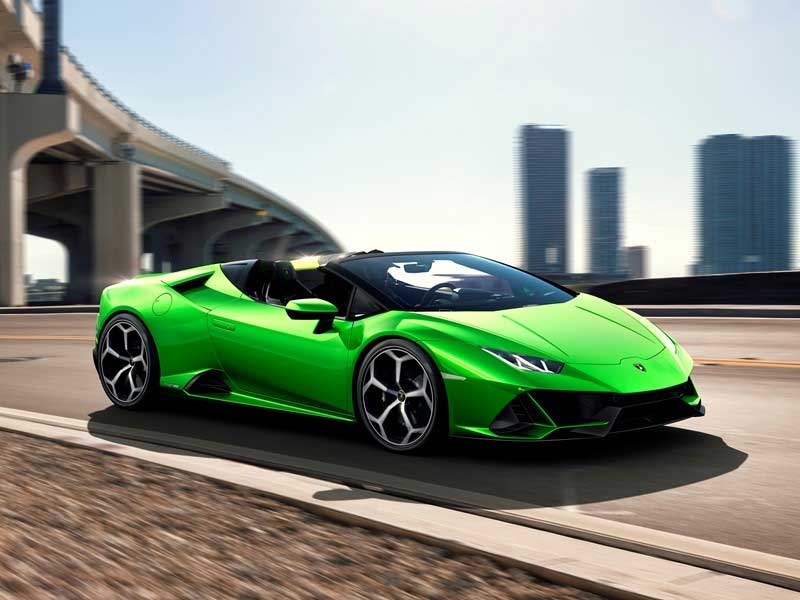 Lamborghini has pulled the wraps off of its new Huracán EVO Spyder, and the car is looking pretty awesome. It features an electro-hydraulic, lightweight, soft top for open-air driving. The design of the top allows the car to be aerodynamic with the roof up or down.
The 5.2-liter V10 engine in the car is the same as the powerful Huracán Performante, making 640 hp and 443 lb-ft. of torque. Lamborghini says the Spyder can run from 0-62 mph in just 3.1 seconds, and has a top speed of 202 mph.
Lambo also fit the car with an all-new infotainment system that has a big digital screen in the console and advanced connectivity features. Other features include rear-wheel steering and a four-wheel torque vectoring system controlled by a Lamborghini Dinamica Veicolo Integrata CPU. That processor controls the cars setup and dynamic behavior for performance. Sales start this spring at $287,400 in the states.