Audi R8 V10 Decennium Edition Celebrates 10 Years of V10s
audi | audi r8 | Audi R8 V10 Decennium | v10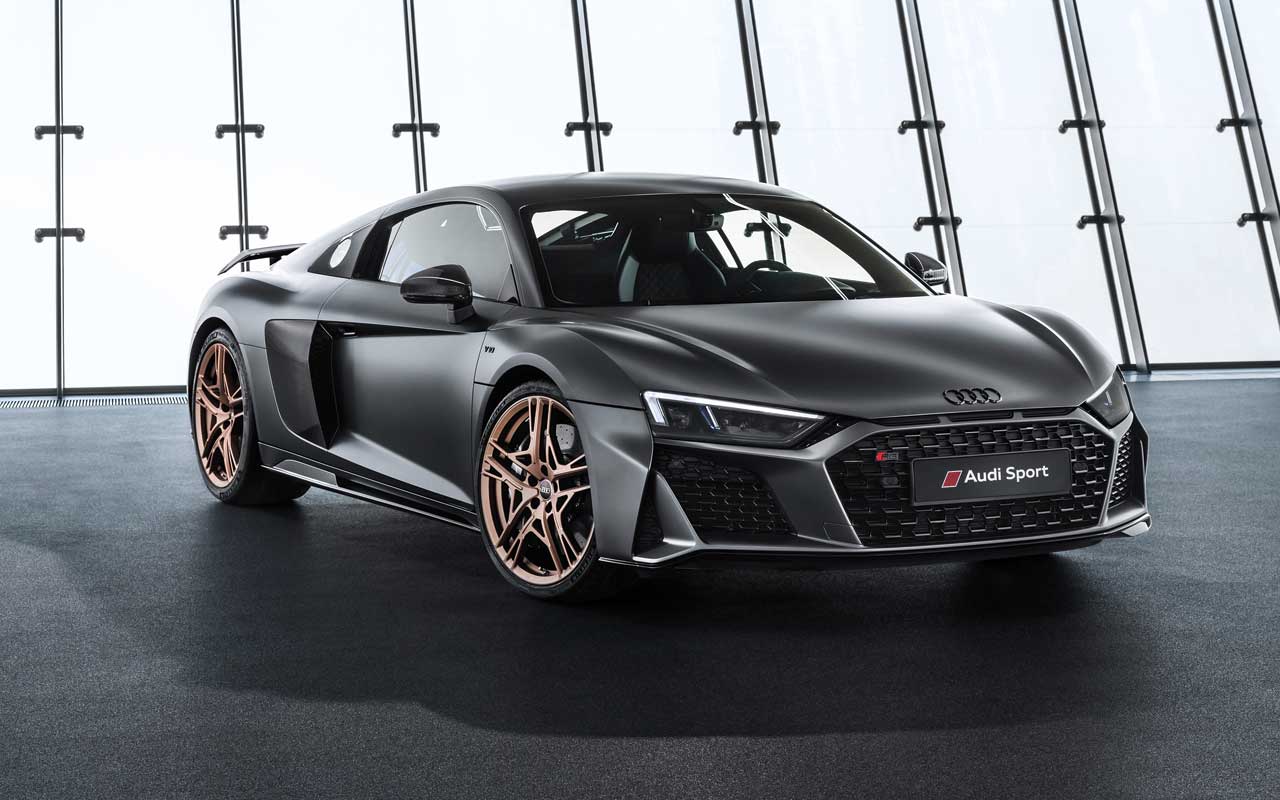 Audi has been making cars that use its powerful V10 engine for 10 years now. To celebrate the birthday, Audi has a new R8 limited edition car called the Audi R8 V10 Decennium.
The special sports car is driven by the the most powerful naturally aspirated V10 Audi has produced. The 5.2L FSI V10 makes 620 hp and 428 lb-ft of torque, good for a top speed of 205.7 mph and 0-to-62 mph in 3.1 seconds.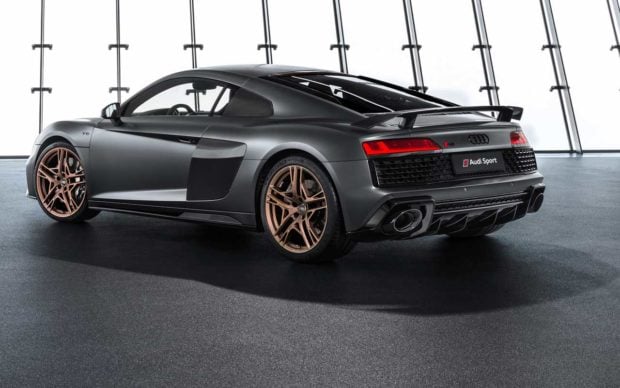 The Decennium also gets matte bronze wheels, intake, and other bronze touches, and comes in a unique matte Daytona Gray color. If a matte finish isn't what you want, you can get the car in a pearlescent Daytona Gray, Suzuka Gray, Floret Silver, Mythos Black, Ascari Blue, or Kemora Gray, which are all metallics.
The car's blacked-out interior has gloss carbon fiber trim, and is appointed with unique Decennium logos to finish off the look.
Only 222 of the special edition cars will be built, and in Germany, they will cost 222,000 EUR.