From the Vaults: Flipping a SAAB 900
commercials | saab | March 1, 2019
---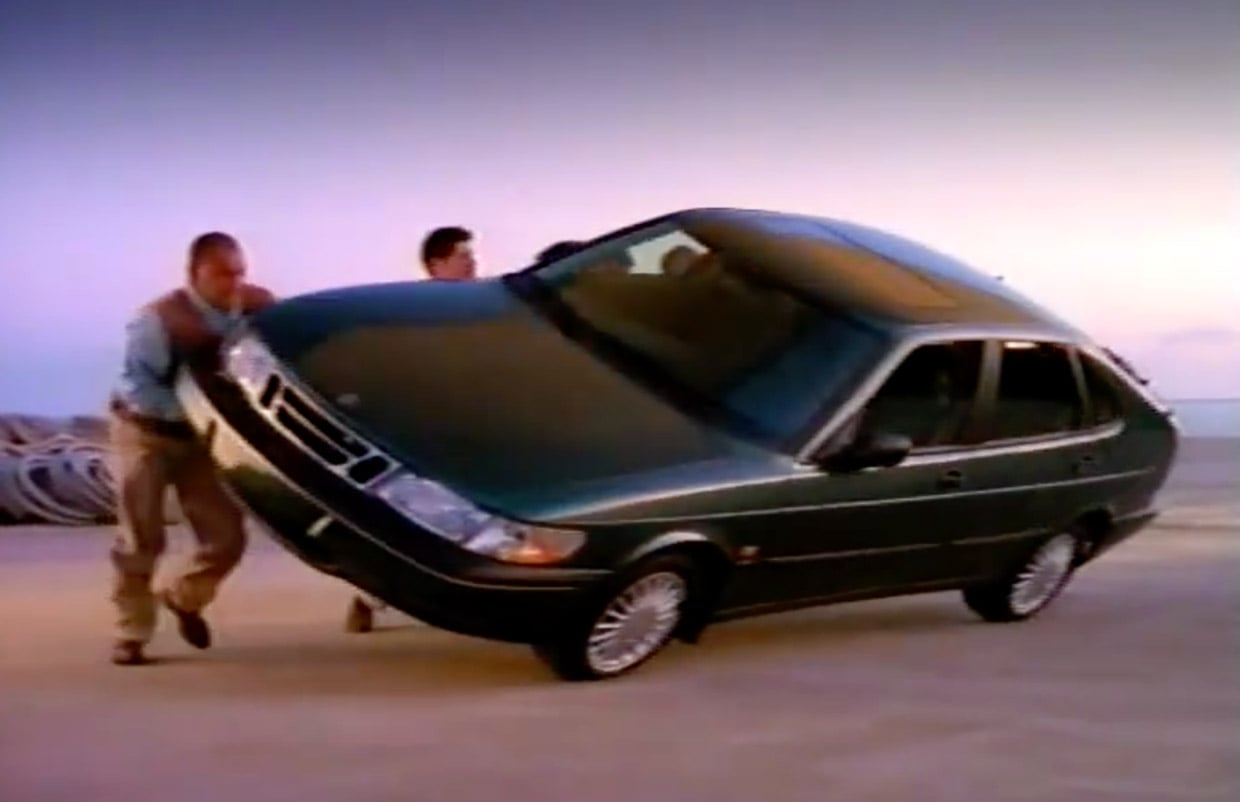 SAAB may have fallen on hard times in recent years, but it once made some really great cars. And while we preferred the older SAAB 99 design, the Saab 900 of the 1980s and 90s wasn't a bad car – and it certainly was known for its safety. It's been a while, but we vaguely recall this commercial from back in 1995 that was made to illustrate just how strong the chassis was on the SAAB 900. In the spot, Saab had five hulking men flip the car over onto its roof to prove the point that the car would hold up to even a rollover crash.
This wasn't the first time SAAB rolled over a car to prove its crashworthiness. In this 1960s spot for the SAAB 96, they rolled a car down a mountainside. Apparently, a driver got in the car at the end and drove it off, but that was cut off from this version of the clip:
We sure wish car commercials were still this ballsy.