Mercedes AMG GT R Roadster Whips the Hair with 577hp
mercedes-amg | mercedes-amg gt roadster | mercedes-benz | March 4, 2019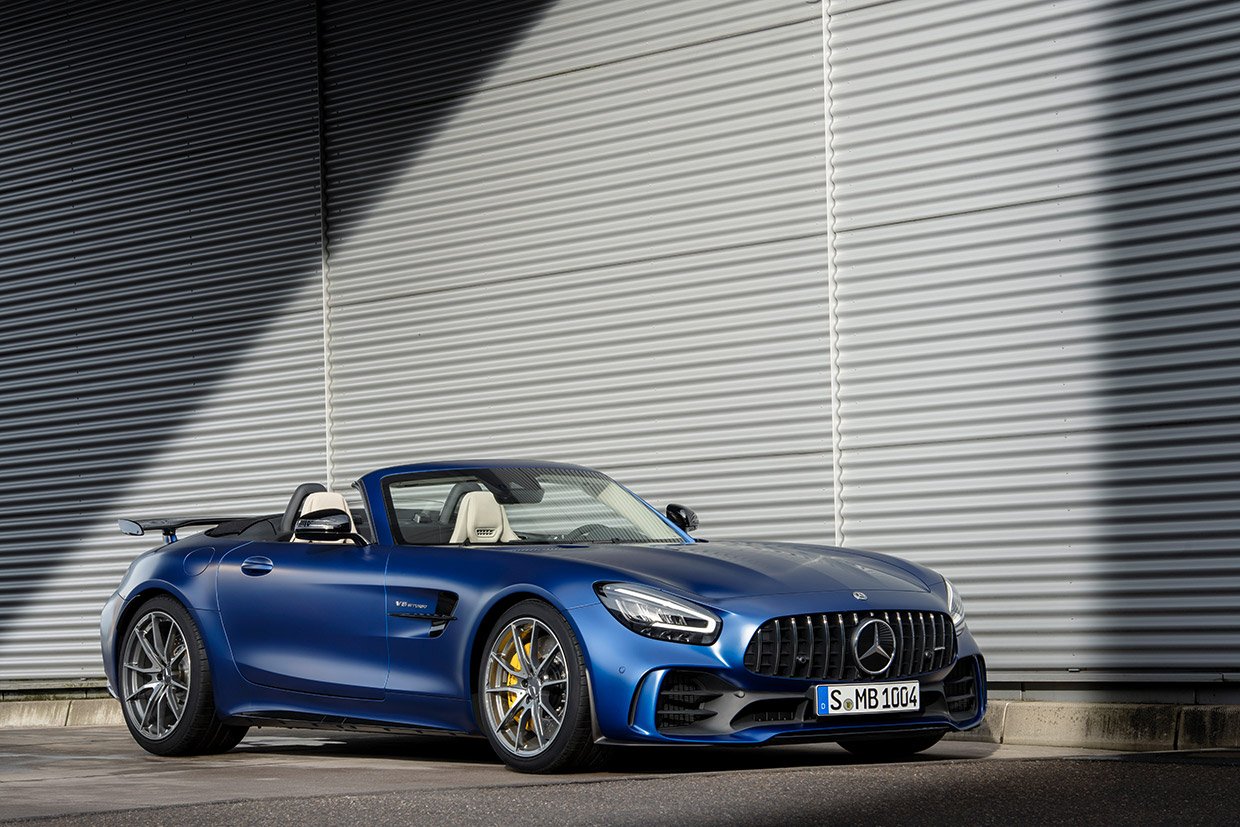 Mercedes has announced a new and very limited edition version of its sweet AMG GT sports car. The new version is the AMG GT R Roadster. Like it's coupe brother, the car packs an AMG biturbo V8 engine that makes 577 hp and 516 lb-ft of torque, along with lightweight elements and track-focused aero enhancements.
That's enough power to push the car to 60 mph in 3.5 seconds and on to 197 mph with the top down. Toupee wearers need not try and hit that top speed. The vehicle features active aero with a profile that is under the front of the engine and extends depending on the driving mode.
That profile activates a venturi effect to suck the car to the road, reducing front axle lift at high speeds by up to 88 pounds. The car also has active grill slats that open and close at speed to shunt air to the twin element rear diffuser. The rear wing is adjustable for downforce, though Mercedes isn't clear on if that is automatic or not.
Just 750 of the cars will be build worldwide, and while pricing has yet to be announced, we know that the coupe version set buyers back $157,000 before any options, so expect this limited edition to sell for even more.