Hennessey VelociRaptor Ford Ranger Adds 80hp, 4-inch Lift
2019 | ford ranger | hennessey velociraptor ranger | March 5, 2019
---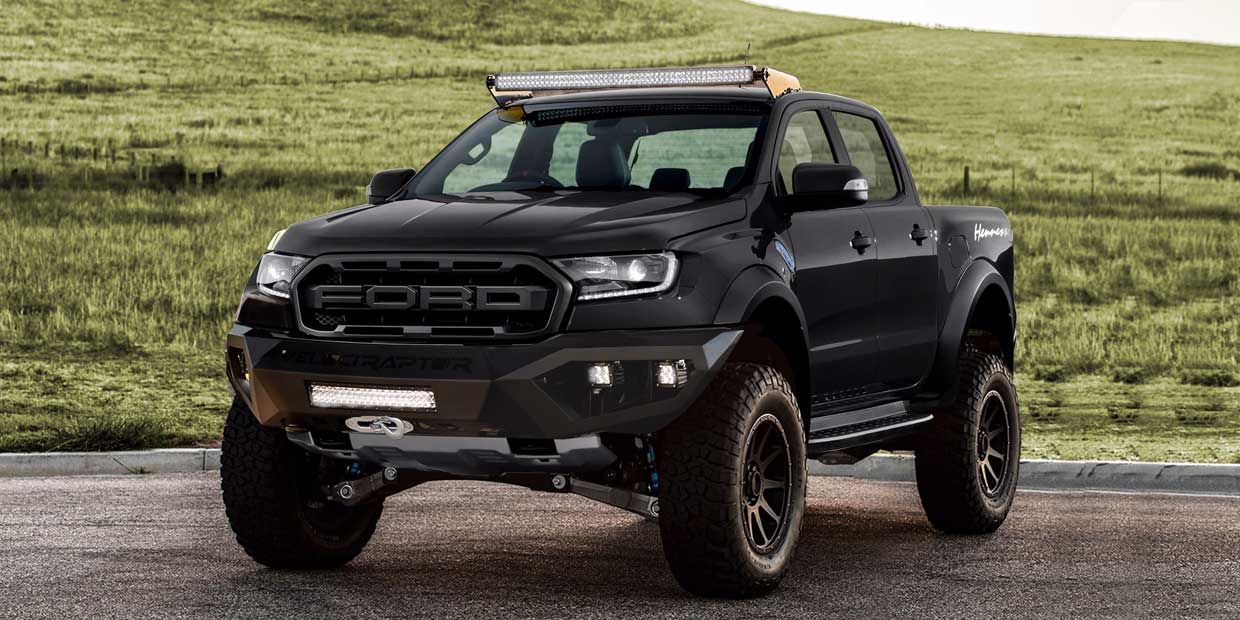 While those in some parts of the globe are getting an official Ford Ranger Raptor, here in the States, Ford has yet to announce plans for one. Seizing on a clear market opportunity, Hennessey Performance wasted no time turning its hand to the 2019 Ford Ranger truck. Hennessey took a standard 2.3-liter EcoBoost-powered Ranger and pushed the power up a few notches. The stock engine is rated for 270 hp stock, and after the massaging, it makes 350 bhp.
Torque increases from 310 lb-ft to 385 lb-ft. Power optimization required a new high-flow air induction system, a less restrictive catback exhaust system, and ECU tuning. After the power upgrade, the Ranger can go from 0-60 mph in 6.1-seconds. That's 1.3-seconds better than stock.
The truck rolls on a Stage 1 off-road suspension that lifts the truck by 4-inches. When combined with updated 17-inch alloy wheels with BFG off-road tires, the truck is 6-inches taller than stock. It also gets fender flares, an upgraded front bumper with LED lights, unique graphics, and a LED roof light bar and winch are options.
Pricing for the VelociRaptor Ford Ranger is $64,950, including the 2019 Ranger truck. The upgrades themselves will run you $19,950 if you already have the truck. Only 500 trucks will be made for 2019.