Reliant Robin Race Simulation
funny | reliant robin | video games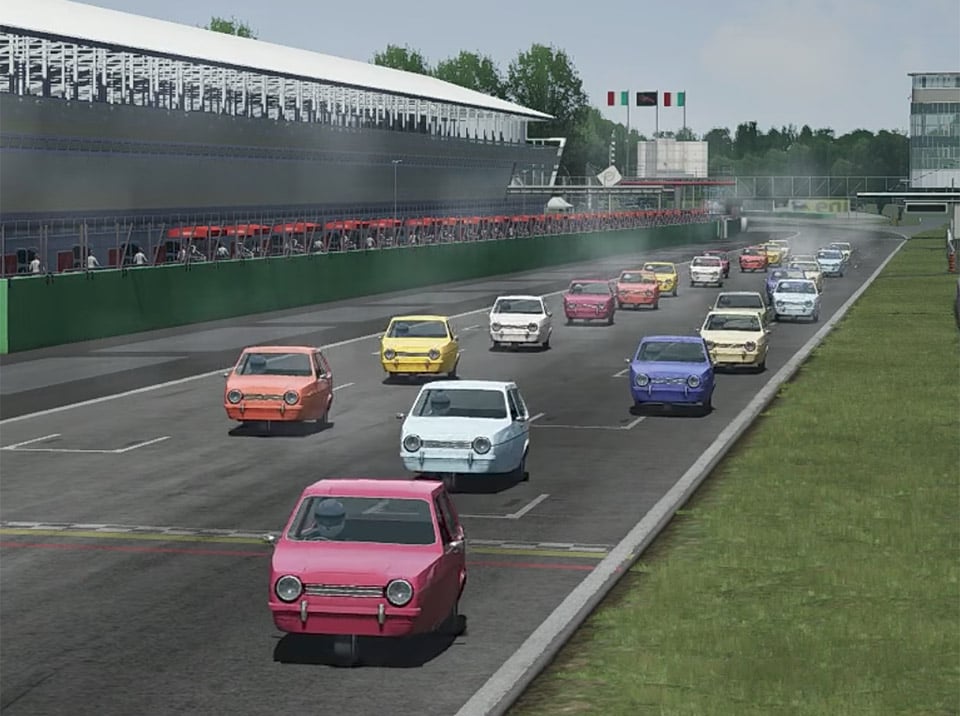 Thanks to its silly one-in-the-front, two-in-the-back wheel setup, and complete lack of balance, the Reliant Robin is best known for its desire to roll over at the slightest attempt to corner. This was seen by many of us in a classic episode of Top Gear. So it only makes sense that Clarkson, Hammond, and May's website DRIVETRIBE would turn us onto this gem of a video.
What you're about to witness here is a level from Assetto Corsa, a racing game known best for its wonky physics, now loaded up with a bunch of Reliant Robins. They start out normally enough, but it doesn't take long before the cars arrive at turn one, and chaos ensues.
Thanks to YouTuber troych123 for adding the oh-so-appropriate music from Chariots of Fire. I suppose it was either that or the Benny Hill theme.