McLaren 720S Spider by MSO is a Blue-trimmed Bruiser
mclaren | mclaren 720s spider | McLaren 720S Spider by MSO | March 8, 2019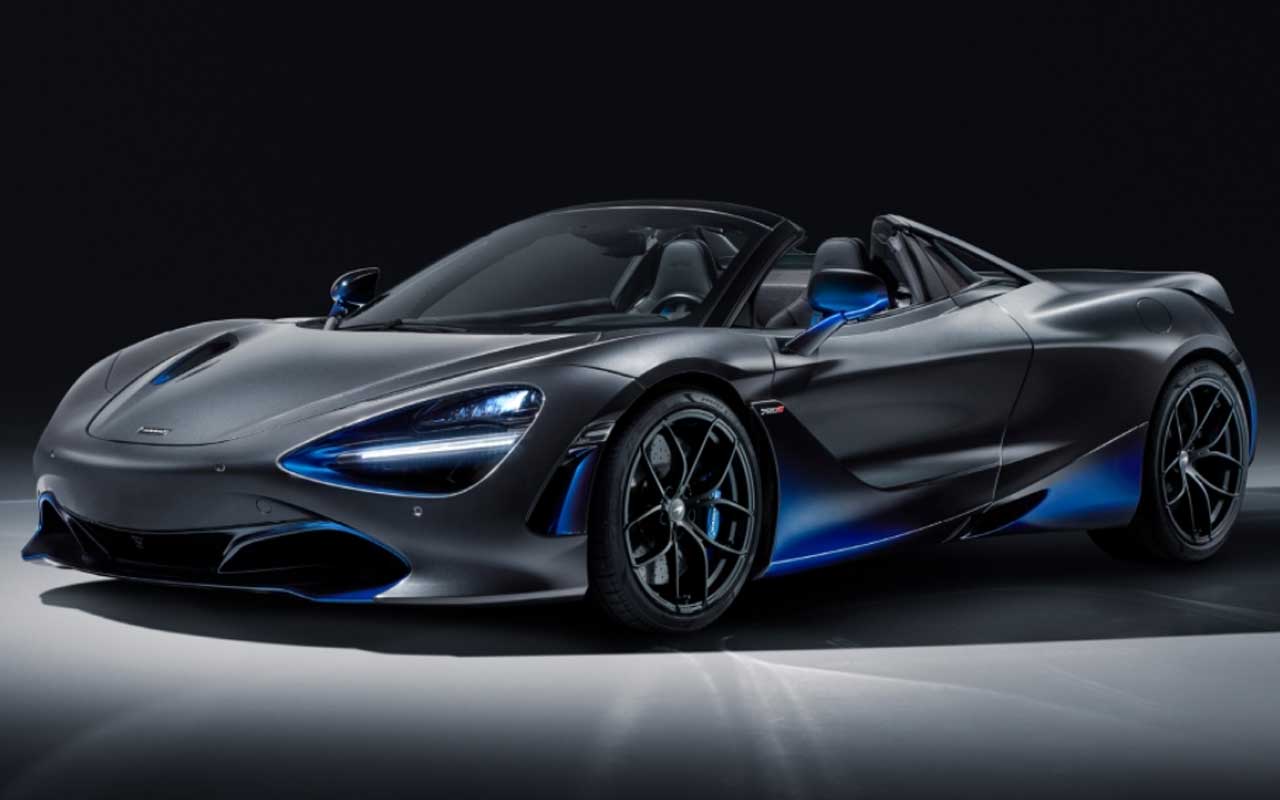 It has only been a few months since McLaren rolled out the 720S Spider. It's a targa-top version of the 720S that lets the sun in, while keeping the coupe's impressive performance. Now McLaren special operations group has unveiled a unique version of the 720S Spider called the 720S Spider by MSO.
The primary body color is Meteorite Gray, and the blue touches you see are a bespoke combination of three other colors. The blue is dubbed Coriolis and is a blend of three different MSO metallic colors- Cerulean Blue, Burton Blue, and Abyss Black. The paintwork alone took 260 hours says MSO.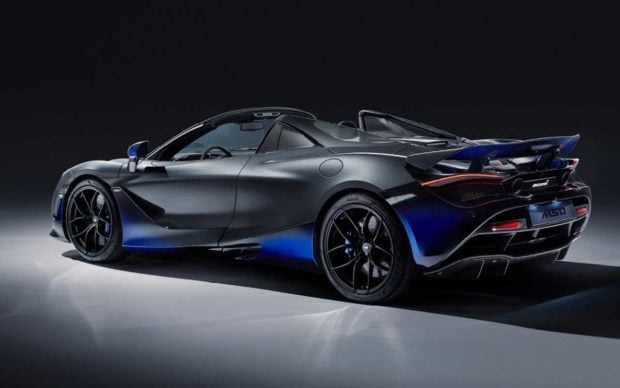 The result is a stunning grey and blue fade paint job with the blue highlighting the aerodynamic elements of the car. Inside, the ride has Burton Blue Alcantara and jet black leather. Ths MSO ride has the McLaren stealth pack, sports exhaust, and gloss carbon fiber tonneau cover.
This $300,000+ blue beauty packs a 710 horsepower 4.0-liter twin-turbo V8 engine, and can zoom from 0 to 62 mph in only 2.9 seconds, with a top speed of 212 mph with the top up, and 202 mph with the top down.