Aston Martin DBS Superleggera Volante Is One Fast Drop Top
2020 | aston martin | aston martin dbs superleggera | convertibles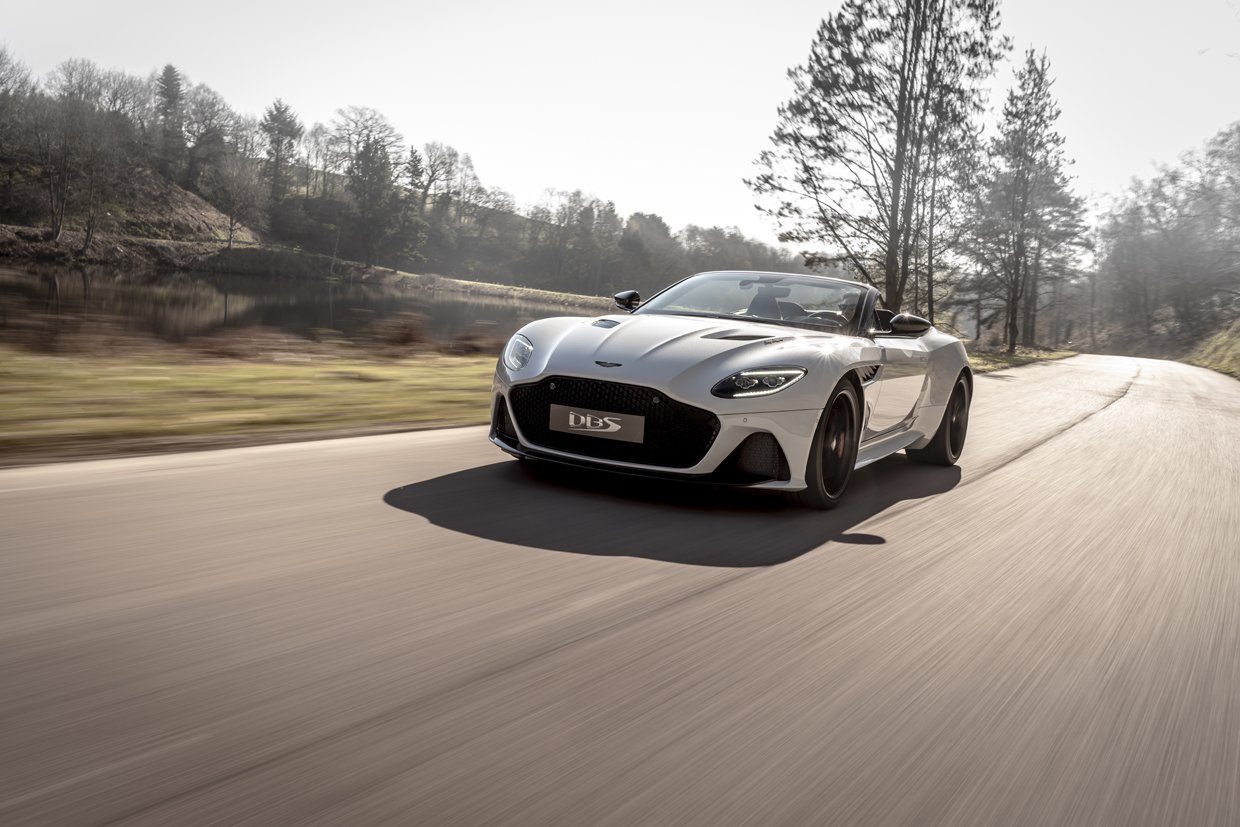 Aston Martin has unveiled the fastest convertible sports car it has ever made. It's called the DBS Superleggera Volante, and is the Volante (convertible) form of the already available DBS Superleggera coupe. That said, power comes from the same 5.2-liter V12 engine making 715 bhp and 663 lb-ft. of torque.
The engine not only pushes the car to a top speed of 211 mph, but it will also hit 62 mph in just 3.6 seconds, and 100 mph in 6.7 seconds. All that power is sent to the rear wheels via a carbon fiber driveshaft and goes through a new ZF 8-speed automatic transmission. Despite being a convertible, the car is still focused on handling and downforce.
The car will sell for $329,199 in the US including the gas guzzler tax, and will be offered in the UK and Germany as well; deliveries start in Q3 2019.