2020 Toyota 86 Hakone Edition Brings the Green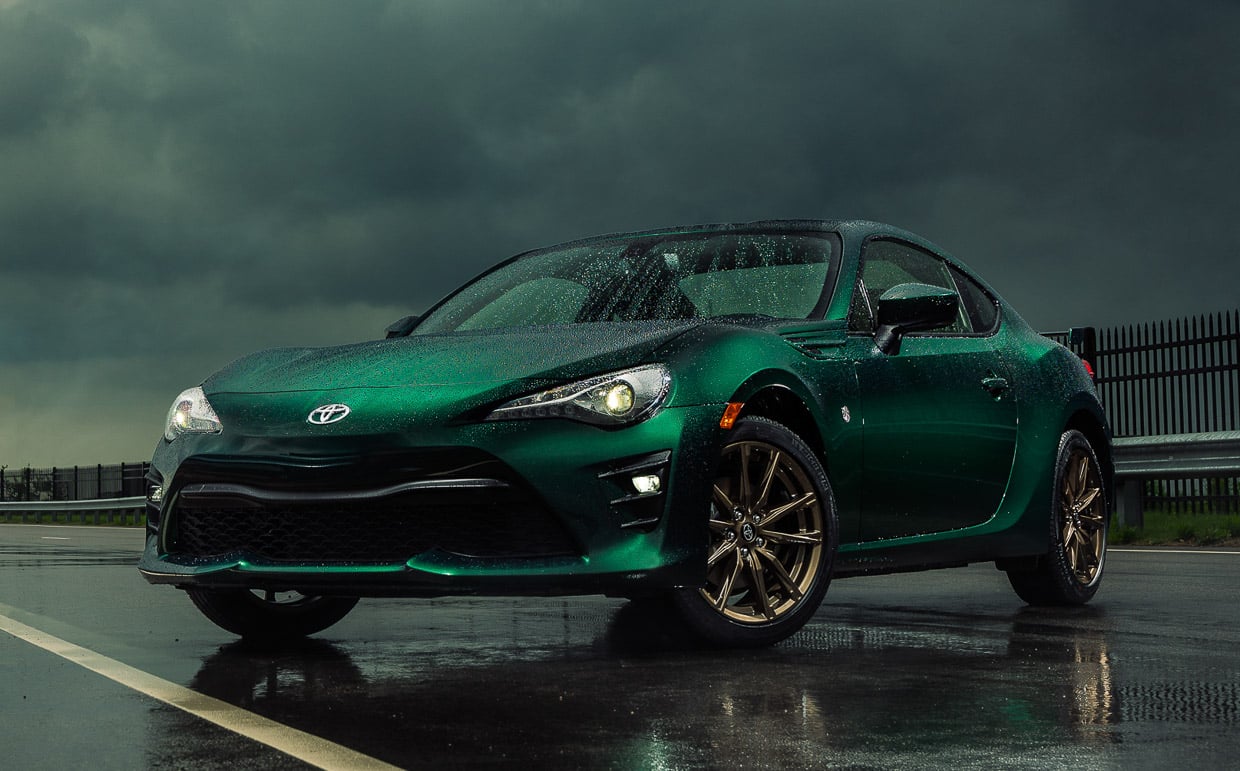 With the new Toyota Supra hitting dealerships soon, it's easy to lose sight of the Japanese automaker's other rear-wheel drive sports coupe. While the 86 might not have the horsepower or torque grunt of the Supra, its price is also within reach of far more buyers than the Supra will likely be. While word on the street is that the 86 will either be redesigned or 86-ed in 2021, Toyota wanted to do something to freshen it up for 2020.
The special 2020 Toyota 86 Hakone Edition is strictly an aesthetic package, but it's a really good one. For starters, the car is painted in a deep, metallic, emerald-like color called "Hakone Green," and if it looks half as good in person as it does in the press photos, drool.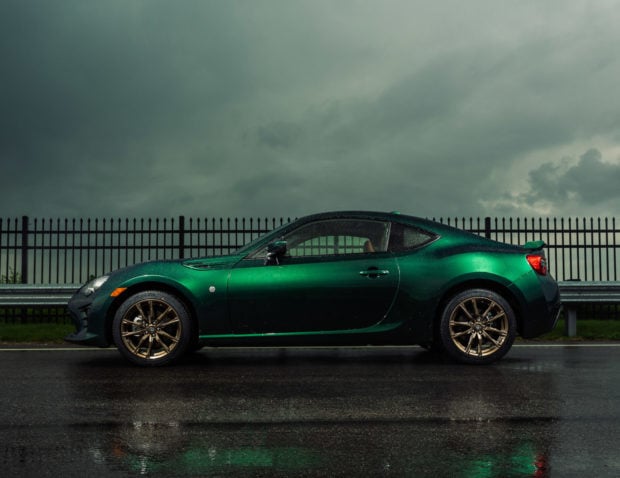 That green is balanced out with contrasting 17″ twisted spoke bronze wheels, and there's a black spoiler up front too. The interior is another highlight, with plentiful amounts off Alcantara on the seating surfaces, dashboard, and doors, along with rich tan leather trim on the seats, and matching tan stitching throughout the cabin. Finishing things off is an embroidered "Toyota 86" badge on the passenger side of the dash.
Toyota hasn't announced pricing for the Hakone Edition, nor how many will be made. While it might not be the performance upgrade we've been waiting for Toyota and Subaru to give us all these years, this is still one fine looking car tricked out in this special color scheme.