Bentley Continental GT Bavaria Edition is a One-off Beauty
bentley | bentley continental gt | mulliner | May 9, 2019
---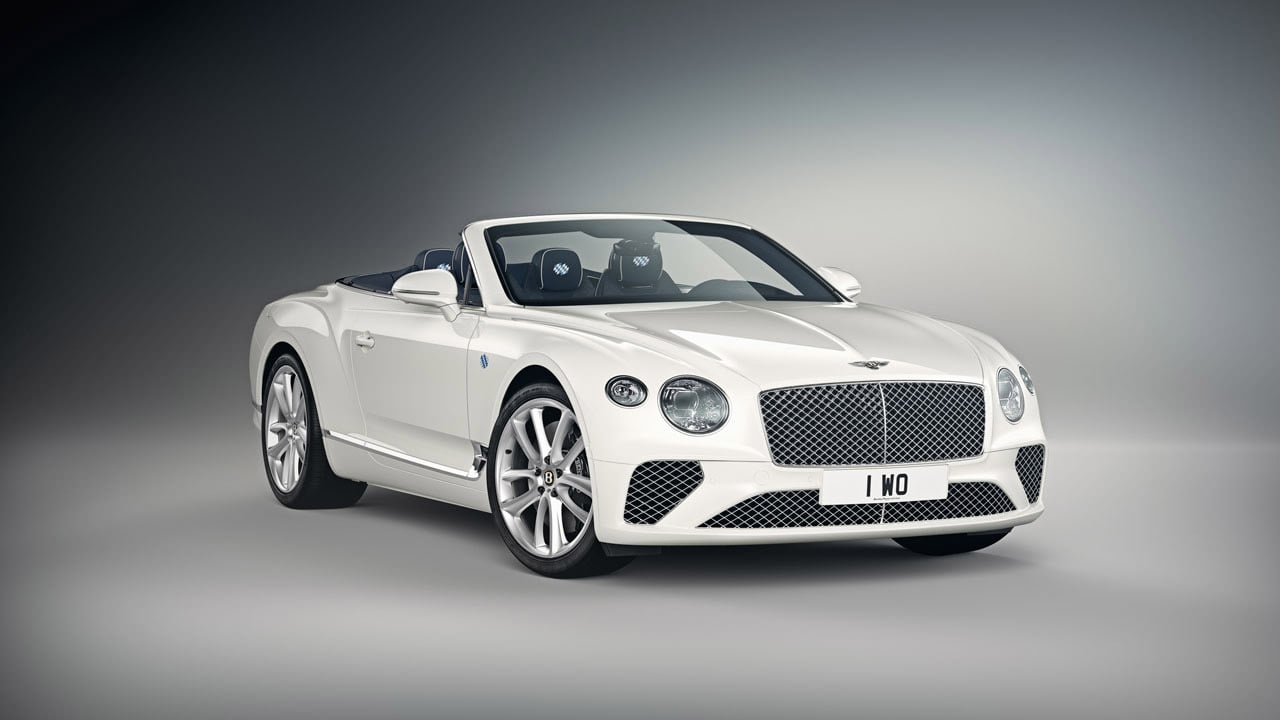 Few cars say "I have money" as well as a Bentley does. If you want to say you have lots and lots of money, what you need is a one-of-a-kind Bentley hand-built by Mulliner. The Continental GT Convertible Bavaria Edition by Mulliner should do the trick just fine.
The one-off ride is to be unveiled at a special event in Munch, Germany and is inspired by the colors of the Bavarian flag. It is glacier white on the outside with an imperial blue roof. It has special Mulliner 22-inch wheels and a bright chrome lower bumper. The fender has a chrome with blue and white enamel inlay Bavaria flag on it.
The headrests have the same flag pattern stitched on them as well. The wood veneer on the dash has glacier white painted dual veneer, and all of this adds up to a very special edition of an already special car. There is no word on if this is the V8 or W12 version of the car, or how much this unique Bentley cost.