Concepts from Future Past: 1986 Italdesign Machimoto
giugiaro | retro | volkswagen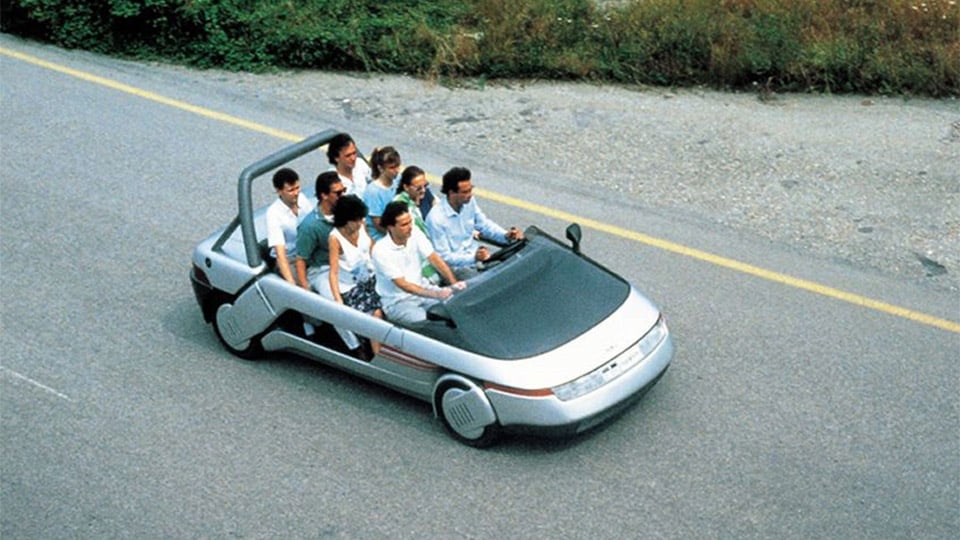 One of the more unusual concept cars to emerge from the vaunted Italdesign Giugiaro was the Machimoto, an economy vehicle designed to sit somewhere between car and motorcycle. Based on the VW Golf platform, the car had an open top and a unique flexible seating system.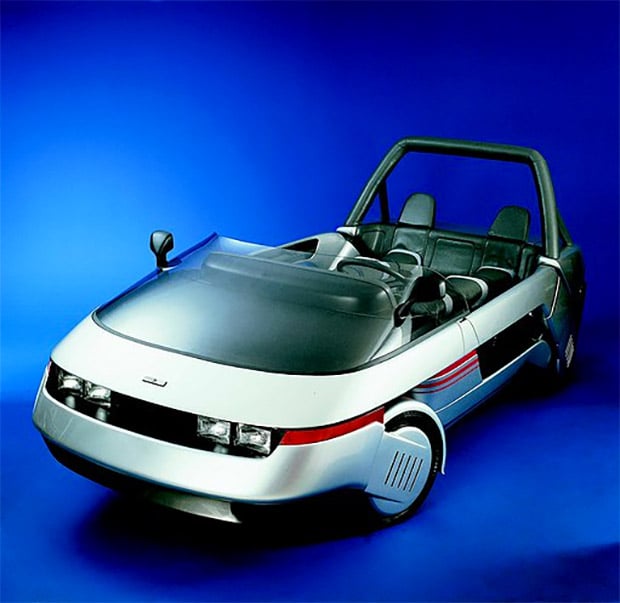 The vehicle, which premiered at the 1986 Turin Motor Show, offered seating for six or nine by using a tandem motorcycle style saddle seats. Of course, it was recommended that passengers wore helmets like they would on a motorcycle as well. Steering was controlled by a special wheel that could transform from a handlebar style configuration to a traditional steering wheel.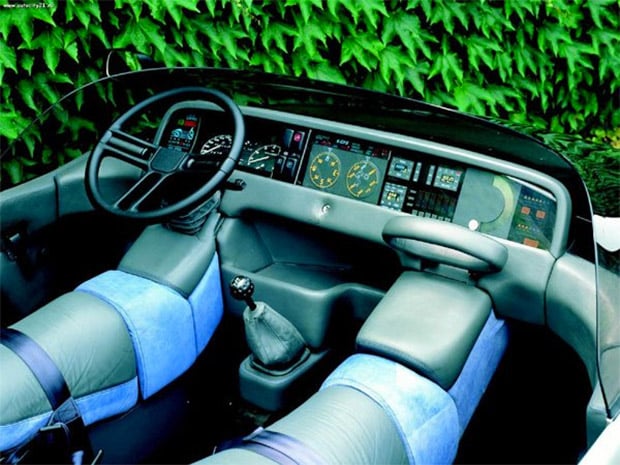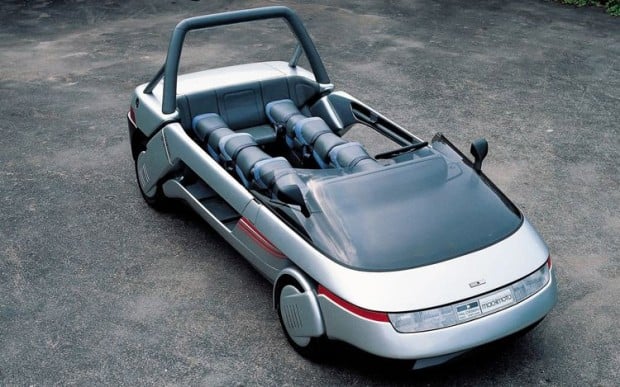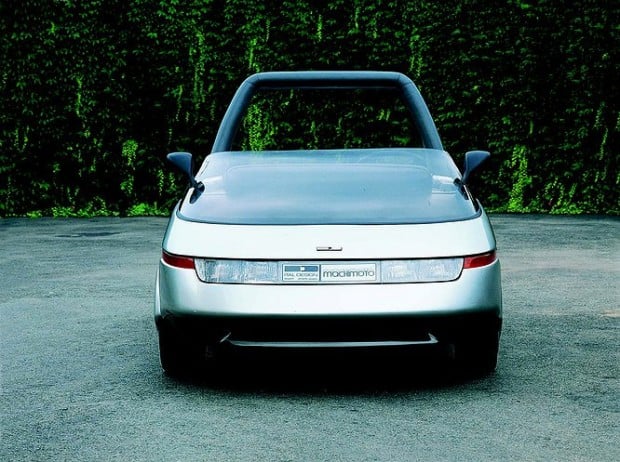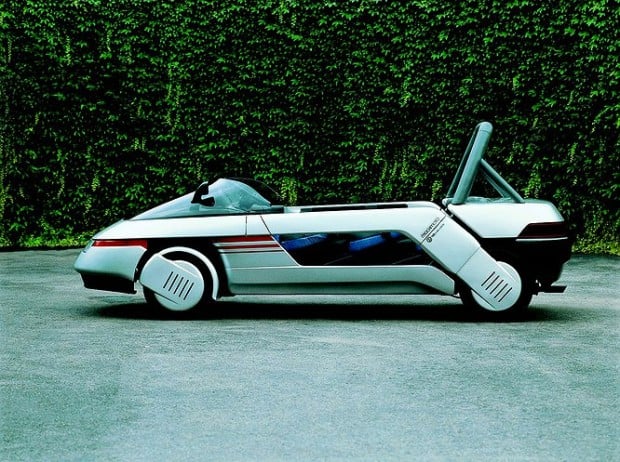 Powered by a naturally-aspirated 1.8-liter VW Golf GTI straight 4-cylinder engine with just 139 horsepower, we're impressed that it was able to shuttle along the weight of so many passengers.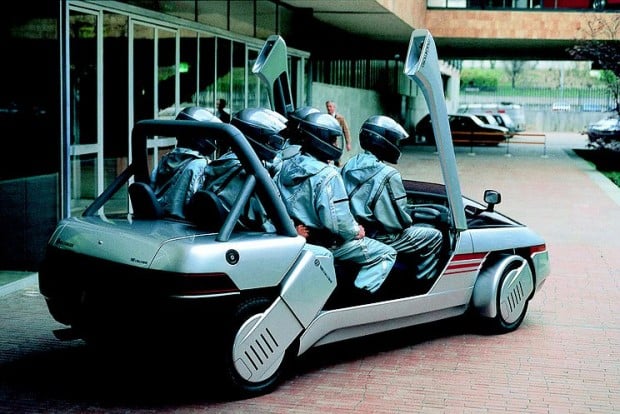 Naturally, the Machimoto never was put into production, though we've seen some tour trams at amusement parks that look kind of like it. Also, it did find its way into a bit part in the 1996 Italian time travel comedy A Spasso Nel Tempo as well as in the 1988 Italian shlock thriller Un Sapore di Paura. Quite an impressive pedigree if you ask us.