Hennessey Maximus 1000 Gladiator has a 1000hp Hellcat Heart
Hennessey Maximus 1000 | hennessey performance | jeep | jeep gladiator | mods | tuners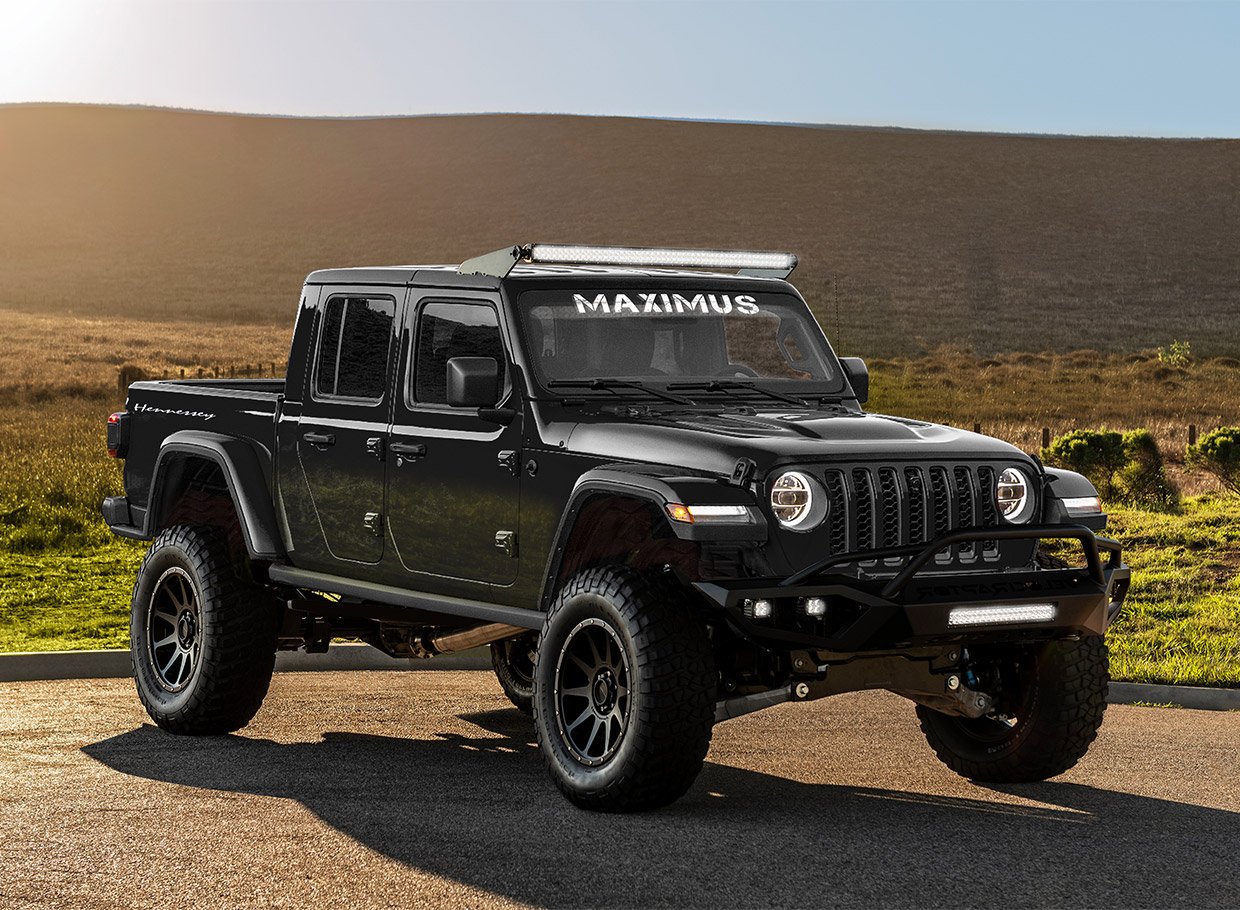 The tuning experts at Hennessey Performance have unveiled what it calls the ultimate Gladiator, and it sure seems like an accurate description. The 2020 Hennessey Maximus 1000 is a 2020 Jeep Gladiator with the puny V6 pulled out, and a 6.2L Supercharged Hellcat V8 put inside. After Hennessey worked their magic, that engine now makes a Hellephant-esque 1000 hp and 933 lb-ft of torque.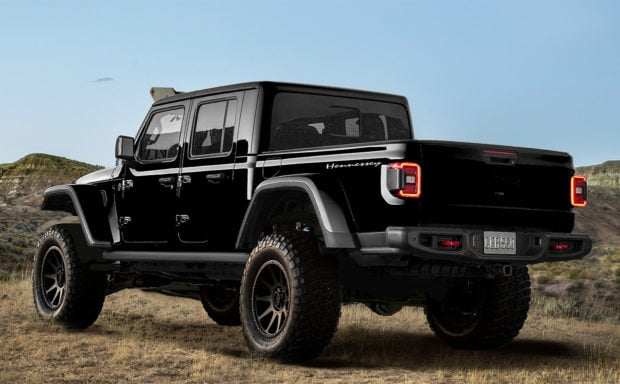 Hennessey did all the supercharger, ECU, wiring, radiator, and fuel system upgrades needed to support that big V8. The truck has also been fitted with a stainless steel exhaust system, as well as custom front and rear bumpers, and LED lighting. It's also been lifted by 6″, and given a suspension, wheel, and tire upgrade.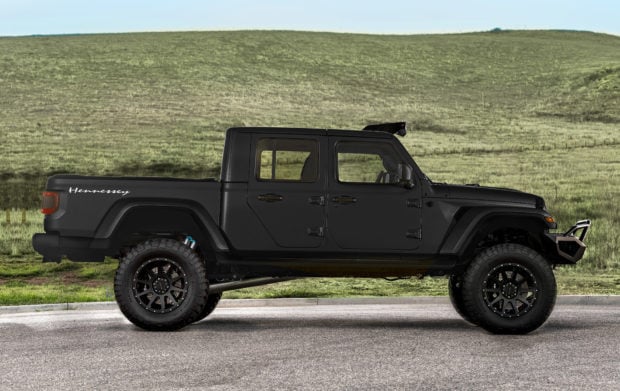 It rolls on Hennessey 20-inch wheels and BFG KD off-road tires. The size of the tires is unknown; we suspect a typo-in the truck's specs in the Hennessey PR as it says 20-inch tires; with such a big lift we suspect they're 37-inchers. Pricing for a completely built Maximus 1000 is $200,000, including the base Gladiator, and production starts this July. Just 24 of the trucks will be made.
Like other Hennessey vehicles and mods, the Maximus comes with a 3-year, 36,000 mile warranty.