Volkswagen ID.R Crushes EV Nürburgring Record
volkswagen | volkswagen id.r | VW | June 4, 2019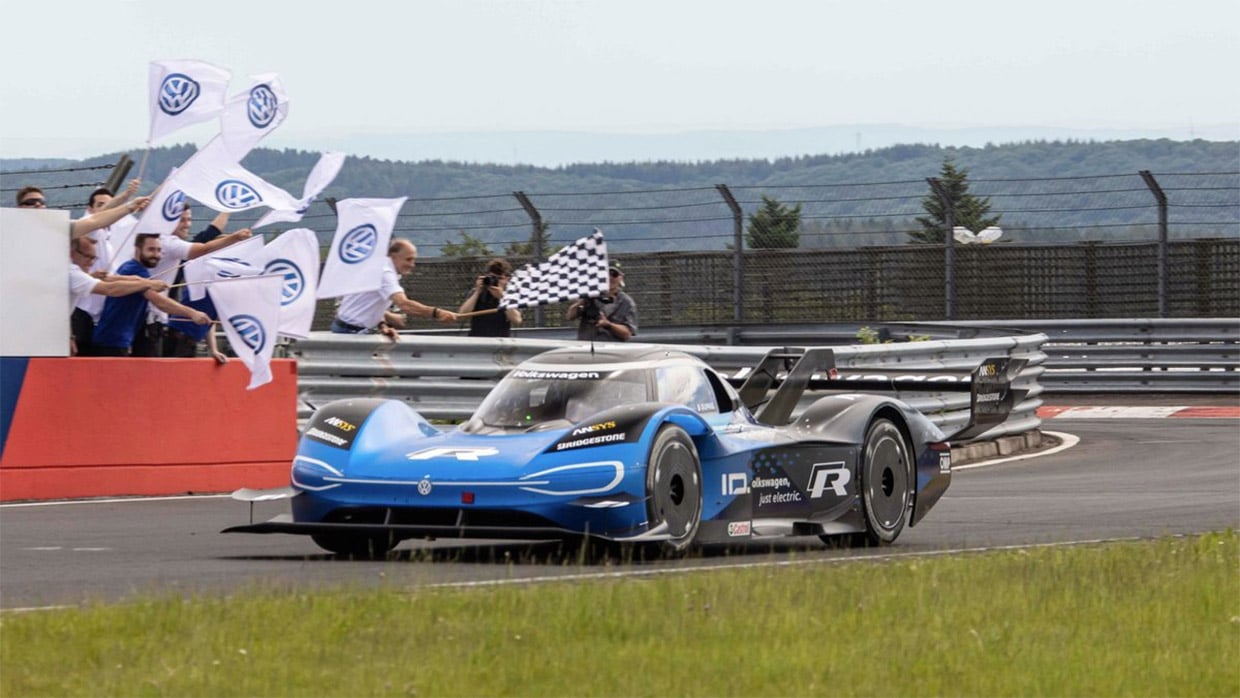 Volkswagen took its powerful electric racing car, the ID.R, to the Nürburgring in Germany to run the car around the notoriously difficult track. VW went with its eyes on setting the second EV lap time record for the car after a record-setting run up Pikes Peak last year.
The same ID.R and same driver that went up the mountain last year ran the record-setting lap at the Green Hell. The previous lap record for an EV was held by the Nio EP9 street car. Helmed by racer Romain Dumas, VW's ID.R smashed that record by 40 seconds with a lap time of 6:05.336. You can check out the full lap in the video below:
With that lap time, VW also landed in the spot for second fastest lap overall. The fastest lap ever around the ring was the Porsche 919 Hybrid Evo LMP1 with an insane lap time of 5:19.55.