"Ford v Ferrari" Is the True Story of the 1966 Le Mans
ford v ferrari | le mans | movies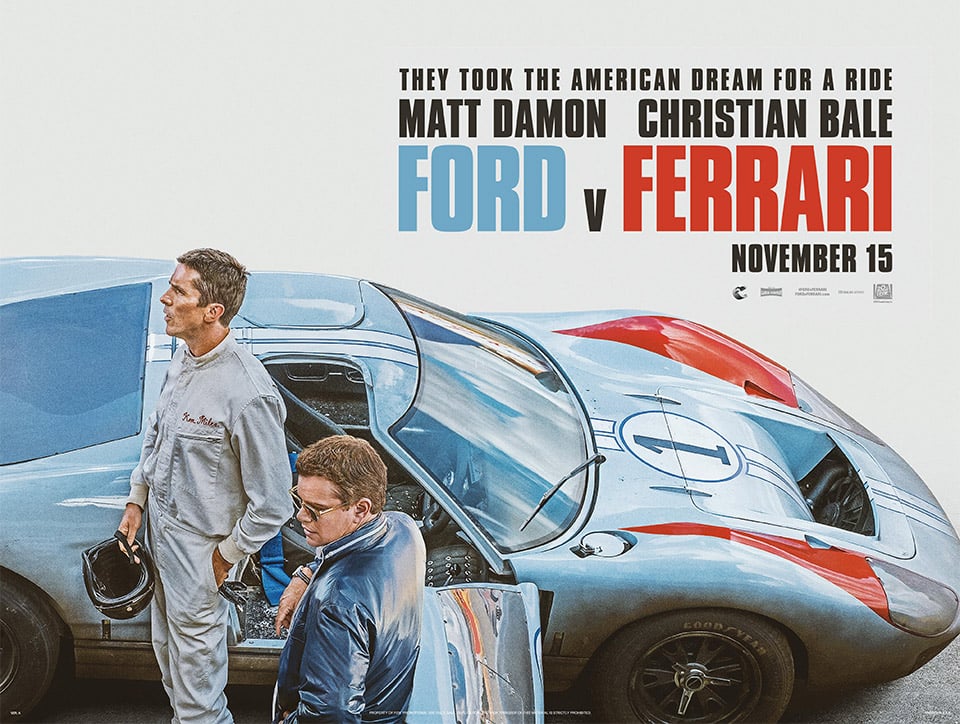 If you look back over the course of racing history, one of the most important and memorable times was the epic face-off between Ford and Ferrari during the late 1960s at the 24 Hours of Le Mans. Now, you can enjoy the true story behind upstart Carroll Shelby and his team as they not only managed to build a car that could compete with the biggest of the big dogs in high-speed endurance racing, but that would ultimately beat the Europeans at their own game.
The upcoming film Ford v Ferrari stars Matt Damon as Shelby, and Christian Bale as edgy British racer Ken Miles. The vaunted Ford GT40 Mk II is the other star of the show here, and the whole shooting match was directed by James Mangold, the very talented man behind films like Walk the Line and Logan. So in other words, a whole lot would have to go wrong for this not to be a great movie. Check out the trailer below:
Ford v Ferrari hits theaters on November 15, 2019, a release date that almost surely means that the studio is counting on some Oscar nominations.