Simone Giertz Turned Her Tesla Model 3 into a Pickup Truck
June 18th, 2019
---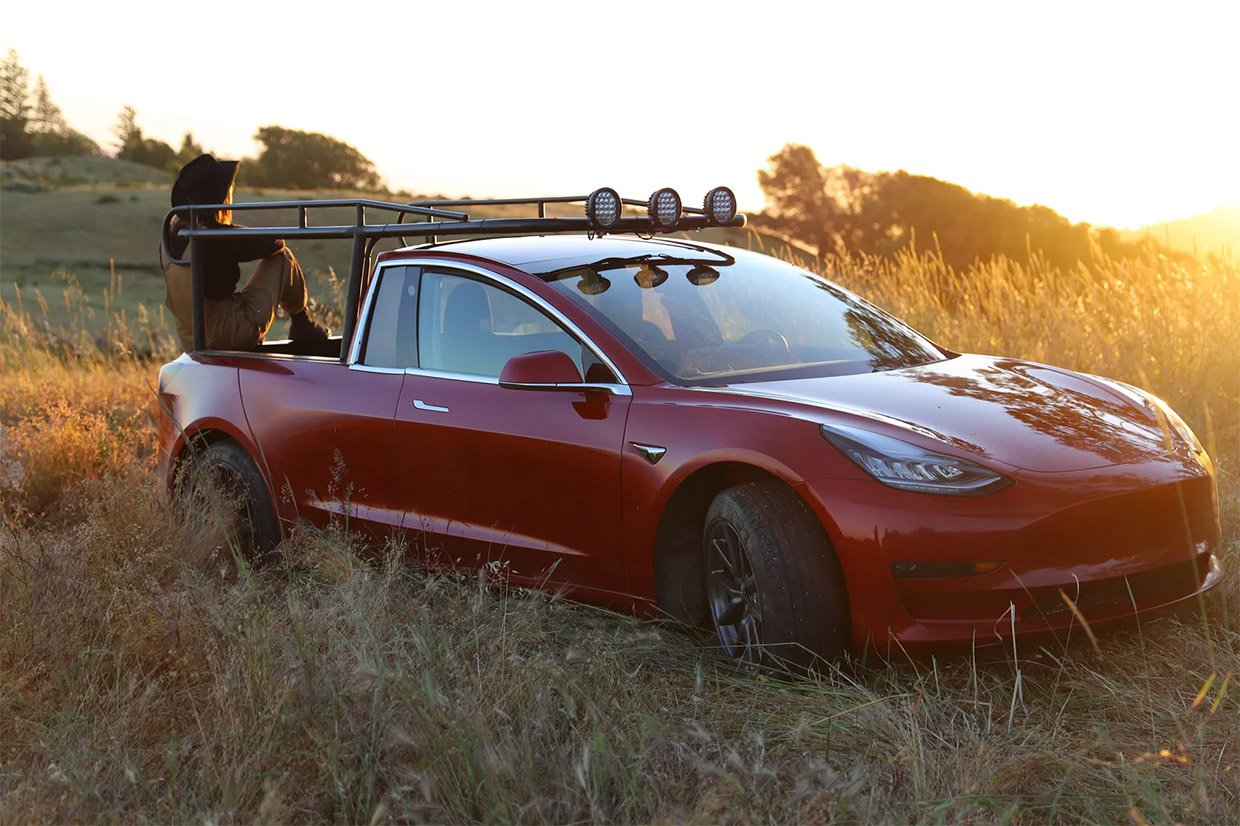 We've known for a while that Tesla was working on its own electric pickup truck. But the company has a long history of overpromising and slow times to market, so I wouldn't expect to see a production Tesla pickup for a while. That said, what do you do if you want a pickup from Elon Musk's electric dream factory? Well, if you're Simone Giertz, then you build your own.
For those of you unfamiliar with Simone, she's known as the "Queen of Shitty Robots" after having engineered lots of strange and useless robots on her YouTube channel. But she actually is quite smart and industrious, and one of my favorite geeks to follow online.
To build her Tesla pickup truck (aka "Truckla"), she bought herself a brand new Model 3, then enlisted the help of several friends, then set to cutting off the trunk, building a roll bar for its roof, and grafting on the bed from an old pickup truck. You can check out the build in the video below (be warned, Simone swears like a truck driver.):
The end result is a surprisingly nifty looking Model 3, with a usable bed for hauling gear, and a roof rack that's perfect for carrying lumber and larger items. And by ripping off its rear end, she solved the Model 3's rear visibility issues. There's still quite a bit of work required to weatherproof the truck and refine its interior, but it's pretty awesome as it is. The finished truck is so cool that she decided to put together a fake commercial for the Truckla:
Awesome job, Simone and friends! I'm not a huge fan of Tesla vehicles, but this is one I can really get behind. If you want to show your love for the Truckla, you can order a T-shirt from Simone's shop on Teespring.