Concepts from Future Past: Alfa Romeo Carabo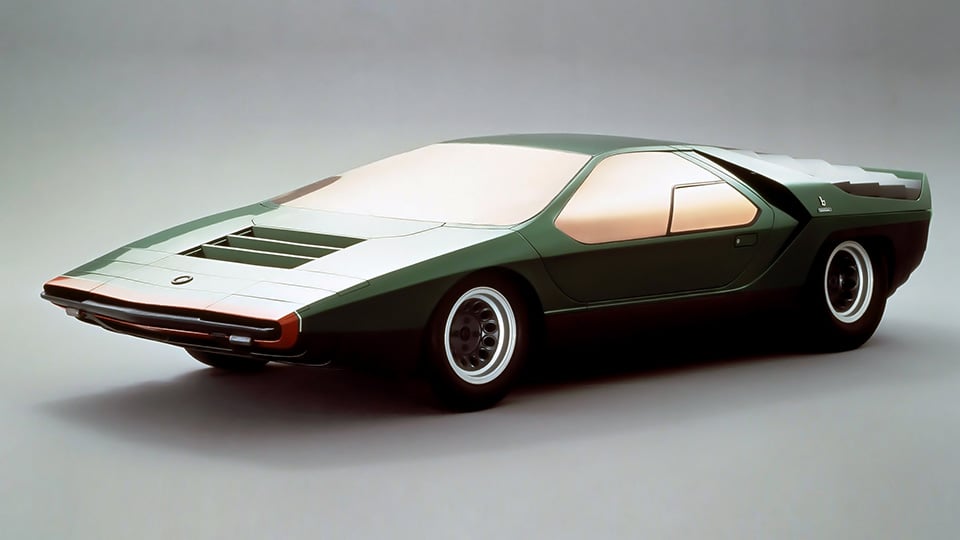 Auto designers certainly fell in love with wedge-shaped cars in the late 1960s. With many of the best known examples of the wedge design coming out of Europe, it's no surprise that at least one bears the Alfa Romeo nameplate. First shown in Paris in 1968, the Alfa Romeo Carabo was designed by Bertone's Marcello Gandini, who was also responsible for the beautiful Lamborghini Miura, and the glass-doored Lamborghini Marzal concept, among many other stunning vehicles.
Named the "Carabo" because its iridescent green and orange finish resembled an insect; a play on "Carabidae," a family of beetles. The Carabo was built on a Alfa 33 Stradale chassis with a mid-engine V8 that produced 230 horsepower at 8,800 rpm. The car was very capable on the road, with a 0-62 mph time of just 5.5 seconds and top speed of around 155 mph – impressive numbers for the era.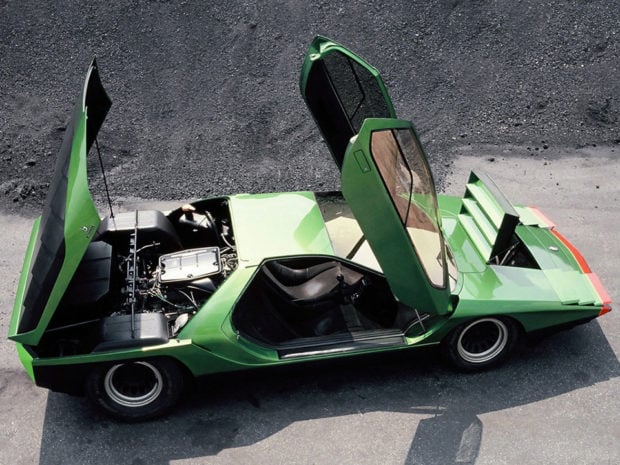 Some of the car's influences were seen later, such as the hydropneumatic-powered scissors doors which appeared later on the Lamborghini Countach. But one thing Gandini didn't carry forward from his prior design of the Lamborghini Miura was that car's tendency to lift at high speeds; in the case of the Carabo, Gandini gave the vehicle an extreme aerodynamic wedge shape intended to keep it stuck to the pavement.
If you enjoy the Carabo as much as I do, maybe you can do what Sam Foose did when he was told he couldn't buy the concept: simply build your own. Since the Carabo was a one-off design concept, your chances of owning your own are about as good as Foose's. Better clean out the garage.