Put the Pedal to the Medal with Heel Tread Socks
etsy | footwear | socks | August 9, 2019
---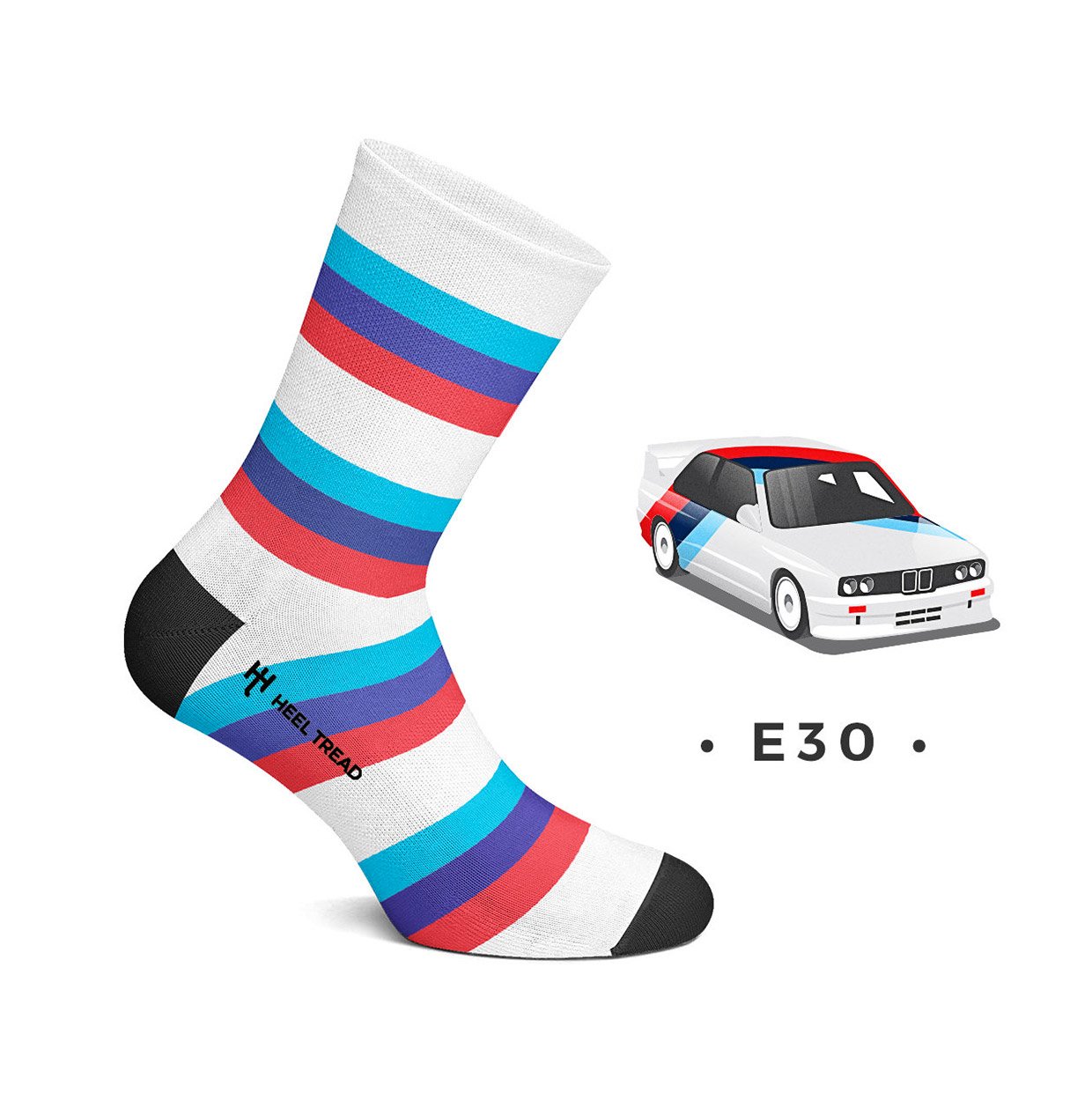 Whether your car has two pedals or three, you're gonna be using at least one of your feet to apply power and braking. And while there are plenty of people out there making driving shoes, I'm not aware of many who are making driving socks. However, the guys over at Heel Tread offer some pretty awesome socks for car fanatics, each of which is inspired by the livery or other iconic parts of a classic sports car.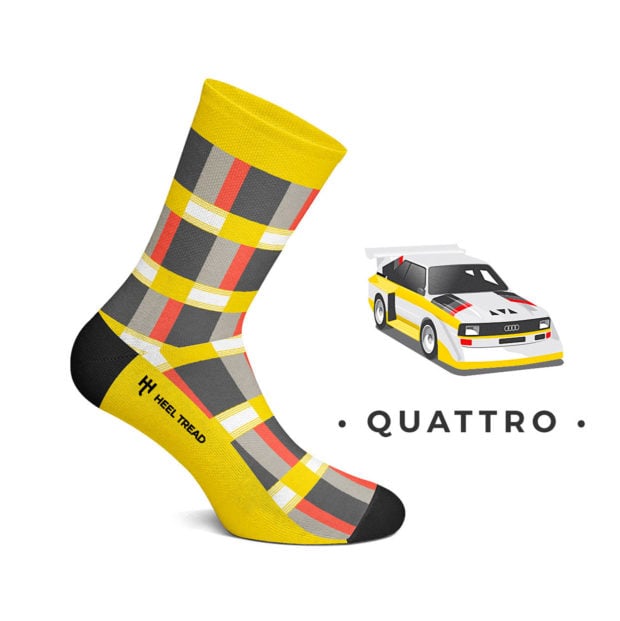 The collection includes designs based on the blue and orange Ford GT40 Gulf livery, the familiar tartan seatcloth of the Volkswagen Golf GTI, and the red-green-white patterns of the Toyota Celica GT ST185, which destroyed many a rally circuit back in the 80s and 90s, and many more. There's something for every car lover, I assure you.
Head on the Heel Tread shop now and load up on a bunch of these awesome socks, or buy some as a gift for your favorite gearhead.