2020 Lexus LC 500 Inspiration Series: We're Green with Envy
2020 | lexus | lexus lc 500 | August 14, 2019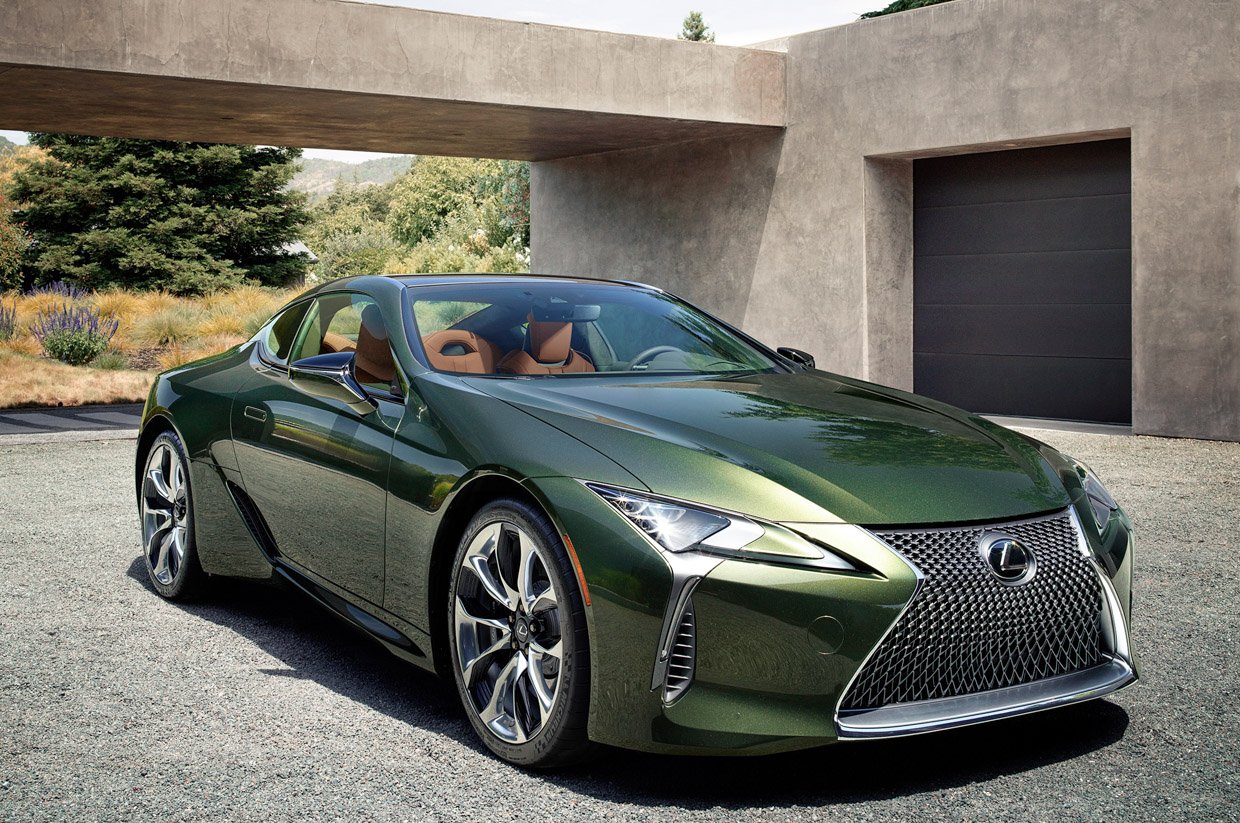 Lexus is showing off a very special, limited edition of its already gorgeous and powerful LC 500 luxury sports coupe. The Lexus LC 500 Inspiration Series is decked out in a color reminiscent of the classic British Racing Green, dubbed Nori Green. This rich color gives the car a more sophisticated look than ever before, and it reflects the LC's curves beautifully in the sunlight.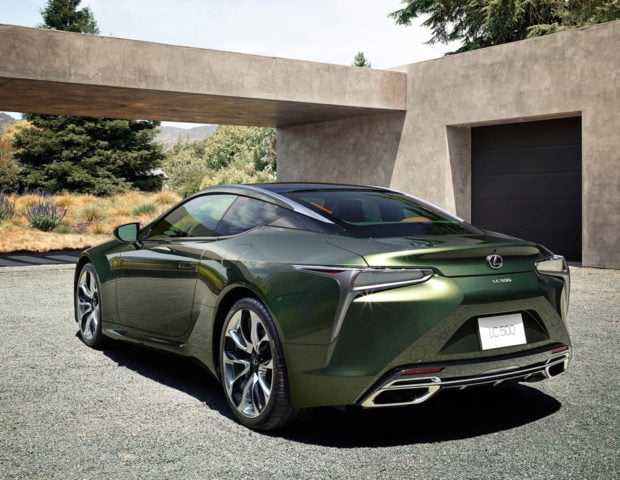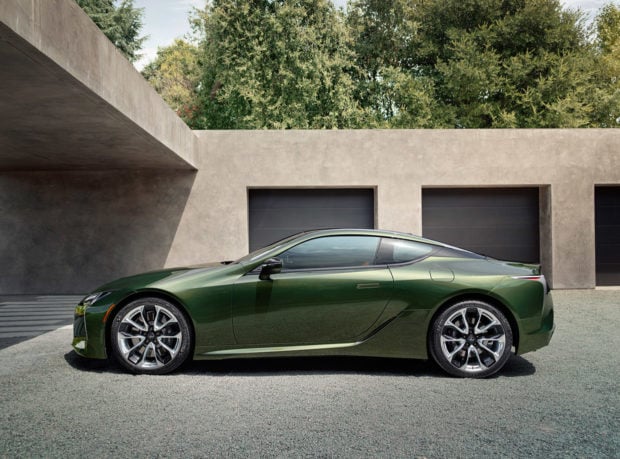 It rides on special 21-inch two-tone wheels, and inside, the Inspiration Series features an elegant color scheme that combines Saddle Tan aniline leather, contrasted by a Black Amber leather trim on the steering wheel, dashboard, center console and doors. Combined with brown stitching and dark tan Alcantara trim on the doors, it's a truly elegant and refined place to control this beautiful beast from.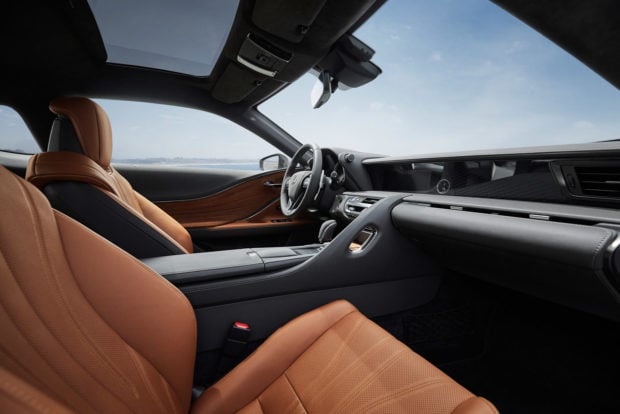 Under the hood, this LC 500 is unchanged, and there's nothing to complain about there. The 5.0-liter naturally-aspirated V8 delivers tremendous oomph to the rear wheels, making 471 horsepower, and delivering a fantastic exhaust note as your foot makes contact with the pedal. Combined with a quick-shifting 10-speed automatic, an impressively stiff chassis, adaptive variable suspension, and active rear steering, it'll handle with surgical precision too.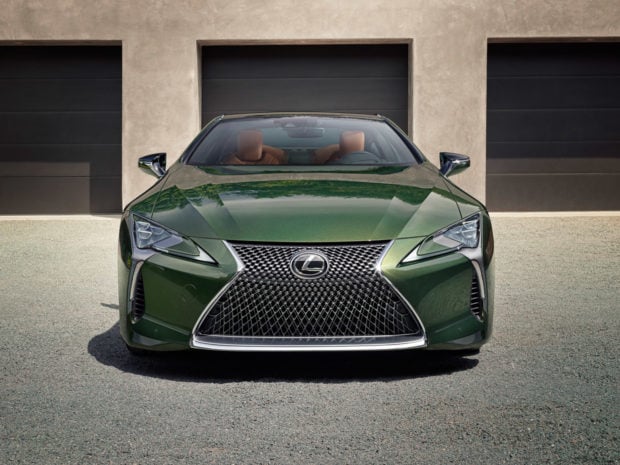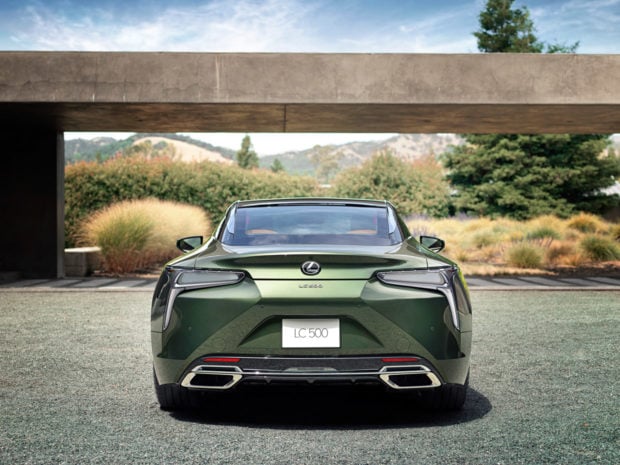 Just 100 of the cars will be made for the U.S. market, and they should be available sometime this fall. Pricing has yet to be announced, but the base LC 500 going for just under $94,000, I'd expect to pay a bit of a premium over that for this unique model.