The Bugatti Centodieci Is a $9 Million Supercar Based on the Chiron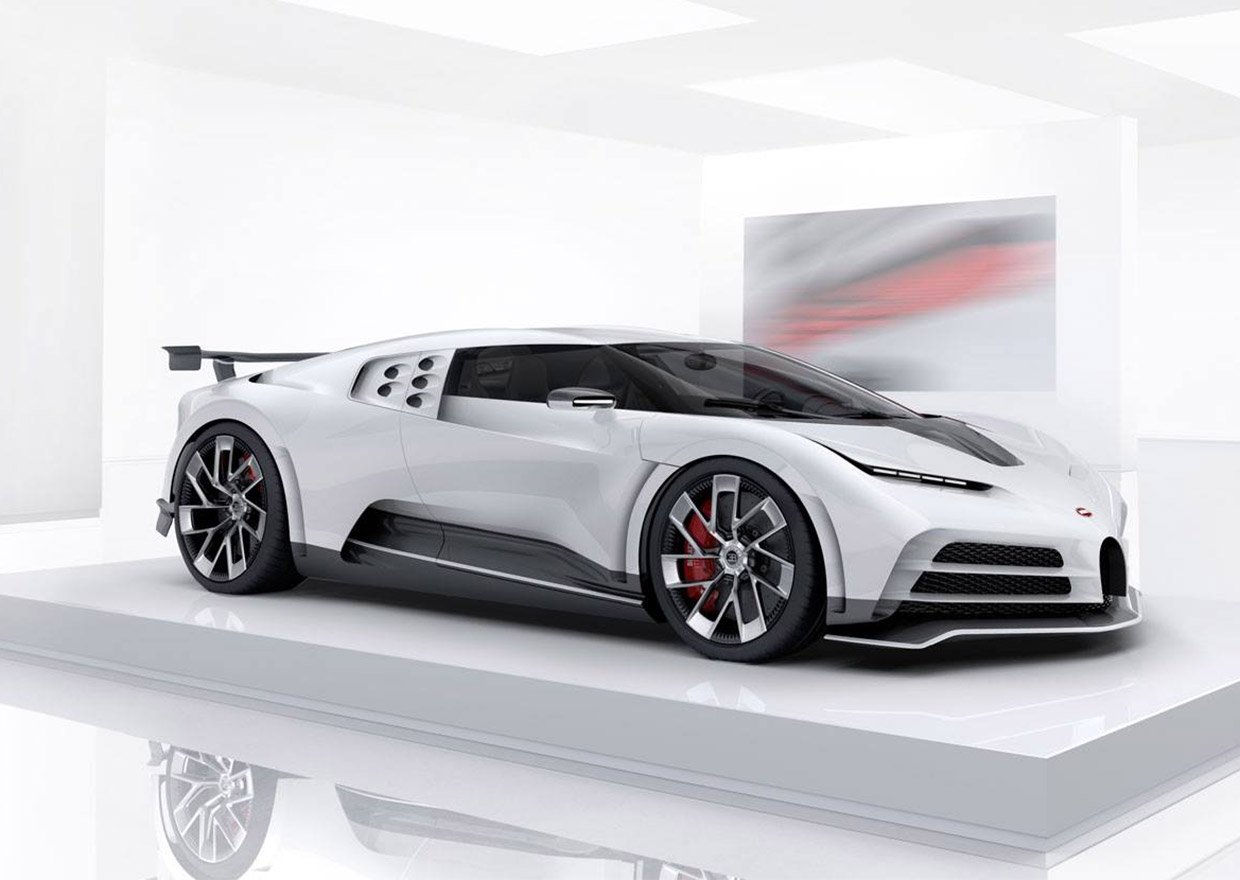 It's already close to impossible to afford a Bugatti Chiron, with its astronomical base price just South of $3 million, but now there's a Bugatti valued at nearly $9 million.
The Bugatti Centodieci, pronounced "chento-dee-echi," is based on the Chiron, but its design is inspired by the Bugatti EB 110, a truly innovative supercar from the 1990s. The most notable attributes inherited from its forefather are the stacked triple air intakes up front, and the five holes on its side, found only on the lightweight EB 110 Super Sport.
Like the Chiron, the Centodieci is powered by an 8.0-liter 16-cylinder engine, but this one is spec'ed to make a whopping 1,600 horsepower. All that power means it can go from a dead stop to 62 mph in 2.4 seconds, and 124 mph in 6.1 seconds, with a top speed of 236 mph. It could probably go faster, but its speed has been limited so you don't smash your $9 million ride while showing off. In addition to its slick looks, it has a fixed rear wing in back that increases downforce by another 200 pounds compared to the Chiron.
Just 10 Centodiecis are being made, and they've all already been sold already to billionaires somewhere in the Middle East.