Concepts from Future Past: 1967 Bertone Pirana
bertone | jaguar | August 21, 2019
Designed back in 1967 for the London Motor Show, the Bertone Pirana (also known as the Jaguar Pirana) was gorgeous 2+2 coupe that started out as a Jaguar E-Type. The car was designed to show that Bertone could match the offerings of Lamborghini, Aston Martin, Ferrari and Maserati.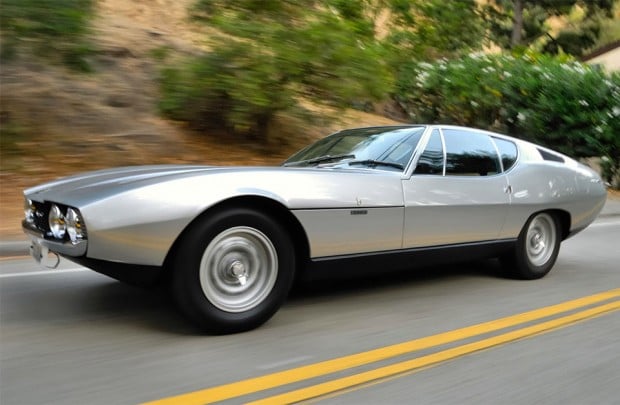 Nuccio Bertone and designer Marcello Gandini (who would later design the Lamborghini Countach) kept the chassis, 4.2-liter 6-cylinder engine and 4-speed manual gearbox from the E-Type, but created a replacement steel monocoque body for it.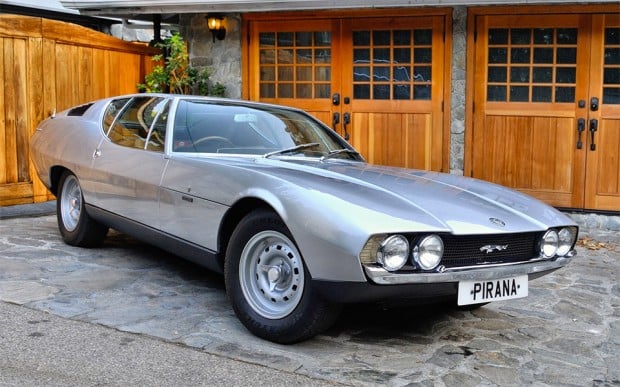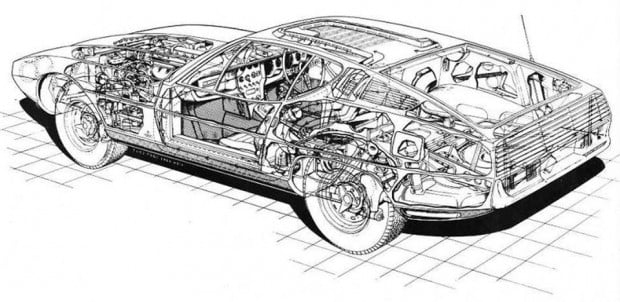 In addition to the dramatic exterior changes, the Pirana had a luxurious interior, with upscale leather seats from Connolly Bros., and electrically-controlled windows and radio antenna among other upgrades – rarities at the time. The car also featured a custom-made air conditioning system that collected warm air at the floor and pushed cold air back through ceiling vents. The car was also one of the first to feature a cassette player, and also had safety warning lights for seat belts and for exceeding a preset speed limit.
Since the Pirana was a prototype, it weighed more than its Jaguar progenitor, which put it at a performance disadvantage, but had it actually gone into production, we're pretty sure they would have solved that. Still, its 145MPH top speed wasn't bad for the time.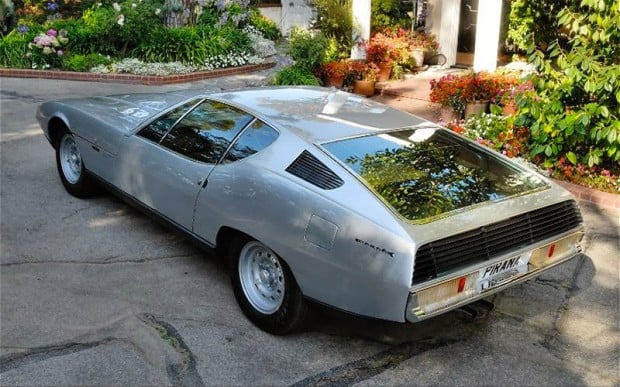 While the car never was never produced, it's clear that many of the design elements of the Pirana made their way into the Lamborghini Espada, shown below: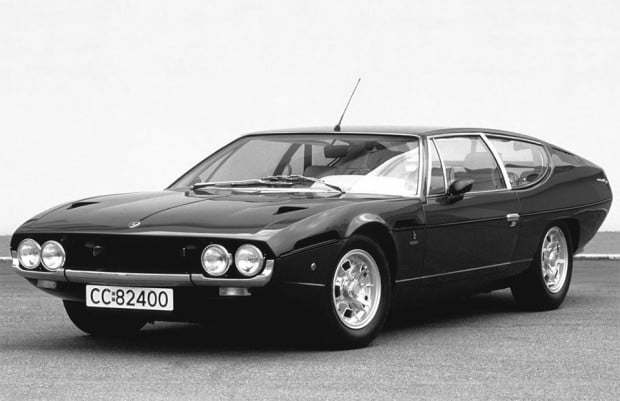 Some images via Richard Truesdell.